Nobody Told Me This About Ayla Kell - Facts About "Make It or Break It" Actress
Published Mon Apr 10 2023 By sush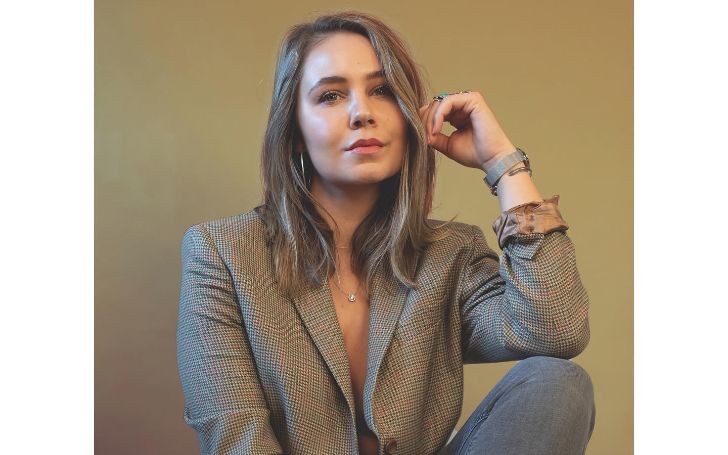 Do you remember Ayla Kell from Make It or Break It? She is the actress who played the character of one of the leads, Payson Keeler alongside Josie Loren, Chelsea Hobbs, and Cassie Scerbo. Moreover, she is also known for appearing in just 2 episodes of the American sitcom, Melissa & Joey back in 2015. Despite appearing as a guest star, she was pretty well-loved by the people and she is also known for the show.
However, though Make It or Break It, is her only show as a lead, she has played for numerous shows and films. Though you may not believe it, she has been in the industry for over 3 decades now. So, we've brought you things like her net worth, boyfriend, engagement, and career history. Moreover, aren't you curious about what the actress has been up to these days?
Net Worth Of Ayla Kell
The net worth of Ayla Kell is estimated to be over $5 million. Though she may not look like it, she has been in the industry since the late 90s. So, though she may not be an A-list entertainer, her time in the industry is still pretty long.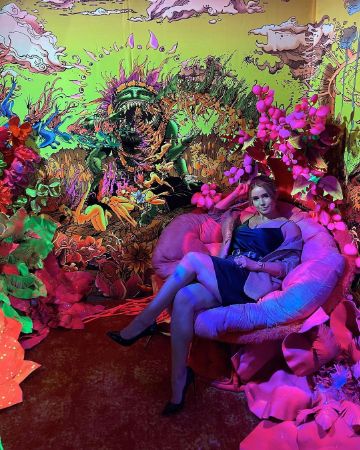 As a well-known actress, she is also a brand endorser and has been signed for her appearance in commercials of top brands like Pringles, Disney, Sony, and Mattel. Moreover, apart from being a television personality, she is now a blogger and has opened her own studio. She also provides acting coaching and is doing pretty well.
Early Life And Family Background
As we already know, the Melissa & Joey actress, Ayla Kell is an American national who hails from California. She was born on October 7, 1990, in Los Angeles. Moreover, she was born Ayla Marie Kell to her parents David Kell and Jayne (Dilbeck) Kell.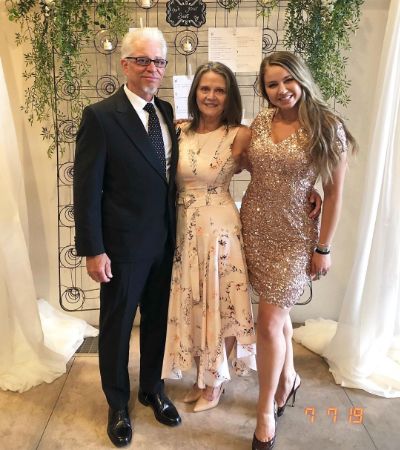 Moreover, Aylaw was born in a household of five she has two sisters. However, she has never talked about her sisters and there's not much information about them. Also, she has English, German, Irish, and Italian descent.
Has Been Trained In Ballet For 15 Years
According to sources, the Make It or Break It actress, Ayla Kell has trained in dance for whole fifteen years. She started ballet when she was young.
Then, she went to train at the Royal Academy of Dance. Later on, she also went to learn dancing at the Los Angeles Ballet academy. Moreover, she also took part in the Youth America Grand Prix in New York; the largest student ballet competition and scholarship program. And guess what, she won the competition.
Then on, Ayla was also featured at Valentino's International Carousel which was held in Tokyo as a ballerina.
Relationships
Well, for the admirers of Ayla, the bad news is the actress is already off the market; she isn't single.
According to Ayla's social media, she is in a relationship with a man named Jesse Bouvier. According to his profile, he is a musician.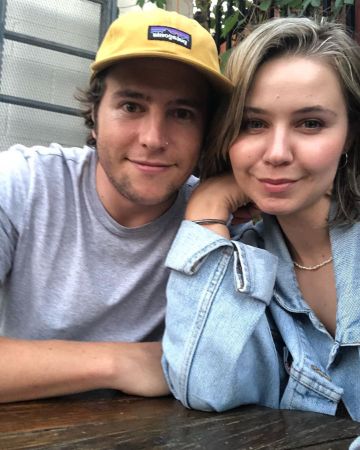 Moreover, he has formed a band with Ayla. However, the duo hasn't provided much information about their relationship.
What Happened To Her Engagement With Sterling Knight?
If you haven't been following Ayla, you must have been confused about her relationship with Jesse since she was engaged to Sterling Knight. However, the couple has already broken up.
The actor who is best known for playing the character of Chad Dylan Cooper in Disney's sitcom Sonny with a Chance and its spinoff So Random!, met Ayla on the set of Melissa & Joey. They revealed that they started dating right after they met in November 2014.
Ayla and Sterling's union made their fans pretty happy and they were totally supported by this relationship. Moreover, after four years of dating, the couple announced their engagement on October 2018.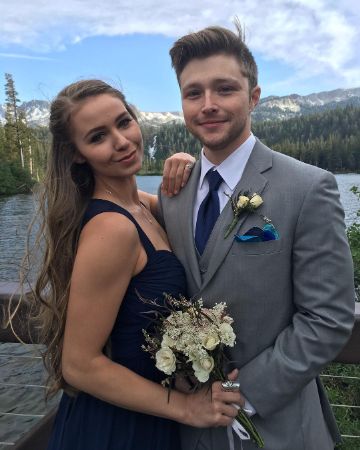 However, even after the engagement, the couple soon broke up. Sources suggest that the duo broke up in 2019, just after few months after their engagement. And since the couple never publicly announced their separation, some people think that they are still together; however, their fans who closely follow them know of the fact.
Career History: Been In The Industry Since 1997
Ayla Kell made her debut in the industry with the character of young Barbara Mandrell in the television show Get to the Heart: The Barbara Mandrell Story in 1997. She also made an appearance in the 1999 religious thriller, The Omega Code as a child artist, Maddie Lane.
Then on, Ayla made an appearance in the film, Rebound. She also made her appearance on What Just Happened and played the character of Mary. She also played several other characters in different shows like Kylie in Malcolm in the Middle, Chelsea in Weeds, Jade in Just Jordan, then as Young Mia Jones in Without a Trace, and also Chelsea Marsh in CSI: Miami.
However, she only had her career breakthrough in 2009 with Make It or Break It. She played the character of Payson Keeler in the American teen/family comedy-drama. Also known as MIOBI, the drama was based on young gymnasts who were passionate to make it to the Olympic Games. She played in the show for three years, to 2012. Then, just a year later, in 2013, she appeared in the television film, Missing at 17 as Candace.
Then in 2014, she appeared in another television film named SnakeHead Swamp, portraying the role of Ashley. Then a year later, she also appeared in films like Rosemont, portraying the character of Lisa and Walt before Mickey, as Bridget in 2015. The same year, she also played in the American sitcom, Melissa & Joey. Moreover, despite appearing on just 2 episodes of the show as a guest, her character was well-loved by the general public. Later on, Ayla made her debut as a producer and worked on the 2017 film Sable.
Height & Weight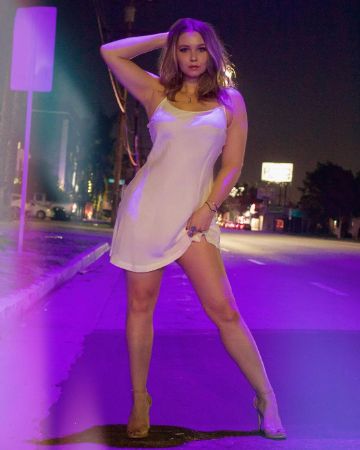 Ayla is a gorgeous woman who stands at a height of 5ft 4 inches (163 cm). She is a natural blonde with beautiful green eyes. If you didn't know, she hits the gym pretty often and has a beautiful toned body and abs. And reportedly, she weighs around 55 kg (121 lbs).
Is Ayla Available On Social Media?
Fortunately, Ayla is available on social media platforms. She is pretty active and likes to connect and interact with her followers.
On Instagram, Ayla is available as @aylak with 54.7k followers. Similarly, she is also available on Twitter as @justAylaK. However, her community on the platform is much smaller than on Instagram with just over 16k followers.
And of course, she is also available on Facebook for her fans. And her official Facebook page has over 173k followers.
What Is Ayla Doing Now?
Ayla Kell, the actor who gained the spotlight after playing Payson in Make It or Break It, is now much more of a media personality. She now creates blogs and shares her artistry. Moreover, she is also working as an acting coach and has her own studio named Kell Studios.
And as mentioned above, she has now formed a band called & Again, with her boyfriend, Jesse Bouvier. If you take a look at both of their social media handles, you can see that they have put it on their bios. And they also have an official website for the band.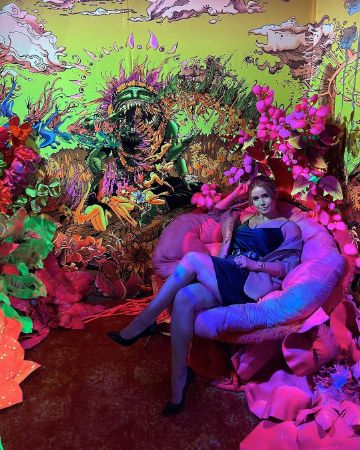 Follow Glamour Path to find more interesting articles on celebrity biographies, relationships, and riches.
-->