GnR Singer Axl Rose's Plastic Surgery Didn't Go Well
Published Sat Oct 19 2019 By DGM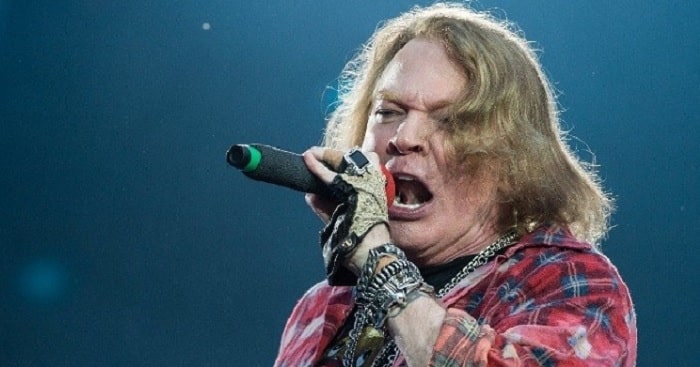 The famous American singer and the front-man of the rock band 'Guns N' Roses', Axl Rose, has been linked with different rumors that he went under the knife and had plastic surgeries multiple times. It is because of the dramatic change in the appearance of his face when he made a return.
Rose has always denied to speak whether he did or didn't get the job done. Here are the rumors that he has been speculated to have done:
Axl Rose Before & After
Axl Rose, whose full name is William Bruce Rose Jr., has been creating buzz since the day he returned back in 2001 after disappearing in the 90s. Take a look at the picture of his past and present below: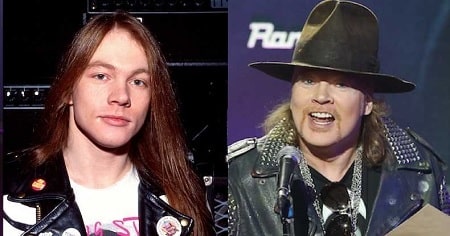 As you can see in the above picture clearly, Axl looks completely different in both the pictures. His appearance has altered a lot if we consider closely at his face.
Face Lift
There's no denying that the 'Sweet Child O' Mine' singer's face has altered a lot since made a shocking comeback after disappearing for several years from music industry. When he returned, he featured a different face where his facial features also seemed to change a lot.
His face appeared a lot raised than before giving him a more youthful appearance. The position of his chin and nose incredibly was shifted a bit upwards which could be possible through face lift surgery.
If you have taken a deep look at the picture given above, you can see that his face appears lifted if compared to his past in his younger days. And at present, though he has become old, his face doesn't seem any aging symptoms at all. Most of his fans consider his alteration a disaster and think that he has become ugly because of the surgery. It doesn't matter whether he had the surgery or not, he still has the young spark in him.
Botox Injections
Erin Everly's ex-husband Axl Rose is speculated to have used Botox injections on his face because his forehead and skin around the eyes do not have any folds or creases like a normal person who has crossed 50. Well, it can be possible that the musician indeed opt for the cosmetic treatment so that he could gain a much more youthful face also in 50s.
Celebrity pressure also can be the reason he chose to have the treatment. But as the star himself hasn't stated anything, we cannot that confidently but rumors are pretty strong.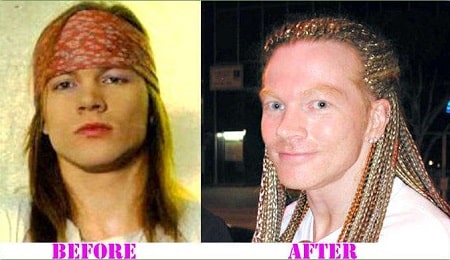 Face Fillers
The 57 years old singer Axl Rose has also been rumored to have applied cosmetic fillers on his face. His face doesn't seem to have any wrinkles or folds despite nearly being 60 years old. Because of this, Axl gets dragged to the allegation that he had used face fillers.
Face fillers are the magical surgery that helps to eradicate the wrinkles of a person's face adding extra soft tissue on his/her face. And as the vocalist has no much wrinkles with a youthful face, it is highly possible that he indeed has his face injected with facial fillers.
Check Glamour Path for more updates about celebrity surgeries and tattoos.
-->