Atticus James Hallisay - Jennifer Love Hewitt's Son With Husband Brian Hallisay
Published Sun Aug 11 2019 By Samana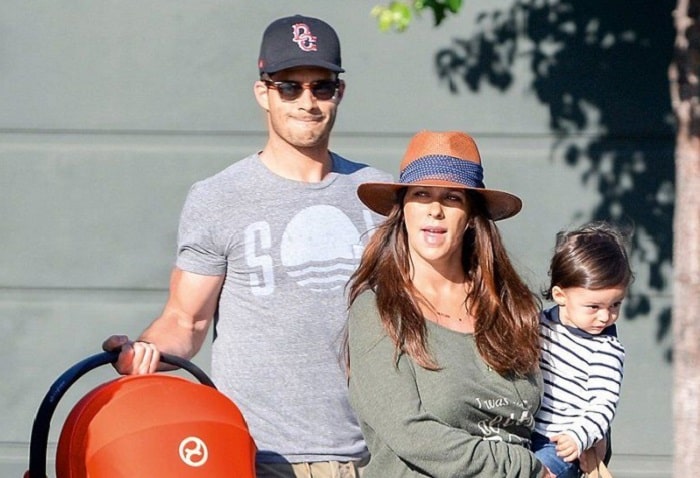 Atticus James Hallisay was born to the popular celebrity couple Jennifer Love Hewitt and Brian Hallisay. Atticus Hallisay was born on 24th June 2015.
The name "Atticus" is a Latin name which means "Man of Attica". This name started getting popular from Harper Lee's 'To Kill A Mockingbird'.
The name "James" means "The Supplanter".
Parent's Net Worth
Atticus James Hallisay' father, Brian Hallisay has the net worth the total of $2 million. Brian is an actor and previously worked as a banker on the Wall Street. He has also starred in series alongside Atticus' mother like "Love Bite" and "The Client's List".
Atticus's mother, Jennifer Love Hewitt has the net worth the total of $18 million. Jennifer Hewitt is a singer, songwriter, an actress and a producer. She has starred in movies and television series like "I Know What You Did Last Summer", "Munchie" and "Party of Five". She also has a song named "How Do I Deal" which was listed on number 59 on Billboard Top 100.
Parents relationship
Atticus' parents, Brian and Jennifer met on the set of the NBC series "Love Bites" and their chemistry hit off. They started to officially date from the March of the year 2012 and after a year, they were engaged and were pregnant with Atticus' elder sister, Autumn.
Before Autumn was born, they had already married and it was a very, very private event.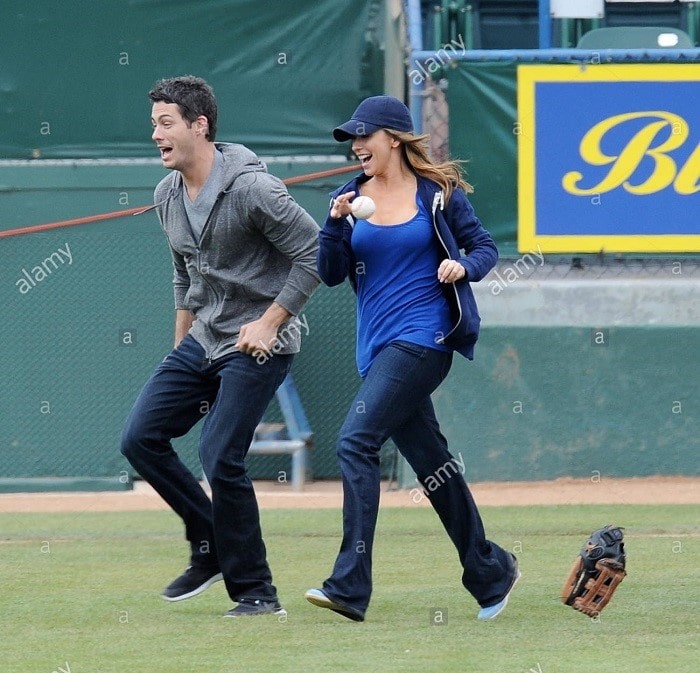 The news about their marriage was only disclosed after Autumn was born and alongside the details of Autumn. They announced their first born's birth and wedding news at the same time. After two years, the two expanded their family and Atticus was brought into this world.
Sibling - Autumn James Hallisay
Atticus James Hallisay has an older sister named Autumn James Hallisay. Autumn Hallisay was born on 26th November 2013. Autumn and Atticus only has 2 years of age gap and therefore, the two are close and enjoys each others company and are like best friends.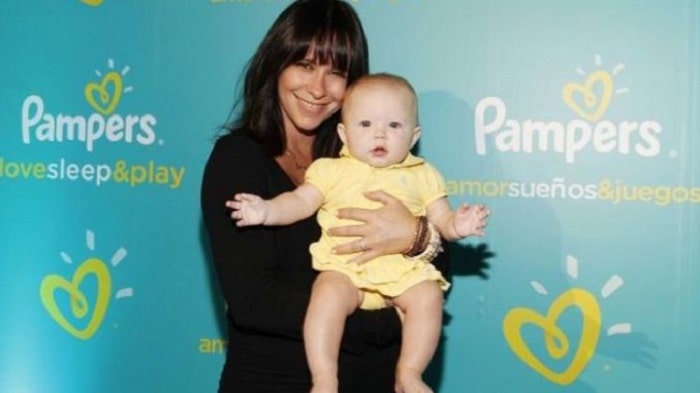 Mother's Plastic Surgery Rumours
Throughout these years, Atticus' mother's body have changed a lot. Maybe from just growing older or from being pregnant and gaining all the weight, her body has changed, big time.
Jennifer has been accused of getting plastic surgery done, specifically liposuction, but when asked, Jennifer put all her credits to her good diet and exercise. Other body parts that is rumored to be fixed of Jennifer's body is her nose and her breasts.
All Rounder Daddy
Aside from being a very good father of Atticus James Hallisay and Autumn James Hallisay and a husband, Brian Hallisay has many talents.From being really smart in the educational field to being good at sports and other extra curricular activities, Brian will surely be a good example to his kids.
Brian went to Cornell and graduated studying Economics and History. Hallisay was also an investment banker before he jumped into the acting career.
Brian also used to play basketball when he was in high school and when he went to college, he wanted to focus on his education only. Hallisay is also a very good pranker and enjoys his laughs. He once pranked his co-star, Joanna Garcia and the prank was a successful one and everyone were in stitches after it.
Glamour Path for More Celebrity Babies.
-->