The Rise of Arthur Wahlberg: From Blue Collar Beginnings to Hollywood Stardom
Published Thu Apr 13 2023 By sush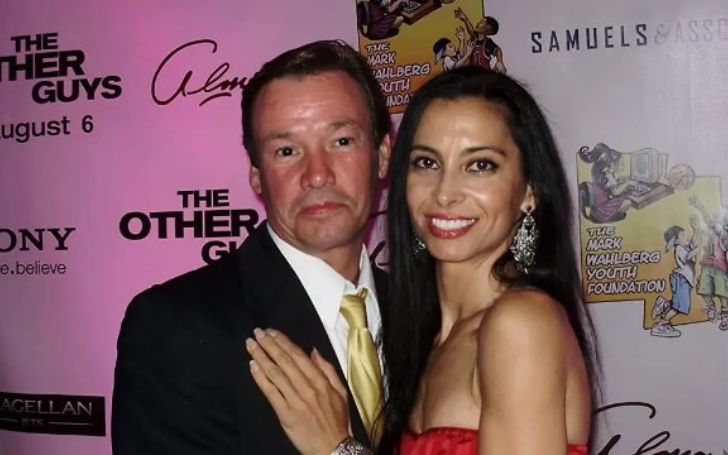 Arthur Wahlberg is an American actor who is famous for playing in the 2014 comedy film, The Rude, the Mad, and the Funny, as Max Cannon. However, he is one of the Wahlberg brothers who have claimed prominence in the industry. And so, he is best known for being the brother of Mark Wahlberg and Donnie Wahlberg.
Unlike Mark who is on the A-list of actors, Arthur doesn't project dominance on the film industry. Having said that, he has still done numerous projects throughout his career; however, he has not gained his career breakthrough. Moreover, he has been giving his best in life and also living as freely as he can.
Net Worth
The net worth of Arthur Wahlberg is estimated to be over $2 million. Furthermore, most of his fortune comes from his career in acting. Though he might not have had a huge break in his career, he has appeared in a number of films which include The Target, The Rude The Mad and The Funny, and Patriots Day.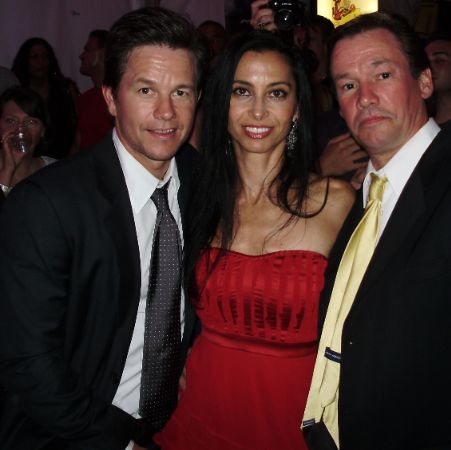 On the other hand, while his second youngest brother, Donnie Wahlberg has an estimated net worth of over $25 million, his youngest brother, Mark Wahlberg has an estimated net worth of over $200 million. Both are famous personalities in the entertainment industry.
Moreover, his family has a chain of restaurants named The Wahlbergs. And so, there is also a reality television show based on the family and the restaurant, The Wahlbergs.
Early Life And Family Background
Arthur Wahlberg was born on June 17, 1963, in the Dorchester neighborhood of Boston, Massachusetts. He was born to his parents, Donald Edmond Wahlberg Sr. and Alma Elaine.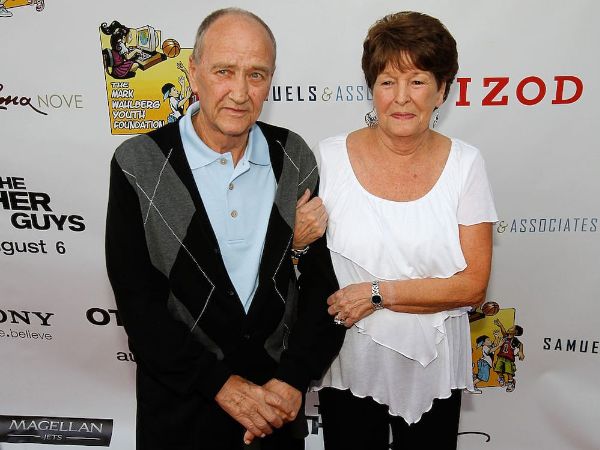 While his mother, Alma (1942-2021), was a bank clerk along with a nurse's aide, his father, Donald Edmond (1930-2008) was a U.S. Army veteran of the Korean War and also a delivery driver. However, his parents got divorced in 1982, when he was 19.
Moreover, he is one of the nine children in the family, and also the oldest brother. He was brought up in a Catholic Household and suspected to have attended Copley Square High School, the same school his brother, Mark attended in Newbury Street, Boston. Also, he has Swedish descent from his father's side and Irish, English, and French-Canadian descent from his mother's side.
Siblings: One Of The Nine Children
As already mentioned, Arthur is one of the nine children of the Wahlberg family. He is the third child and also the oldest brother among the siblings. So let's talk a little about his siblings.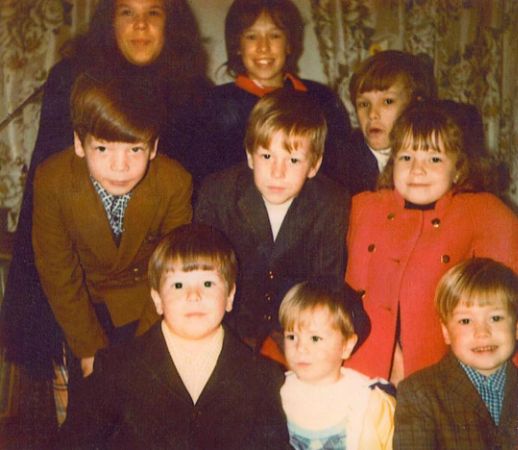 The first child of the Wahlberg family was Debbie Wahlberg (July 8, 1960). However, she passed away on September 2, 2003, on the same day as Mark welcomed his daughter, Ella Rae due to complications from a heart attack during surgery.
Their second sister is Michelle Wahlberg (October 12, 1962). And then comes Arthur Wahlberg (June 17, 1963). After Arthur, Paul Wahlberg (March 20, 1964) was born to the family. Moreover, he is also the founder-brother of their family business, The Wahlburgers, a chain of restaurants. After Paul, their family welcomed their third son, James Wahlberg (August 19, 1965). He is also the executive director of The Mark Wahlberg Youth Foundation.
Then, they welcomed the third daughter of the family, Tracey Wahlberg (January 16, 1967). Then, their parents gave birth to their third youngest sibling, Robert Wahlberg (December 18, 1967). Then, they welcomed their singer, songwriter, and producer brother, Donnie Wahlberg (August 17, 1969). Then, their parents finally welcomed their youngest sibling, Mark Wahlberg.
Wahlberg Siblings Grew Up In Poverty
Though the actor, Arthur Wahlberg has never talked about his childhood, his younger brother, Mark has admitted several times that their family lived in poverty.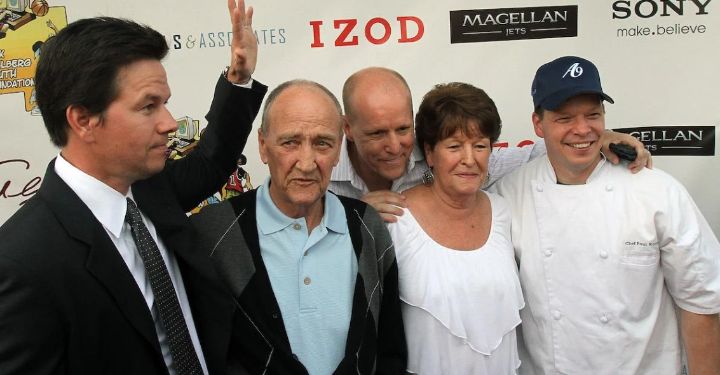 According to Mark, after his parents got divorced, his father left his mother alone to raise all nine kids on her own. Moreover, at the time, they were living in a small three-bedroom apartment. Raising nine kids being the single one to bring home money, she had a hard time just feeding them. And to make sure they were well-fed, she had to rely on welfare for foods such as butter and cheese. In an interview, Mrs. Wahlberg also said that she had to invent meals to feed her kids. She said:
"I invented the craziest meals. I had no choice. I had to find them something to eat."
Wahlberg Brothers Were Involved With Drugs: Influenced By Mark Wahlberg
You all must be aware that the actor, Mark Wahlberg has a history of getting involved with drugs and projecting violence on people. And the same goes for his brother, Arthur Wahlberg. But not only Arthur and Mark, all the Wahlberg brothers have some run-ins with the law when they were younger and to point it out, Mark was the major cause.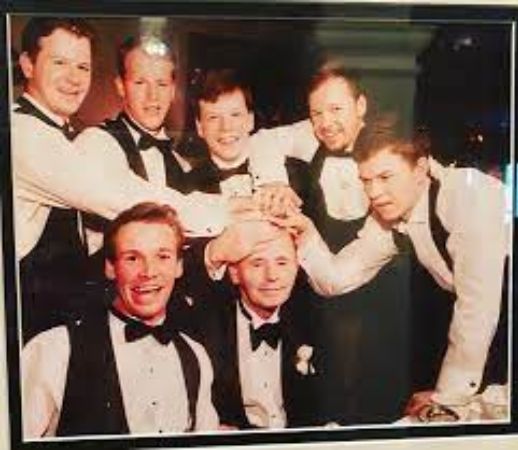 Growing up, though they had their mother with them, the Wahlberg brothers couldn't be said to have had parental figures much time to take supervision and guide them. As their mother was always going through work to feed the family, they all lacked the adult to be around them. And so, they started getting tangled up with drugs.
Reportedly, Mark was the first one to get involved with drugs and substance abuse. He also started violence and bullying. And then, he also started to influence his brothers to do the same. And so, the brothers were not much different from one another. Moreover, reportedly one of the siblings got so worse that he also tried breaking into a police officer's house.
Arthur's Older Sister Is Also Involved In Criminal Activities: Fired A Gun At Her Boyfriend During An Argument
Like Arthur's brothers, his older sister, Michelle Wahlberg has also been involved in criminal activity. Their brother Mark also revealed that she has been in the prison many times and that there's no count. Though not all of her criminal activities are revealed, there is one specific incident that is famous in the media. And that is Michelle, firing a gun at her boyfriend.
Reportedly, back in the summer of 2008, Michelle picked up a gun and shot in the direction of her boyfriend. As stated, she did so in the middle of an argument. According to sources, she also made complaints to the National Enquirer magazine saying that none of her brothers responded to her when she was in trouble.
I cry myself to sleep every night thinking, "How can my brothers let me rot here in jail". They're millionaires who could free me in an instant, but all I've heard is silence.
Moreover, she also claimed that the shots she fired at her boyfriend were just to scare him and didn't mean any actual harm. However, this doesn't justify that she indeed fired her gun at another person and her boyfriend at that. And as reported, ever since that incident, her relationship with her brothers and family became cold.
Moreover, a source also states that she already passed away back in 2019. It may also have something to do with her family not talking about her. However, other sources claim that she is alive and healthy.
Married With Kids?
According to Somerville Medford News Weekly, Arthur is currently together with Theresa Serrani. However, as per the report, the couple is married; however, since the actor has not said anything about it, it's still not known if they are actually married or just together. On top of that, nothing is known about the partner of Arthur. But some sources do state that they are currently engaged.
However, despite the fact that the couple isn't letting it out about their relationship, it has been revealed that they have already three kids with their relationship. And so, according to Somerville/Medford Weekly News, they have two boys and one daughter.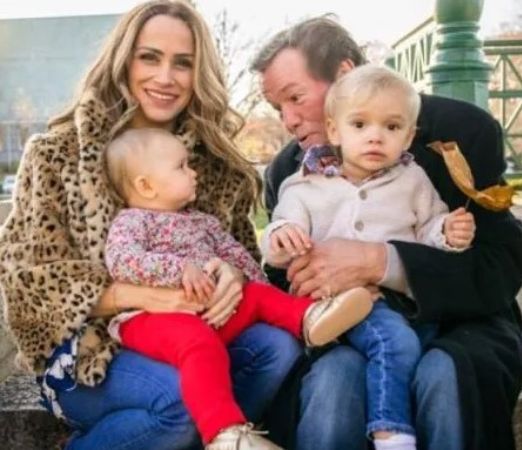 Reportedly, the couple welcomed their first kid, Michael Wahlberg in September 2016. Then, they welcomed their second child, Zoa Wahlberg. However, there's no information about her birth date. However, the couple welcomed their youngest child, William Anthony on April 24, 2019. Despite having already progressed so much in their family, the couple still keeps their presence low. And now, Arthur is reported to be residing in Worchester, MA with his partner, Theresa.
And top of being a blessed father of 3 kids, he also has 23 nieces and nephews from his brothers.
Rumored To Have Been Engaged Previously
According to sources, Arthur Wahlberg was rumored to be engaged to Jennifer Gjulameti. She is a SAG/AFTRA actor and an independent Film Producer. Moreover, they are reported to have gotten engaged on December 24, 2010.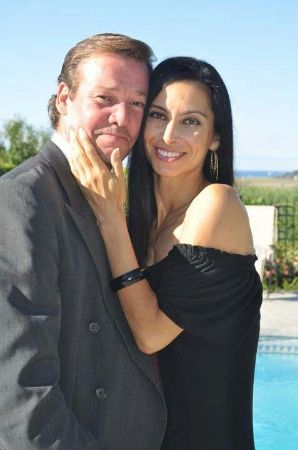 In fact, the former couple also starred together in the movie The Rude, The Mad, and The Funny, a comedy film released in 2014. However, there are no reports on the progression of their relationship. Though Jennifer used to share pictures together with Arthur, she never announced their separation.
Career
Being the oldest brother, Arthur was also the first one to try acting and enter the industry. And so, he made his debut in the industry by playing two roles in the 2012 film, 10, as Ralph, the patient, and Dr. Samuel James.
In his film, 10, ten friends make a plan to go to an isolated location for a vacation together. However, not included in their plans, they get trapped between reality and a reconstructed asylum. Arthur was hugely praised for his performance and role in this film.
In the same year, he also appeared in the short film Transsexuals from Space, as the character of Dronettia IV. The same year, he also played as Don in Villanelle. Following that, Arthur played the lead role of an assassin named Jack Stryker in the short film, The Target, in 2013. The same year, he played in two other films, Milkweed as PT Egan and In My Mind as Harold Brooks.
A year later, he appeared as Gregory in Exeter, in 2014. He also made his appearance as a random assassin in The Test, the same year. And then, he played in The Rude, the Mad, and the Funny, as Max Cannon. Later on, he also played the lead detective in Jonah Lives.
Then, he appeared in the television series, point Society with the character of Henry. He also appeared as Uncle Archie on Patriots Day. Then comes his most famous work, Spencer Confidential (2020). His last work is in the movie, Sinphony: A Clubhouse Horror Anthology, where he plays Smitty.
What Is Arthur Doing Now?
It's been a while since we've seen Arthur Wahlberg on the screens, right? Even when he was active in the industry, he barely gave any updates about his personal life. And so, let's know what he has been up to all this time.
Currently, Arthur is busy working on welfare programs and raising awareness. He is working with his crew, Arthur Wahlberg's Crew, on a mission to impact the community. His crew participates in many charitable events in Boston presenting and raising money for humanitarian purposes. Also, his crew focuses on funding for cancer research, veterans, and mental health issues and also creating more awareness about them. They also make donations to hospitals and autism awareness.
According to sources, Arthur is also spending most of his time remodeling homes. If you didn't know, Arthur did carpentry before he got into the acting business. And as it seems, he misses those days and carving. And so, he has been getting back to what he loves.
Follow Glamour Path to find more interesting articles about celebrity biographies, relationships, and riches.
-->