Ariel Winter Tattoos and Their Meaning With Pictures
Published Sat Aug 10 2019 By Renan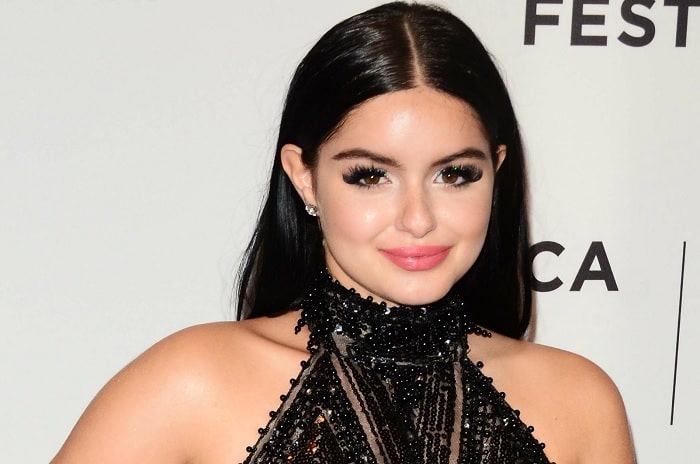 The four times Screen Actors Guild Awards winner, Ariel Winter has inked 6 tattoos on her body. Each of her tattoos have different meanings.
As it has become a trend that stars put tattoos on their body either that may be temporary or permanent. But she has got the permanent tats.
Those six meaningful tattoos on Winter's body are something that her fans want to know about. Here are the tattoos of Ariel Winter and their meanings: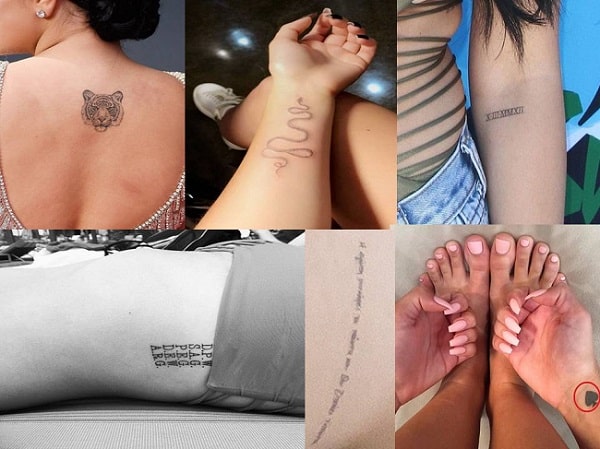 Tiger on upper back
The 21 years old actress has a body tattoo of tiger on upper side of her back just below the neck. She got that tattoo in July 2016, by Dr Woo who used just a single needle technique to create the fine lines. The theme of the tattoo is "Protection".
Winter put on the art of tiger because she always felt like protecting other and also have protectors in her life.
Roman number inside left elbow
The voice actress has a tattoo of roman numerals "X.III.MMXII' inside her left elbow. This roman number means "10.3.2012". According to her, this tattoo signifies the day that she moved in with her sister, which was on October 3, 2012.
From that day, she she had become legally emancipated from her abusive mother and started a new chapter of her life.
Writing on left ribs
The beautiful singer Ariel Winter has inked unique writing on her left ribs. The tattoo refers to the initials of five names who are very much important in her life.
Ariel's nephews and nieces are the inspirations and reason for her living. So, she put the initials of their name on the left rib cage where her heart lies.
Card's spade on right wrist
Winter has a tattoo of spade of card on her right wrist. Though her mother was very abusive, also she had a special relationship with her grandmother.
Winter's grandmother taught her playing cards, since then she loves playing cards more than anything. Her granny passed away in 2010 and in the memory she got the spade painted on her skin.
Greek writing on right hip
The bold actress has a unique tattoo on right side of her hip. It is a sentence written on Greek language. She has posted it on her social sites which caught a lot of attention of her fans and media. The tat simply means "Love Risk Everything and Asks for Nothing".
Snake on left wrist
And the last one, Ariel Winter has a special tattoo of snake inked on her hand. The image is of a snake, inked on her left wrist was designed by Dr Woo. This tattoo means creative and transformation by healing.
Visit Glamour Path for more celebrities facts.
-->