April Love Geary – Robin Thicke's Partner and Mother of Two Daughters
Published Fri Oct 11 2019 By Samana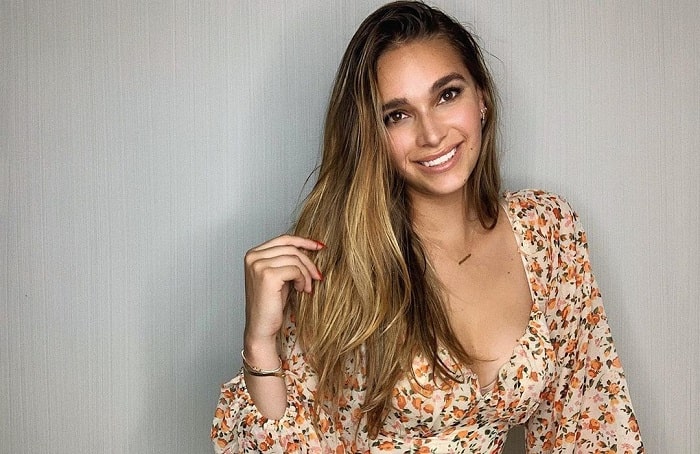 April Love Geary is a model and is best known as the famous Robin Thicke's soon to be wife. She was born on 6th December 1994 and has been slaying everyone she knows from the first day. April is a beautiful model and the mother of two equally beautiful daughters.
Here are some facts on Robin Thicke's dashing and hot baby mama:
What's her Net Worth?
April Love Geary has the whopping net worth of $1 million. The mother of two managed to snatch up her riches through her career as a model and boy is she popular. With more than165k followers on Instagram, she manages to post different brands on the gram which also allows her to make some serious cash.
Also thanks to her baby daddy, Robin Thicke's massive net worth of $15 million, she and her babies lives a very comfortable and luxurious life.
Relationships and Engagement
April Love Geary started dating her now fiance Robin Thicke after he got divorced to his wife of a decade. Things got really messy as gossips and news came up stating that Thicke had probably cheated on his ex wife, Paula Patton with her.
The gossip mostly started as he was very quick to move on and for any normal person, getting divorced after 10 years of being married, things would have taken time to heal a little more.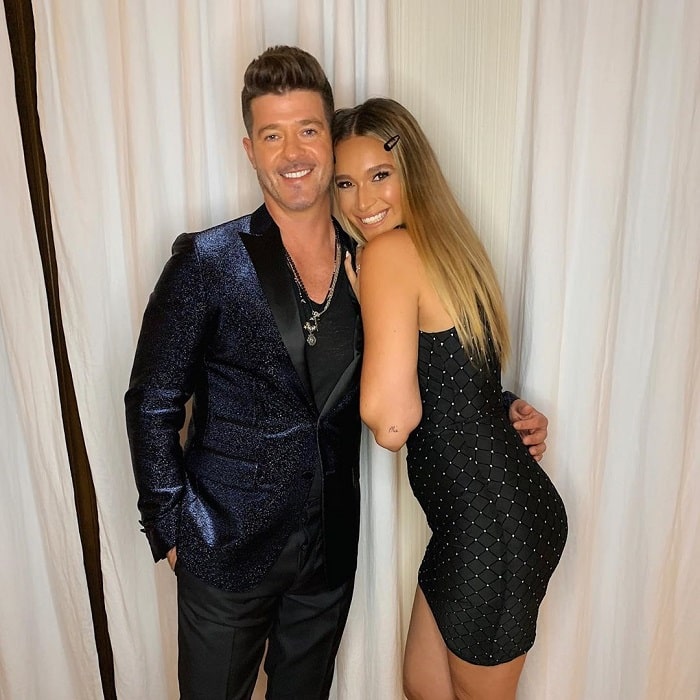 April was seen with her baby daddy on the Cannes Film Festival making their relationship out and public for the world to see. Robin took out a very special time, Christmas Eve, to ask Geary to marry him and she said yes to his very sweet proposal making them an officially engaged couple.
They have not told the world about their wedding plans, however, we think that the two are probably waiting for their kids to grow up and be their ring bearer or two little flower girls. For all we know, the wedding will be as grand as ever and we hope to be able to witness those moments in pictures.
A Sexy Mother Of Two
It is unbelievable to see April and her physique and say that she has already bore two babies. Thicke's sexy fiance is a perfect woman for him and the perfect mother to their two kids. April Love Geary has birthed two daughters who are named Lola Alain Thicke and Mia Love Thicke.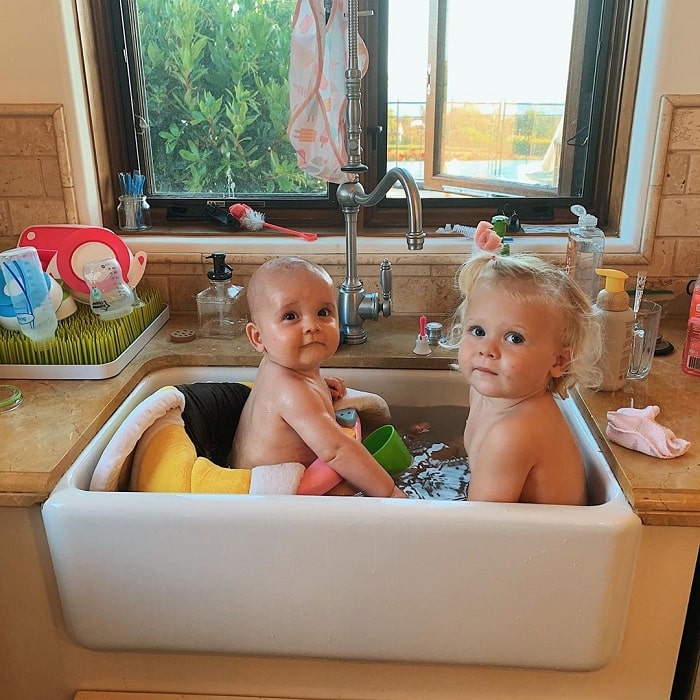 Lola Alain was born on 26th February 2019 and Mia Love was born on 22nd February 2018 making her the couple's eldest child. The two are very gorgeous who surely have inherited both of her parents good looks.
Loves Travelling
Just goign through April Love Geary aka future Mrs. Thicke's Instagram, we can very much assume that the woman loves travelling. Also why not? With her riches and her future husband's riches, she can afford any luxurious vacations anywhere in the world. She has managed to vacay with her kids and her fiance of course before the two are sent off to school.
Glamour Path For More Celebrity Information
-->