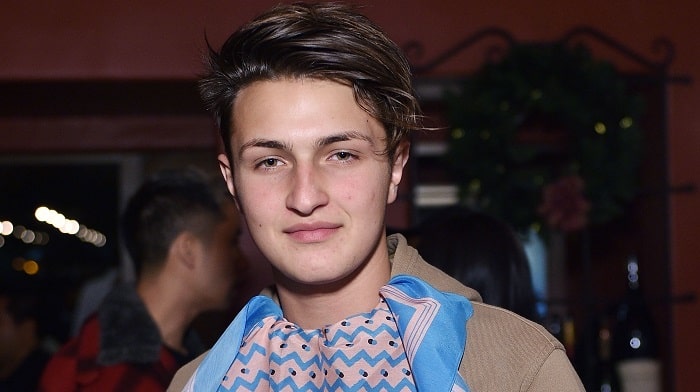 Mohammed Anwar Hadid famously known as just Anwar Hadid is a famous model, television personality and a singer. Anwar was born on 22nd June, 1999 in Los Angeles, California.
Anwar had made his debut from the Nylon magazine and after that, many other magazines were blessed by him.
Here are 10 facts on the gorgeous Hadid brother:
What's his Net worth?
Anwar Hadid's net worth is $10 million which he earned from modelling. He made his modelling career's debut in 2015 with Nylon Magazine. After this he gained immense popularity and after a year was featured on the front cover of "Teen Vogue" alongside Cameron Dallas.
Four Siblings
Anwar Hadid has a total of four siblings which includes two of his biological sisters and two half sisters. His biological sisters are Bella Hadid and Gigi Hadid. His half sisters are Marielle Hadid and Alana Hadid.
Bella and Gigi Hadid are both famous supermodels who re very popular. Marielle is the eldest among the all and have two adorable kids named Coco and Colton. Alana is a fashion designer and is the second eldest sister.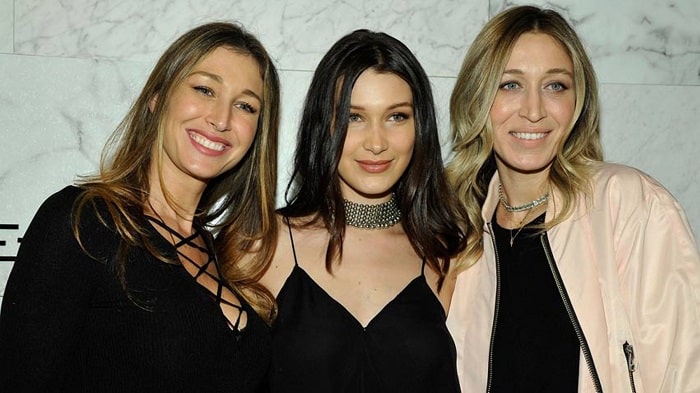 Famous Sisters and Their Net Worth
Anwar's sisters, Gigi and Bella were on the list of Forbes highest paid models of 2017. Gigig Hadid and Bella Hadid are both supermodels who have modeled and walked for many high end fashion brands. The two are both millionaires and are very successful in their career. Gigi Hadid is worth $19 million and Bella Hadid is worth $15 million.
Kendall Jenner and Other Affair
Back in 2018, Anwar and Kendall were caught making out with each other during the Council of Fashion Designers America. Since Kendall Jenner and Anwar's sister, Gigi Hadid are best friends, the possibilities of them dating were also very high. This news was reported by TMZ but alas, the two did not date and was only a spark of fire between them.
Anwar's other affairs includes a billionaire named Nelson Peltz's daughter 'Nicole Peltz'. They started dating on 2016 and were together for two years before breaking up in 2018. Is Kendall the reason why Anwar and his long term girlfriend broke up? Or was Kendall only a rebound for Anwar to help him move on from Nicole?
Current Affair With Dua Lipa
Anwar's latest affair includes the 'New Rules' singer Dua Lipa who broke the rules and had gotten back together with her (now ex) boyfriend Issac Carew. Dua and Issac have apparently broken up again (hopefully for the last time) and Dua was seen with Anwar.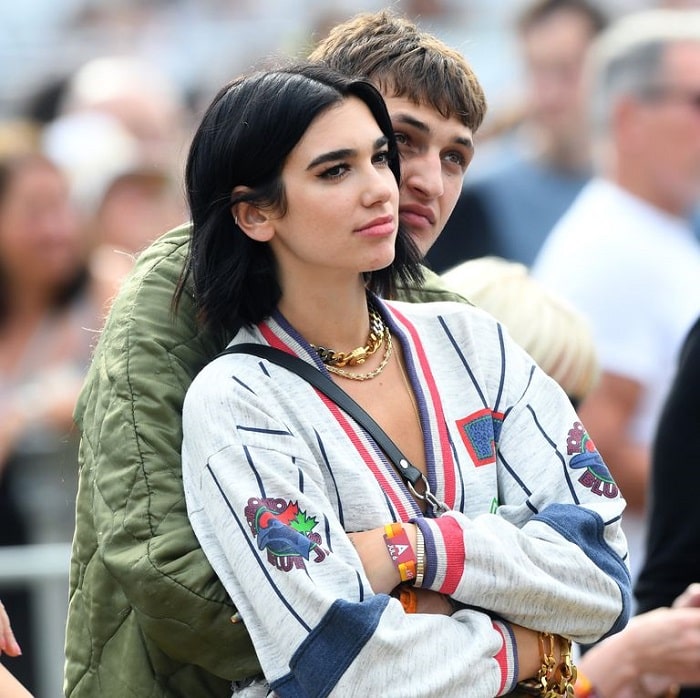 The two were seen cozying up with each other and enjoying the British Summer Time Hyde Park music festival held in London. Anwar also did kind of made their relationship Instagram official by posting rather too many pictures of the gorgeous Dua on his stories.
Education - Alma Mater
When Anwar was in Elementary, his family moved from Santa Barbara to Malibu. He then enrolled in Malibu High and then later in Westmark School. Anwar did well on his studies and also was a good football player which made him join the school's football team.
Released a Debut Album 17 songs
Anwar is not only the gorgeous face seen on magazines but also is a hidden talent in the world of music. Hadid released his debut album named "BLEACH" which has 17 tracks. Anwar's dad also helped promote the album saying that he is very proud of his son.
Private In Nature
According to Yolanda Hadid, Anwar's mother, being in the limelight and gaining popularity is not really Anwar's nature but its too late for that. Anwar has been exposed to the world and he has everyone turn their heads and try to take in the 'Hadid Genes'. Although he is pretty famous, Yolanda Hadid was somewhat right about Anwar being a reserved person because like his fellow model siblings, he does not update his social media frequently.
Lyme Disease Patient
Anwar Hadid's mother, Yolanda, revealed that two of her kids had the Lyme disease, two children who are Bella Hadid and Anwar Hadid.
According to Yolanda's blog, the two siblings started suffering from the year 2013 and have been receiving appropriate and frequent treatment as necessary even though both of them lead a busy and a hectic life. The two siblings have made it very far despite battling and suffering with the disease every single day.
Social Media
Anwar Hadid does not post very often but he is consistent with uploading Instagram stories and letting his admirers know what he is up to. he likes his life private but also respects his fans and does not want to keep them in the dark. He is active on Instagram and goes by the handle @anwarhadid. Anwar has the total of 2.6 million audience on Instagram.
Glamour Path for More Celebrity Facts.
-->