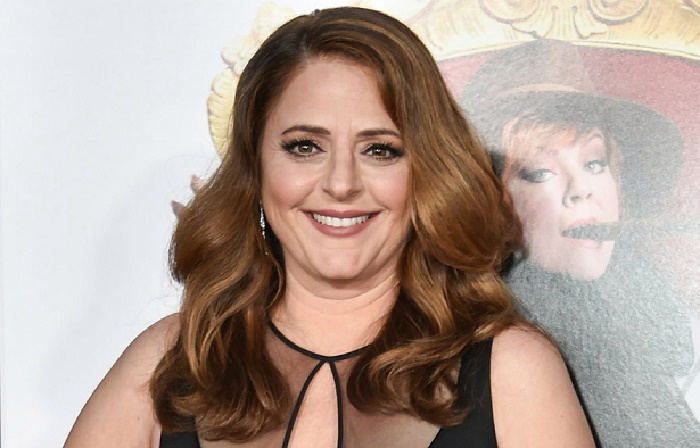 Annie Mumolo aka Anne Mumolo is an American actress, best known for films like; 'Bridesmaids', 'Bad Moms', and 'This is 40'. She is also a screenwriter, comedian, and producer, who is Oscar-nominated for Best Original Screenplay along with Kristen Wiig.
Mumolo was born as Anne Marie Mumolo on Tuesday 10th of July, 1973, in Irvine, California, USA. Her father is a dentist and her mother Alice is a housewife. She is of Italian descent and her birth sign is Cancer.
Here are 10 facts about Annie Mumolo.
Net Worth
Annie Mumolo has a massive net worth of $2 million, which she accumulated as a successful American actress, comedian, screenwriter and producer. She was part of a huge box office $288.4 million hit comedy film 'Bridesmaids'.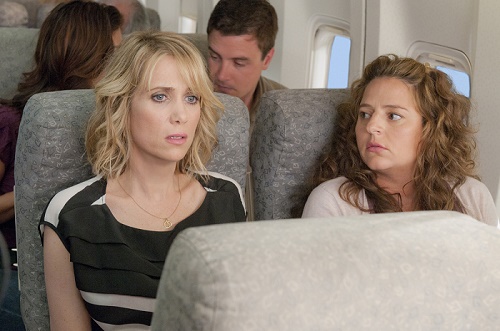 According to PayScale, the average salary of an American actress is $50,000 yearly, where the actress can earn from $19k to $180k depending upon their role and popularity.
EX-Husband Tim Lovestedt
Annie Mumolo was married to 'Megan Leavey' actor Tim Lovestedt, where the former couple shares two kids together. The lovebird got engaged in 2005 and lived together for 11 years until they got a divorce in 2016.
Two Daughters
The 'Curious George' actress has two beautiful charming daughters; Grace and Vincent with her former husband Tim Lovestedt.
Pregnant While Shooting
Annie Mumolo was seven months pregnant while filming for the 'Bridesmaids', where she played the role of a nervous woman on the plane.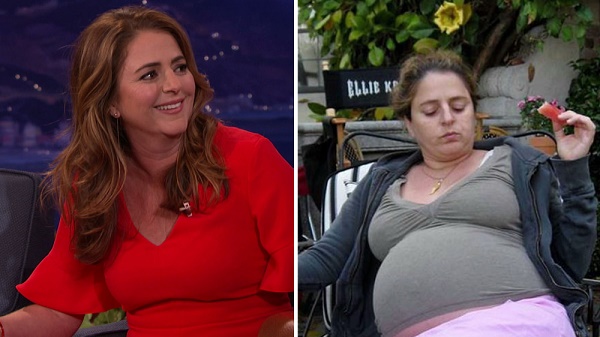 Dominic Mumolo - Grandfather
Dominic Mumolo is the grandfather of the "Bad Mom' actress Annie Mumolo, who was a studio musician worked for 22 years as staff at NBC from 1949 to 1971. He also recorded with the legendary singer Frank Sinatra in his 1996 album The Complete Capitol Singles Collection.
Social Media
Besides Annie Mumolo's busy schedule, she used to manage her time for social media, where she had a twitter account @anniemumolo with a 4,384 fan Followers. She created her Twitter account on October 2014, where she is inactive with her last year tweet "Uhhh... apparently my account has been hacked". Furthermore, she hasn't created her Instagram account to date.
Body Measurement
Annie Mumolo is a stunning actress with a millionaire dollar smile with Sharp Jawline. The beauty queen stands 5 feet 6 inches height tall with remarkable blond hair and brown eye.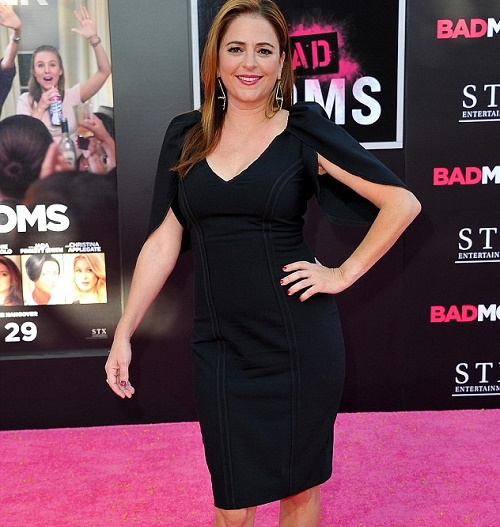 Education - Alma Mater
Growing up in California, Annie Mumolo studied and graduated from Mater Dei High School in 1991. After that, she attended the University of California, Berkeley, from where she earned a bachelor degree in history in 1995. She was a member of Chi Omega group in the University.
Annie Mumolo - Bridesmaids
Annie Mumolo is a writer of Comedy, Romance film 'Bridesmaids' (2011) along with her co-star Kristen Wiig. She was nominated in the category of 'Best Writing, Original Screenplay' for the movie in 2012 Academy Awards and BAFTA Awards. She is also co-producer of the film, which hit the box office of $288.4 million.
Soundtrack
Annie Mumolo performed "Christmas Rules" song season 2 episode 'A Christmas Carol' (2012) in Cartoon Network animation series "The Looney Tunes Show".
Visit Glamour Path for more Celebrities Fun and Facts.
-->