Get to Know Angie Gutierrez – Wrestler Rey Mysterio's Wife Since 1996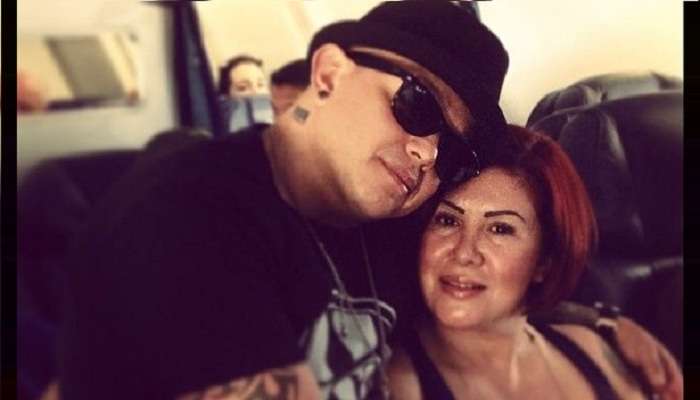 WWE has everything, from numerous drama as good as any soap opera to uncanny and unmatched action, that you can ever watch! Well, masked superstar Óscar Gutiérrez has had a fair share of drama and action in WWE as Rey Mysterio, and his wife Angie Gutierrez has helped him at times when Ray and his late superstar friend Eddie Guerrero fought their numerous epic rivalries.
Angie Gutierrez isn't a performer, but her family is filled with stars! Her Husband is an acrobatic WWE superstar, her son is a star in the making, and her daughter is now a social media superstar! But, this couldn't have happened if Angie Gutierrez wasn't guarding Oscar's life like an angel!
So. let's get to know some unknown facts about Angie Gutierrez, WWE superstar RayMysterio's wife, on today's issue!
Married To Ray Mysterio
As mentioned above, Angie Gutierrez, who is in her forties, is married to WWE phenom Óscar Gutiérrez born on December 11, 1974. Her Husband is a well accomplished WWE wrestler famous as Rey Mysterio, who has shown many fighters their way to the bay! The pair tied the holy knot to each-other on May 11, 1996.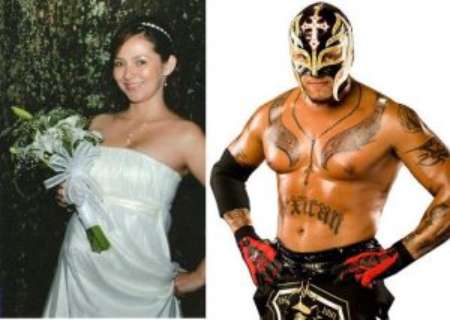 Likewise, the pair's been in wedlock for over two decades without any conflict that the world knows of!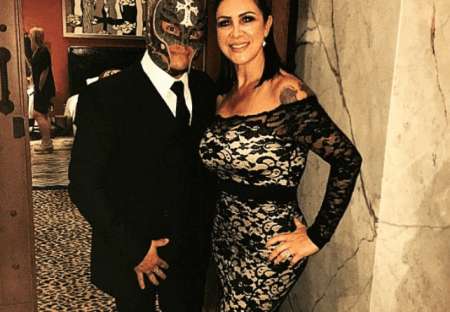 As a part of WWE script, they were once seen having a problem on-screen after Ray's partner Eddie claimed their son Dominic as his own, but it was a trick out of Vince McMahon's hat and had nothing to do with Ray and Eddie's friendship out of the ring.
Mother of Two Famous Children
From their long-standing marriage, the pair has two children; A son Dominic Gutierrez, born on April 5, 1997, and a daughter Aaliyah Gutierrez, born in 2001.
Though her Lucha-libre Husband remains the most public figure in her home, she is equally proud of her son Dominic, who is following her Husband's career path and is training to get his debut in WWE universe. Likewise, her 21 years old daughter Aaliyahis a social media celebrity-backed up by a massive number of followers.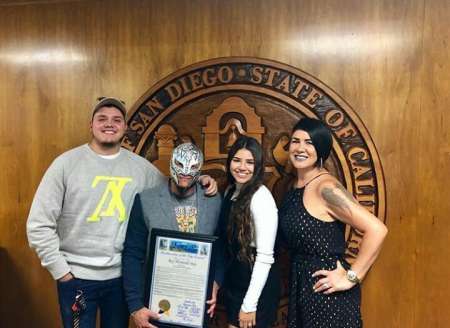 Inches Taller Than her Lucha-libre Husband
It is a well-known fact that the king of 6-19 slam is not a fairly tall man, but this 5ft-7" tall wrestler has a fairly tall wife who is almost 5-ft 8 inches tall. Though she looks taller than Ray usually, Ray loves it when she puts her heels on as well. But, we'd like to see how Oscar kiss his queen when she has them heels on.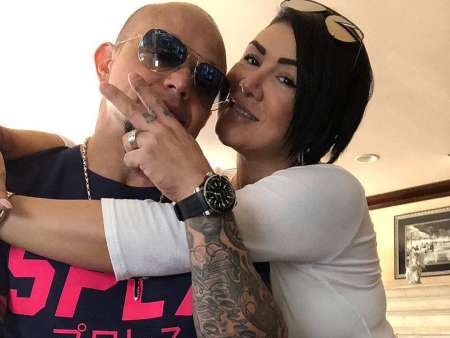 Well, the family has divided genetics because Ray and his daughter are 5 ft 6 inches whereas his wife, who is almost 5ft 9" shares features with Dom, who is three inches taller than Angie, herself.
Her Husband's Net Worth
There is an old saying, "behind every successful man; there is a strong Woman," which fits perfectly for Oscar's wife, Angie Gutierrez. WWE's exceptional wrestler Oscar, was first a Lucha-libre wrestler for Consejo Mundial de Lucha Libre (CMLL), and later was contracted to WCW, but after Mr. McMahon bought the WCW, he along with King Booker-T and some other exciting names were added to WWE roaster.
As of 2020, Angie's Husband earns over $300 thousand per year from his WWE contract and is reportedly worth over $12 million.
Tattoos in Right Arm
As we all know, Ray is a tattoo fan; her wife has tried to keep up with her husband as well. Angie also has a tattoo of wings tattooed to her right arm! As per traditional value, the wing is a homage paid to the deceased one, Angie should have lost someone she cares.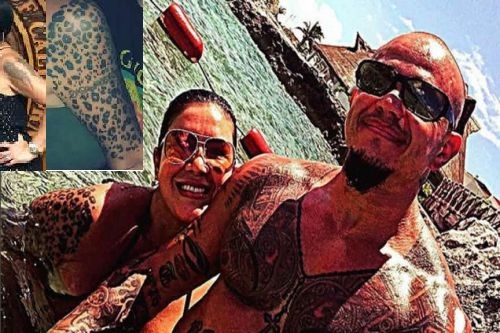 Likewise, her Husband has her name, his children's name, and "EG," abbreviation of Eddie Gurrerro's name tatted on his skin, which means he values Angie, a lot! She also has leopard patches on her left arm.
Keep Up With Glamour Path For More Updates.
-->