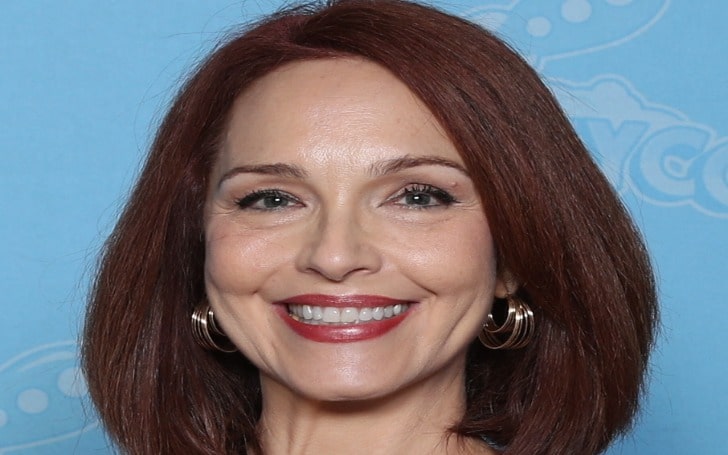 Amy Yasbeck is an American actress who is most known for her roles as Casey Chappel Davenport in the comedy "Wings" and as mermaid Madison in the made-for-television film "Splash, Too." She is one of America's most well-known actors after earning a reputation for herself in Hollywood. However, the actress is well-known as the widow of the famed country singer and actor John Ritter.
The gifted actress, who was born with the name of Amy Marie Yasbeck, had her professional acting debut in 1985 in the CBS television pilot Rockhopper, which was never sold. In the year 2008, she was presented with the British Sap Award.
Early Life
Amy Yasbeck was born in Blue Ash, Ohio, to John Anthony Yasbeck and Dorothy Louise Mary (née Murphy) on September 12, 1962. Her father, a Lebanese immigrant, worked as a butcher and ran a grocery business whereas her mother, was of Irish descent, and a housewife.
Over time, Yasbeck tragically lost her father to a heart attack and her mother to emphysema. She moved to New York City after their deaths. Talking about her education, she went to Ursuline Academy and Summit Country Day School.
Career
Yasbeck made her professional acting debut in 1985, in the CBS television pilot 'Rockhopper,' which was never picked up. The same year, she earned the role of Olivia Reed in the popular NBC American television soap opera 'Days of Our Lives,' which is one of the world's longest-running scripted television shows. She stayed in the job for four months, till 1987. On August 28, 1987, she starred in and released 'House II: The Second Story,' a commercially successful American comedy-horror film. From 1987 through 1988, Yasbeck appeared in guest roles on television shows such as 'Dallas,' 'J.J. Starbuck,' 'Werewolf,' 'Spies,' and 'Magnum, P.I.'
Amy Yasbeck rose to prominence after portraying mermaid Madison Bauer alongside Todd Waring in 'Splash, Too,' a 1988 American made-for-television film produced by 'The Walt Disney Company.' It was a dream part for Yasbeck, who had a childhood fascination with mermaids after seeing a Disney film about them when she was five years old. On March 23, 1990, she starred as Elizabeth Stuckey in the blockbuster hit American romantic comedy film 'Pretty Woman,' which starred Richard Gere and Julia Roberts. Following that, Yasbeck starred alongside her future husband John Ritter in the commercially successful American comedy film 'Problem Child' (1990) and its sequel 'Problem Child 2'.
The blockbuster hit 1993 American musical adventure comedy picture 'Robin Hood: Men in Tights,' which starred Yasbeck as Maid Marian, was produced and directed by Mel Brooks. She also starred as Mina Seward in Brooks' 1995 satire comedy-horror picture 'Dracula: Dead and Loving It,' which did not perform well at the box office. Meanwhile, she rose to popularity as Casey Chappel Davenport in the American sitcom Wings,' which aired on NBC. Her character first appeared in Season 6 of the series in 1994, and she remained in it until the series' final season, which ended on May 21, 1997. In Season 7, Ritter appeared as the estranged spouse of Yasbeck's character in the episode "Love Overboard."
Yasbeck starred in the television series "Murphy Brown" (1989), "Matlock" (1990, 1993), "Alright Already" (1997–1998), "Life on a Stick" (2005), and "That's So Raven" (2006), as well as the films "Bloodhounds II" (1996) and "Dead Husbands" (1998). (1998). She also starred as Peggy Brandt, a reporter, in Jim Carrey's smash success and critically praised the American fantasy superhero comedy film 'The Mask' in 1994. 'Home for the Holidays (1995)' and 'The Odd Couple II' are two of Yasbeck's other films (1998).
Net Worth
The American actress has had a very successful career, which she owes to her dedication and hard work. Amy Yasbeck's current net worth is estimated to be more than $5 million.
Even with challenges and lots of ups and downs, she has a successful career. Her Beverly Hills property, which she shared with Ritter, was just sold for $6.55 million.
Relationship
On September 18, 1999, Amy Yasbeck married John Ritter at the Murphy Theatre in Wilmington, Ohio. They met on the set of Dennis Dugan's film "Problem Child" in 1996. She had no trouble acting as John's wife in real life, as she had done on TV. In the season seven episode 'Love Overboard,' John guest-starred on Wings as Yasbeck's alienated husband. The couple's daughter Stella Dorothy, who was born on September 11, 1998, eventually changed her name to Noah Lee Ritter in 2016 and self-identified as a trans man.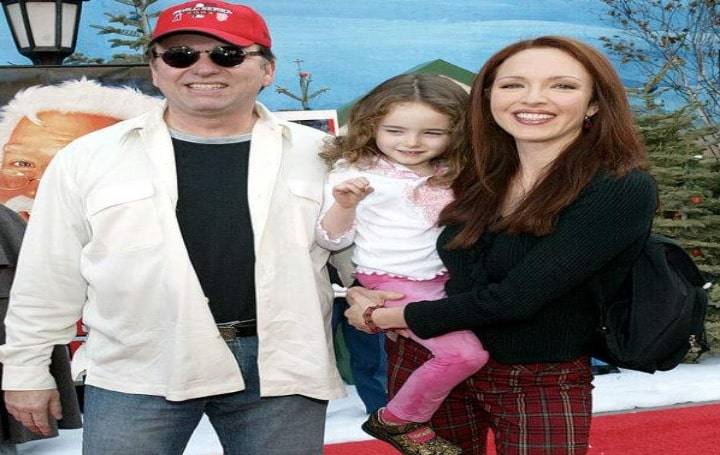 On September 11, 2003, while practicing for a television series, John Ritter suffered a heart attack and was transported to Providence Saint Joseph Medical Center. Despite the fact that the doctors there treated him to diagnose a heart attack, his condition worsened. He was later diagnosed with an aortic dissection by his doctors. During surgery to fix the dissection, Ritter died at 10:48 on the same day. Forest Lawn Memorial Park is where he was laid to rest.
Controversy and Rumors
Her Beverly Hills property, which her late husband John Ritter acquired for $2.25 million three decades ago, was rumored to be on the market for $6.495 million. On the other hand, Amy Yasbeck sued Providence St. Joseph Medical Center and clinicians involved in Ritter's treatment in 2008. She stated in her medical records that his condition was misdiagnosed, which contributed to his death.
Some claims were resolved out of court, including one with the hospital for $9.4 million. On March 14, 2008, a jury found in favor of cardiologist Joseph Lee and radiologist Matthew Lotysch in a $67 million case, finding them not guilty of any negligence or malfeasance. Yasbeck is said to have gotten more than $14 million in settlements at the conclusion of the litigation.
Body Measurements
This actress's lovely form is enhanced by her height of 5 feet 7 inches and weight of 54 kilograms.
Her bodily measurements are 34-25-35 inches in length, width, and height, accordingly. She has red hair, blue eyes, and a white complexion.
Affair
When Ritter died and Yasbeck went to court to sue the doctors who treated him, she had the help of a skilled lawyer. Amy Yasbeck and attorney Michael Plonsker became so close over time and circumstances that he began to nurture Yasbeck's teenage daughter as a father figure. It was confirmed 14 years after Ritter's death that the two were dating and in love.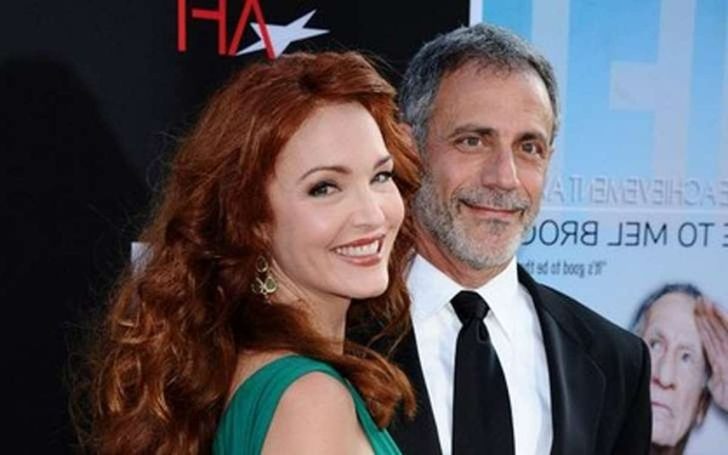 An anonymous source in the Yasbeck area also corroborated the allegation that the awful conditions of Amy and Michael's trial threw them together. She was still heartbroken at John's death and sobbed constantly. It was a difficult time for her, and Michael offered her a shoulder to weep on. They became closer as time passed and eventually fell in love, the source explained.
Plonsker, a prominent attorney, has aided the actress's family in securing their financial future. The Los Angeles Business Journal named Plonsker one of the "Who's Who in L.A. Law" in 2010. The Century City Bar Association honored him as "Entertainment Lawyer of the Year 2005," and he was listed in The Best Lawyers in America in 2007, 2008, 2009, 2010, 2011, and 2012.
Social Media
Amy owns an Instagram account that has more than 10.3k followers.
Similarly, she is successfully running a foundation name "johnritterfoundation.org" exist to spread awareness of aortic health and prevent unnecessary suffering through genetic research, widespread education, and radical advocacy.
Keep following our page Glamour Path!
-->