Facts About Amina Buddafly - LAHH Star and Musical Artist
Published Thu Nov 07 2019 By DGM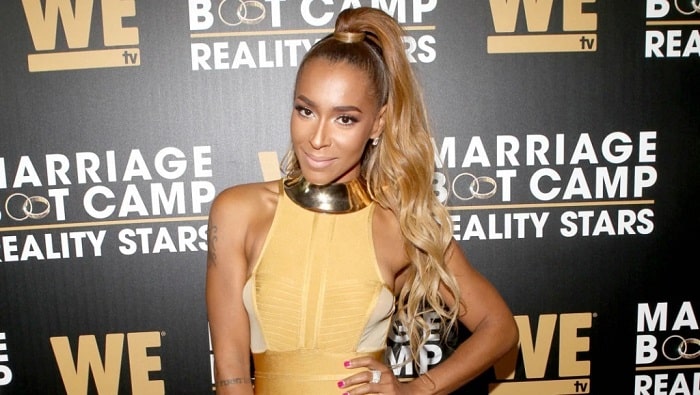 Aminata Schmahl, professionally known as Amina Buddafly, is a German-born famous musical artist who rose to fame as one half of the R&B duo 'Black Buddafly'.
She is more renown as one of the cast members of the VH1 reality show, 'Love & Hip Hop: New York (LHHNY)' and the ex-wife and baby mamma of rapper Peter Gunz.
Buddafly was born on the 18th of April, 1983, in Hamburg, Germany. Here are some interesting facts about her:
What's her Net Worth?
Amina Buddafly holds an amazing net worth of $600,000 from her successful career as a reality television actress and R&B singer. Her fortune includes expensive cars, a lavish house in Germany and huge bank balance, Of Course.
Ex-Husband - Peter Gunz
The 36 years old star Buddafly was previously married to rapper Peter Pankey aka Peter Gunz. The two walked down the aisle back in 2013 and were together for five years until 2018.
As Peter was engaging sexually with both Amina and Tara Wallace, the then on and off girlfriend of Gunz, at the same time, Buddafly decided of separating with her husband.
Two Daughters - Cori and Bronx
Despite the divorce of Amina and Peter last January, the two are the parents of two beautiful daughters; Cori Pankey and Bronx Pankey.
Cori was born on July 29, 2014 and is five years old whereas Bronx was born on the 9th of August, 2016 and is currently three years old. The kids live with their mamma following the split of their celebrity parents.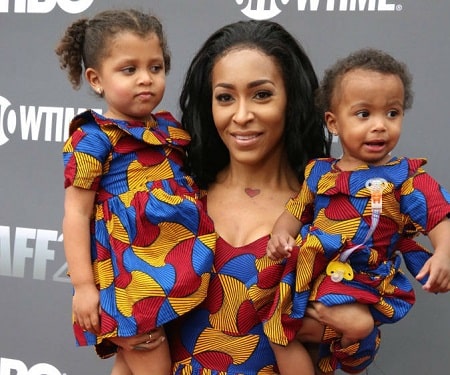 Book - 'The Other Woman'
Besides being a singer and reality television actress, Amina Buddafly is also an author. She has published a book entitled 'The Other Woman' which is an auto-biography. In the book, she describes the journey of overcoming the odds in life and being the hero for herself.
Buddafly has written about the love triangle that she had with Peter and Tara. The book primarily focuses on heartbreak, loss, and truth about life that everyone needs to learn. She launched the book back on January 9, 2016.
One of the Five Baby Mammas of Gunz
Amina isn't only baby mamma of Peter Gunz, she indeed is one of the five baby mammas of the rapper. Yes, Peter shares his ten children from five different women including Buddafly.
Gunz also shares three sons with his longtime ex-girlfriend, Tara Wallace whereas the rest of his five children are from his previous relationship with other women from the past.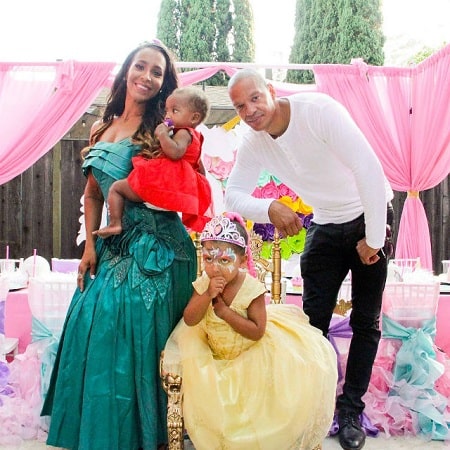 Amina Buddafly & Tara Wallace Feud
After the fact that Peter and Amina married behind Tara's back was revealed in the fourth season of LHHNY, the two baby mothers of Gunz had a fierce feud with one another. It is because Wallace wasn't expecting that her then boyfriend, whom she knew for more than a decade, would cheat on her by marrying another woman behind her back.
The crazy exchanges and negative hate that the two ladies showed helped in raising the TRP of VH1 a lot.
Dissed Peter After He Missed Their Daughter's Birthday
Last July, Amina BUddafly got angry and disappointed with her former husband and father of her daughters because he didn't come Germany to attend the fourth birthday of their elder daughter, Cori.
Instead, what Peter did was just posting on Instagram and writing that he couldn't get there and would wait for Cori in L.A.
Buddafly was very mad that Gunz couldn't even attend the special day of their daughter. She also criticized him saying only wishing on Instagram wasn't enough and he didn't even call to wish. Plus, she also stated that he would never come to meet them while they visited L.A. and Gunz did that every time.
Was The One to File For Divorce
It is of no shock to hear that the 'Love My Life' singer actually filed for divorce with her former spouse. And why wouldn't she? Peter wasn't even fulfilling his duties of being a responsible father at all.
The fact that Peter missed their daughter's birthday explains it all that Amina already had enough from Gunz. She stated that it wasn't that tough to separate because they were already living separately for two years before their split. Therefore, she filed for divorce so that she could start a new life with her daughters.
Buddafly is a Fitness Freak
Amina Buddafly is truly a fitness freak and pushes her body to limit by spending her entire morning on gym. As she is an avid foodie, she has to maintain her body because if she won't, she would end up gaining weight. And if you check her Instagram, you can see that she often uploads posts of her in the gym.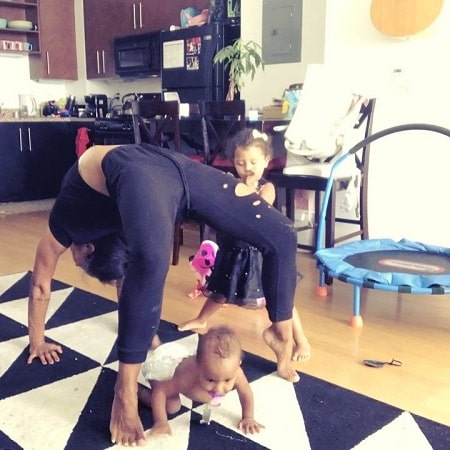 Social Sites
Amina is an active internet influencer who is present on Instagram and Twitter. She has achieved 229.1k followers on her Twitter account which goes by the name @Aminabuddafly. Moreover, her Instagram account also homes 1.8 million followers and is by the name @aminabuddafly.
Check out Glamour Path for latest and interesting information about LHHNY celebrities.
-->