American Actress Susan Yeagley: A Career Defined by Talent and Dedication!
Published Mon Sep 04 2023 By prazu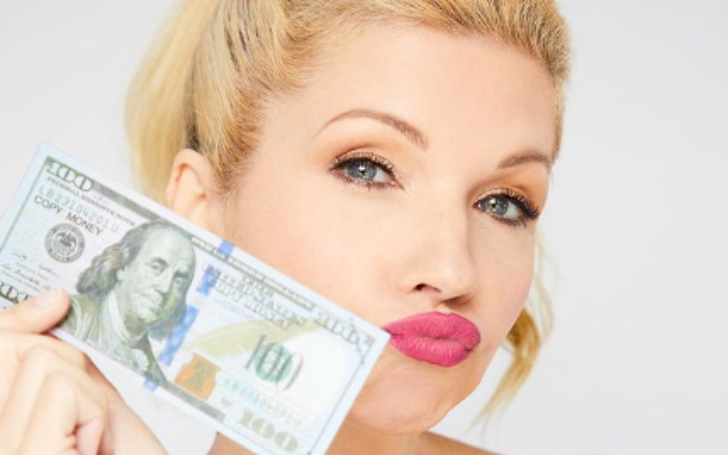 Susan Yeagley is an actress from the United States. You might know her best as Tracy from the TV show Rules of Engagement which aired from 2009 to 2012.
Yeagley is also recognized for her role as a Southern stepmother in the movie Blended. In 2020, she lent her voice to the character Betsy Little in the show Mike Tyson Mysteries.'
Susan Yeagley's Early Life
Susan Yeagley was born on February 27, 1972, in Nashville, Tennessee. She has connections to the Mayflower and German heritage, but her family members' names aren't public knowledge. Yeagley's mother is an expert in reproduction.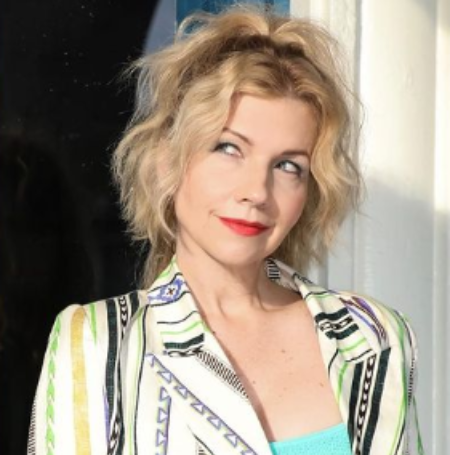 Currently, Yeagley lives and works in Nashville. She has a long history of being in the entertainment industry, starting when she was just ten years old.
At that time, Susan appeared in a music video for Amy Grant. Yeagley attended the University of Southern California for her education and graduated with honors in the arts, earning a Cum Laude distinction.
Susan Yeagley's Impressive Net Worth
As of 2023, Susan Yeagley's estimated net worth is around $1 million. She earns her income as an actress, and her earnings typically range from $21,000 to $215,000.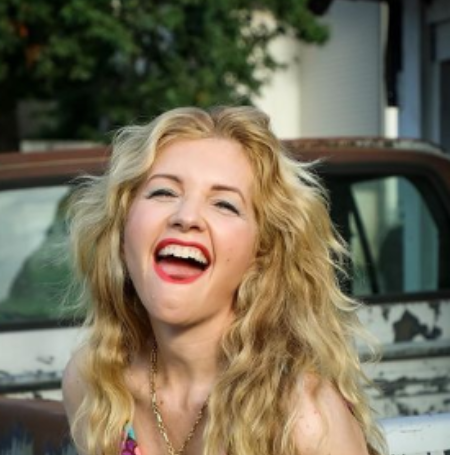 On the other hand, Yeagley's husband, Kevin Nealon, has an estimated net worth of $12 million. He has made a significant amount of money by being a successful American comedian and actor.
Susan Yeagley Career Highlights
Susan Yeagley has had a successful career in showbiz. She has made appearances on TV shows like ER, Friends, Reno 911!, Curb Your Enthusiasm, Miracles, Everybody Loves Raymond and The Sarah Silverman Program.
You might have seen Yeagley in small roles in movies like Almost Famous, Coyote Ugly, The Thin Pink Line, and others. Her most notable role is as Tracy in the TV series Rules of Engagement from 2009 to 2012.
Susan also played Jessica Wicks in nine episodes of the comedy show Parks and Recreation from 2009 to 2015. Besides acting, Yeagley has tried her hand at writing and producing. She is the one behind The Kevin Nealon Show, both as a writer and producer.
Is Susan Yeagley Married or Single?
Susan Yeagley isn't single; she's married to Kevin Nealon. It's not very common in Hollywood, but they've been married for nearly two decades.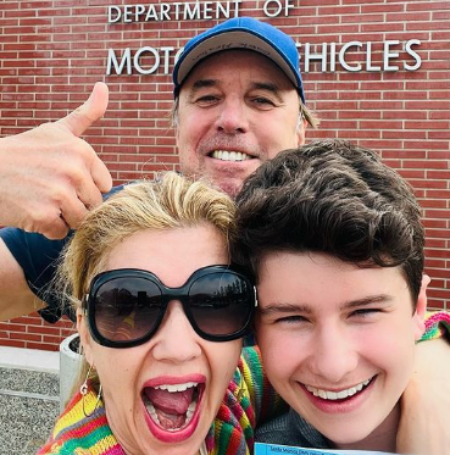 This lovely couple, Yeagley and Nealon, first met in a makeup room while working on a show. They dated for three years, getting to know each other's likes and dislikes since they started in 2002. Furthermore, Yeagley and Nealon had a small wedding on September 3, 2005.
The lovebirds only invited four people, and the wedding took place in Bellagio, Italy. Susan and Kevin are a funny couple and enjoy spending time together, often searching the internet for fun things. They're sailing smoothly in their love boat with no plans for divorce.
Susan Yeagley Has a Son
Susan Yeagley and Kevin Nealon are proud parents to a son. Their only child is named Gable Ness Nealon, and he was born on January 29, 2007, which was two years after their wedding.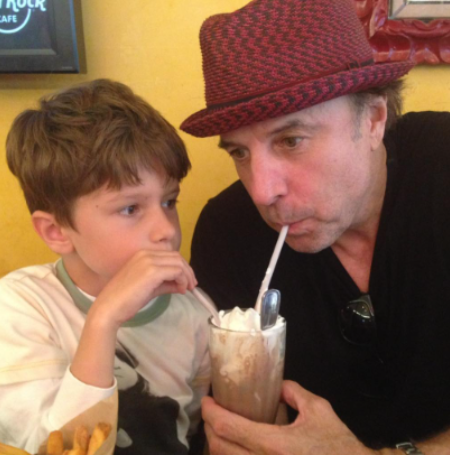 Gable hasn't been very active in the entertainment industry, with no major appearances in movies or TV series. However, he did make a brief appearance in his father's show, "Kevin Nealon's Laugh Lessons," in 2014.
Yeagley is a loving mother, and you can see her affection for Gable on her social media, especially on her Instagram page, where she often shares pictures showcasing their love.
Who is Susan Yeagley's Husband, Kevin Nealon?
Susan Yeagley's spouse Kevin Nealon is an American comedian and actor who has left a big mark in the world of entertainment. He is famous for his long run on Saturday Night Live and roles in movies like Happy Gilmore and Grandma's Boy.
Nealon started his career as a stand-up comedian and became so good at it that he joined the cast of Saturday Night Live in 1987. He stayed on the show for a record-breaking nine seasons and played famous characters like Mr. Subliminal, the not-so-politically-correct investigator Frank Gannon, and Franz from the Hans and Franz weightlifting duo alongside Dana Carvey.
After leaving SNL, Kevin continued to be successful in shows like Weeds, Last Man Standing, and various Adam Sandler movies. He even has a YouTube series called Hiking with Kevin, where he goes hiking with different celebrities.
Besides his work in comedy and acting, Nealon has a secret talent: drawing caricatures. He recently published a book called "I Exaggerate: My Brushes With Fame," featuring 56 portraits and stories about SNL colleagues, comedy legends, musicians, actors, and other famous people.
Stay tuned in Glamour Path for more celebrity articles.
-->