Get to Know Amber Najm - Rapper T-Pain's Spouse and Mother of Three Kids
Published Mon Jan 20 2020 By DGM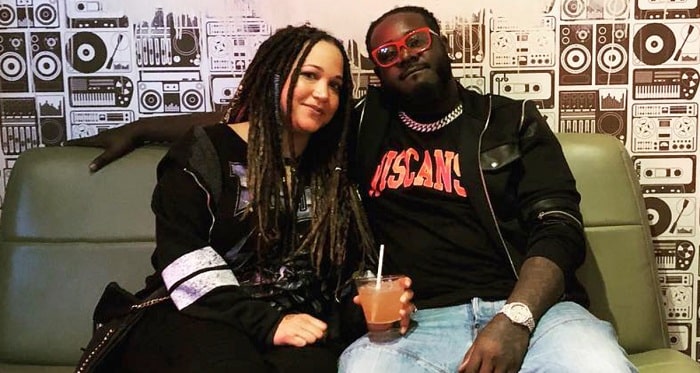 Amber Najm is the wife of the famous American rapper Faheem Rasheed Najm who is best known by his stage name T-Pain. He is also renowned for being a singer, songwriter, and record producer.
The rapper's wife was born on the 13th of April, 1981, in Florida, of the United States. Here are some facts about her:
What's her Net Worth?
Najm holds an estimated net worth of $1 million and also shares the amazing $35 million fortune of her musician spouse.
Married to Teenage Boyfriend
Amber has been married to T-Pain, who is her teenage boyfriend, for over 17 years now. The two walked down the aisle back in 11 September, 2003, when she was only mere 18 years old, after dating for some time.
From their marriage of over one and a half decade, the couple has given birth to three wonderful children. They have been living a very prosperous life and they have made their marriage work by listening to each other.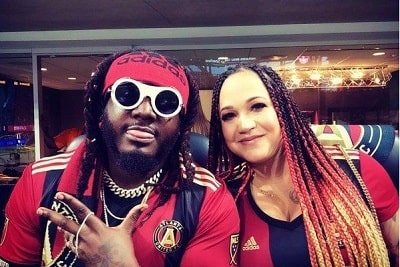 Named Children By Names Related to Music
As we mentioned earlier, Najm and her musician husband are the proud parents to the three children they had from their marriage. Her kids includes a daughter named Lyriq Najm (15 years old) and two sons: Muziq Najm (12 years old) and Kaydnz Kodah Najm (9 years old). Well, there is an interesting concept behind the names of Najm's kids.
The name of Amber's daughter 'Lyriq' is a reference to Lyric, her son Muziq's name refers to Music whereas her second son's name 'Kaydnz Kodah' refers to Cadence and Coda. All of the words that are represented by the name of T-Pain's children are somehow related to music. The sole reason behind the names of the kids is to represent the love for them just like T-Pain loves music.
Husband Went Super Broke
Before T-Pain went on to amass the massive holds today, he had an on and off relationship with money. The rapper disclosed in an interview that he had experienced huge amount of wealth and had also experienced extreme shortage of money.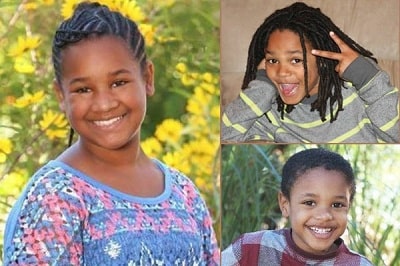 The rapper said that one time, he became so broke that he had to borrow money from others in order to take his kids to Burger King. He and his family had to go through a lot that time. From that horrific experience, he learned that giving value to wealth is necessary and you shouldn't waste money on stupid things.
Had Threesome Several Times
Last year, rapper T-Pain revealed in an interview with The Breakfast Club radio program that he and his wife have had sex including a third person. He said that the couple had several threesomes since the last decade. And it was Amber herself who first brought the idea of having threesome sex.
The couple was spending holidays in Costa Rica for Amber's birthday back in 2009. They were partying at a strip club when she thought one of the dancers was really attractive. She then told her hubby that she liked her and then the couple went to approach her afterwards which they welcomed her in their bed. After that, the couple has admitted that they welcomed a third person to their several times.
Previously Served For The American Military
Though Amber Najm isn't famous like her husband, she previously served for the American Military Force. She started training and got selected in the military force in her early 20s. However, it is still not known how long did she serve the country's army force for.
Rumors of Having Open Relationship
After the 'Buy You a Drank' rapper opened up that he and his wife has had threesome sexual intercourse several times, rumors quickly started spreading that they were in an open marriage or open relationship. But T-Pain clearly denied the fake allegations that they were not even close. He also added that he wouldn't do anything like that to his wife. Though the couple has been in sexual activities along with another person in the past, they do not consider their marriage as an open relationship.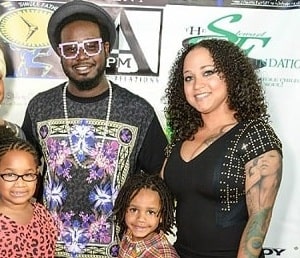 Alma Mater
Talking about the Alma mater of T-Pain's lovely wife, she completed her bachelors in business from Florida from the Florida A & M University. After her graduation, she quickly began her training for the U.S. Military.
Physical Specifications
Faheem's wife has a height of 5 feet 4 inches (1.62 meters) and weighs around 121 pounds (55 kg). She has a pair of blue eyes and has natural black hair.
Active Twitter User
Amber Najm is an active Twitter user and has account by the name @PainzGirl on the platform. She has over 1200 followers on her account and has tweeted 1,204 tweets till now. She often keeps retweeting others' informative tweets on her account. Besides that, she also has an Instagram account but she hasn't shared any pictures yet.
Follow Glamour Path if you like seeing more of the exciting and latest information about other celebrities' spouses.
-->