Amber Heard Plastic Surgery and Tattoos With Meaning & Pictures
Published Mon Oct 21 2019 By DGM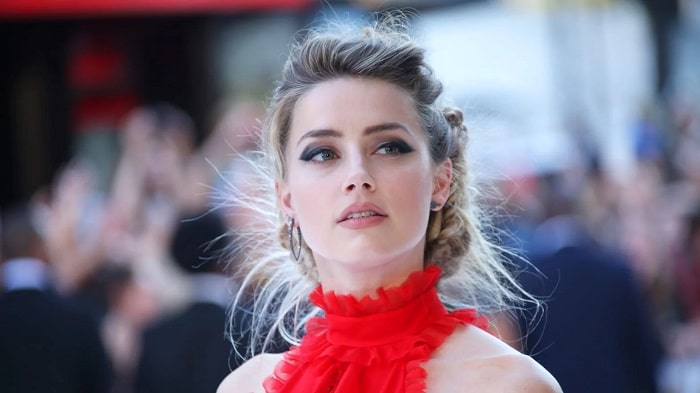 The gorgeous American actress, Amber Heard, who has been said to have the most perfect face in the world, has been rumored that she went under the knife and had two plastic surgeries on her body. Also, she has inked two tattoos with each holding a specific meaning of its own.
Heard has never admitted of having a knife work done on her body. Here are the surgery rumors that she has been linked with and the tattoos she has inked:
Amber Heard Before & After
Amber Heard, who has a net worth of $9 million, has altered herself throughout her successful career as an actress. Take a look at the picture from her past and present: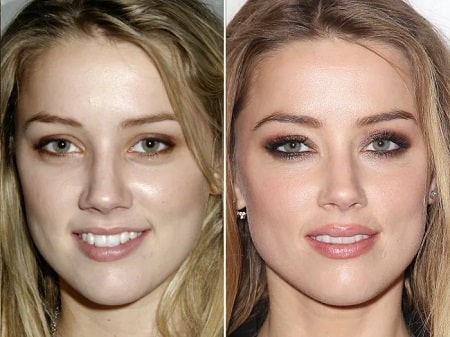 From the above picture, it is clearly visible that there are some changes we can witness on the model's body. Her lips and breasts tend to have experienced a slight change in mass.
Lip Fillers
Johnny Depp's ex-wife Amber Heard has been speculated that she had a lip augmentation surgery in order to increase the size of her lips. To clarify, she used to have her upper lip a lot smaller than than the lower one in the past. But in the present, her lips give us a different story because her upper lip has also seemingly increased its ratio.
Well, we don't whether it is a natural outcome or a perfect masterpiece of a lip surgeon. What we do know is that there is obvious change when it comes to her upper lip as it happens to appear almost equally proportional to the lower one. There are high possibilities that she indeed injected her lips with fillers.
Breast Job
The 33 years old Heard has also been speculated that she had her breasts done with the help of a plastic surgeon's knife. It is because it seems that her breasts have started appearing a lot huger and raised if compared to the past. The increase in the size of her breasts have made people think if she got the job done or not.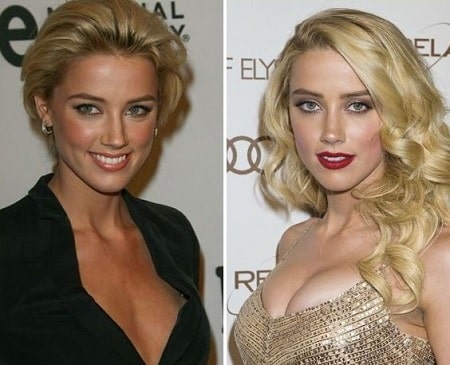 While most of the fans believe that it really is an outcome of the breast enhancement surgery, Amber's dear fans claim that it is because of the chosen push-up bra she wears. Whether she had or hadn't done the surgery, she has a gorgeous and sexy body every man wishes for.
Tattoos & Their Meaning
Talking about the tattoos, the 'Aquaman' star has two tattoos inked on her body which are given below with their appropriate meaning:
Persian Quote on the Left Side of Back
Amber Heard has inked a Persian quote or phrase on the left side of her back. The quote was said by a famous Persian poet and mathematician Omar Khayyam which translates to 'Since The Fate Of The World Is Non-Existence and You Exist, Be Merry'.
Spanish Quote on Left Rib Cage
Just above the Persian quote, the beautiful actress has also inked a Spanish quote which reads
'te amo como se aman ciertas cosas oscuras, secretamente, entre la sombra y el alma'.
The quote actually translates to
'I love you as certain dark things are to be loved, in secret, between the shadow and the soul'
which is quite romantic. The quote is actually a part of a poem from a Chilean poet Pablo Neruda.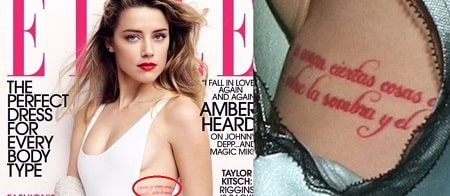 Visit Glamour Path for more exciting updates about celebrity surgeries and rumors.
-->