Meet Amanda Harvey – Steve Harvey's Daughter in Law | Facts and Photos
Published Sun Jun 23 2019 By Samana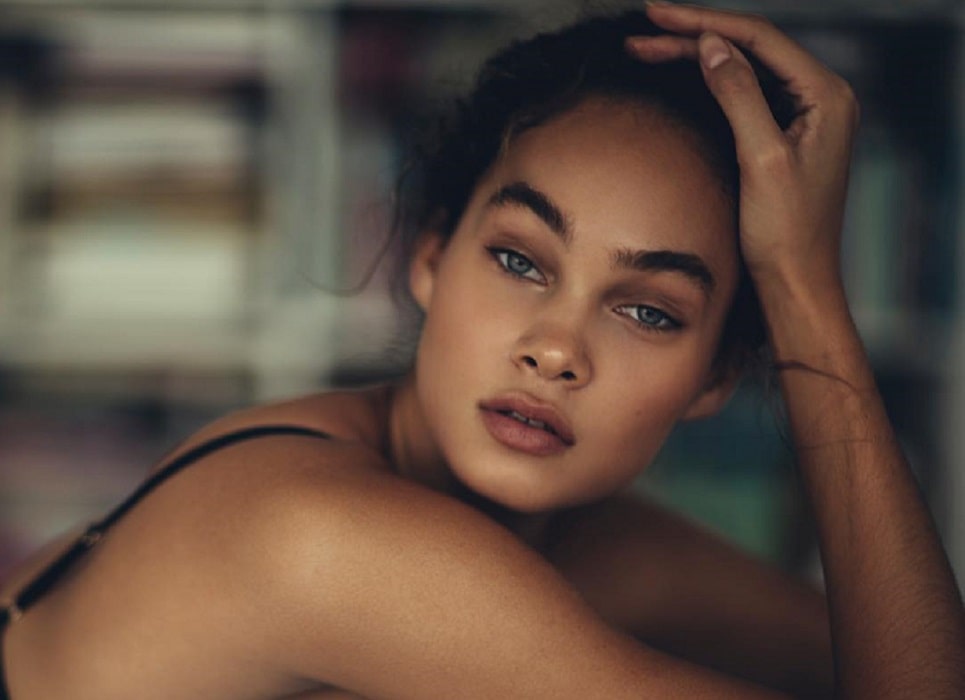 We all know Steve Harvey, and we definitely know Jason Harvey who went to his step fathers show and made him cry and made all of us ugly cry.
Jason Harvey's wife, and Steve Harvey's daughter in Law, Amanda Harvey is another member of the Harvey family who makes us cry and drool and get extremely jealous of her looks and her perfect family. Here are some facts about Amanda, all gathered together:
1. Amanda's Incredible Childhood
Amanda grew up in the United States with her big family consisting of her mother, father, and three siblings which includes an older sister and two younger brothers.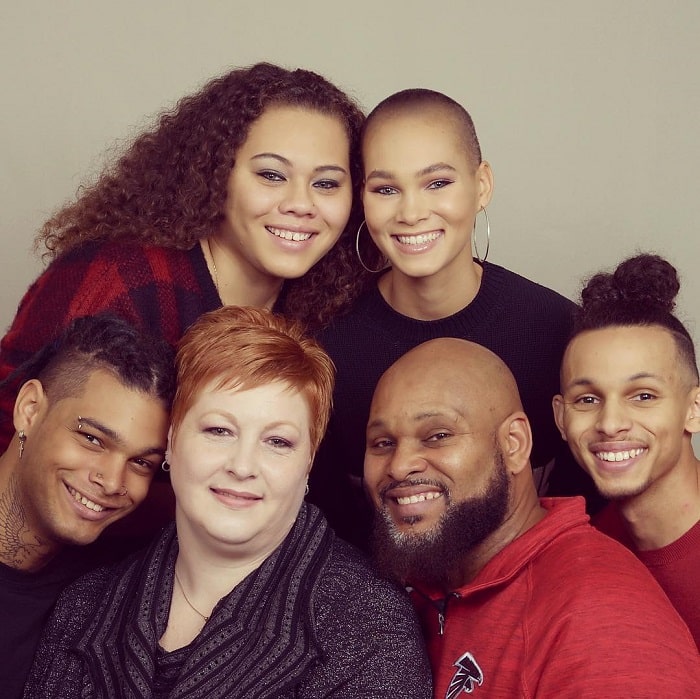 Born on 20th July of the year 1993, Amanda had a great childhood with her family and siblings. The model is super close with her family members and appreciates all of them in any chance she gets. With her humbleness, her down to earth personality and her love for her family and close friends, Amanda definitely had the best childhood with the best people around her.
2. Amanda Harvey is the Mother of Three
THE Amanda Harvey is a mother of three, shocking but true. She has one daughter, Rose Harvey, and two boys, Noah and Ezra. The model has three kids because she came from a family where she had three sibling herself and always knew where to go when she had a problems, she wants to create the same environment to her babies too.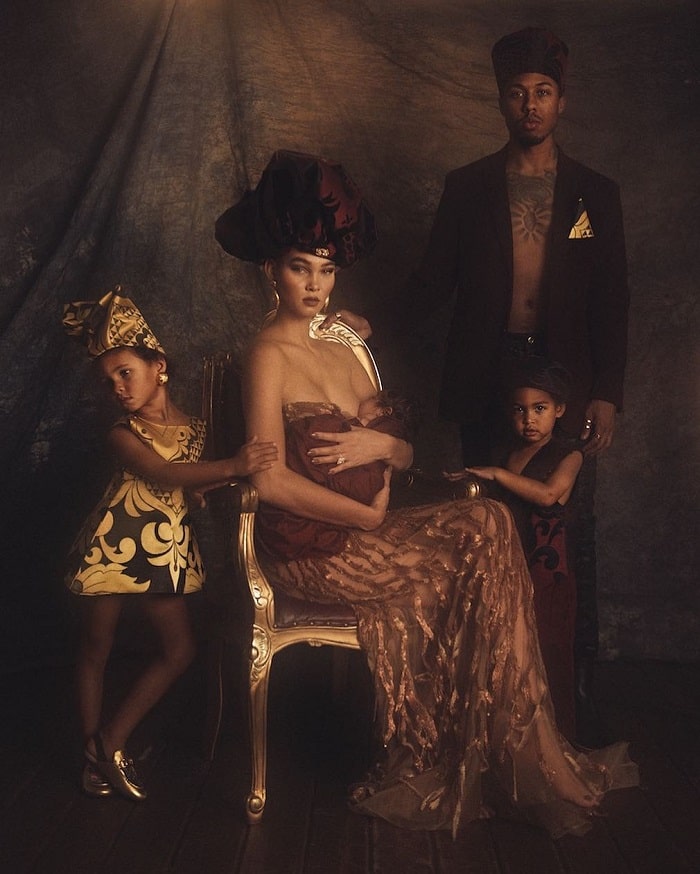 Rose is her firstborn child and has recently turned 5 years old. Her second baby, Noah is 3 years old and her last born baby, Ezra, is almost a year old. She loves her children very much and is not afraid or shy to show the world how much they mean to her.
3. Amanda Harvey is Instagram famous
Amanda has the total of 98.4k number of followers on her Instagram page. The Harvey's daughter in law's Instagram posts is her diary and updates her fans and well wishers about everything everything.
The Instagram page of the model, wife and a mother majorly consists of posts of her behind the scenes of her modelling pictures, of her husband, and her three adorable babies who loves each others way too much. She also posts selfies of her serving looks which we cant really handle because damn Amanda, how much hot is too much hot for you?
4. Amanda Harvey Went Bald With a Buzzcut
The internet lost it when the model posted a shot of her with no hair. The curly haired goddess took herself to her Instagram to show off her new blonde buzzcut. With her sharp cheekbones and jaw and basically her whole look in general, the sexy model's new haircut made her a lot more sexier and gave her the boss look- which she already is.
Famous actresses and models like Cara Delevingne, Kristen Stewart, Zoe Kravitz, Adwoa Aboah and others had previosuly rocked a similar cut and dang every one of them looks stunning.
5. Amanda's Family had an "Incredible" Halloween
Bad pun, I know but how cute is the Harvey Family? Dressing up as The Incredibles and totally rocking it, Amanda and Rose with the short haired and the long haired wig and all. The whole family joined the Halloween costume party including Grandpa Steve Harvey.
6. Amanda is a Successful Model
Amanda started modeling from her teenage years and was signed by the Wilhelmina modeling agency. Her career as a model has earned her good friendships with many models including Meredith Mikelson.
Amanda has already been in the covers of Vogue Brazil, Vogue Japan and has walked for Dolce & Gabbana , Leonard Paris, Elie Saab and other luxurious brands runway.
7. Amanda is the Proud Winner of a Pageant
Amanda is the proud and the deserving winner of BCBGMAXAZRIA's model search in 2012. This is when the fame started getting her and she got offers from so many brands. Winning the model hunt competition among many other good looking models, this was the turning point in her career.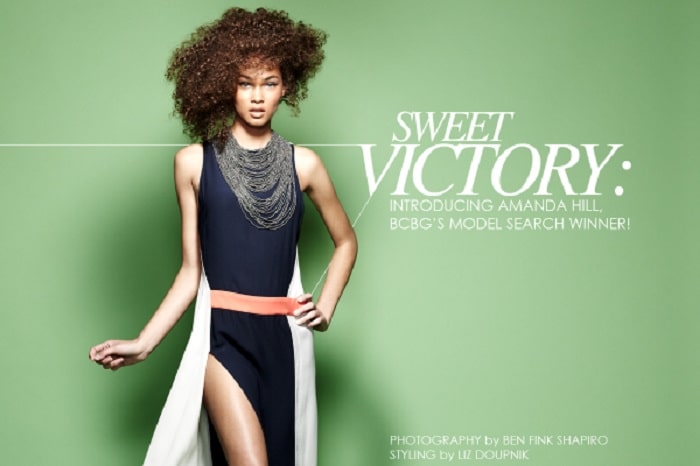 After this, she has been featured in many magazines and has made her name modelling for many luxury fashion brands.
8. Amanda Harvey's husband- Jason Harvey is a Luxury Women's Footwear Designer
Steve Harvey's stepson, and Amanda's very supporting husband Jason Harvey is a luxury shoe designer. Jason started his business and founded "Yevrah", his company in the year 2015. The shoes are entirely handmade and comes straight from Brazil.
The lowest price point of the shoe is $135 and the highest and the most expensive is a pointy and high heeled cork boot with the price point of $450. Lastly, being a supportive wife Amanda is, she herself has modeled for her hubby's wonderful shoe collection.
9. Amanda has Three Siblings
On the occasion of "National Siblings Day", Amanda took her equally gorgeous sibling's photo to Instagram and appreciated them with her full and loving heart. The brunette haired family probably grew up happily playing together. Born to Fred Hill, Amanda has a very close relationship with her family and appreciates them whenever she can and credits them for the core of who she has become.
10. Amanda walked the Milan Fashion Week with Her Husband and Babies
Another Amanda Harvey related content that took the internet by fire is her and her husband Jason's Dolce and Gabbana's opening on Milan Fashion Week which involved their beautiful babies.
Jason, Amanda, Rose and Noah were the grand openers of the brands show which literally made everyone have a baby fever and drool over the most perfect looking family. Everyone lost their shit over this and gave the best compliments which I, personally will never get in this lifetime.
Bowing down to the Harvey genes. Literally.
Glamour Path for more Celebrity Facts!
-->