Facts About Alyne Tamir - Nas Daily's Girlfriend Who is a Vlogger and Influencer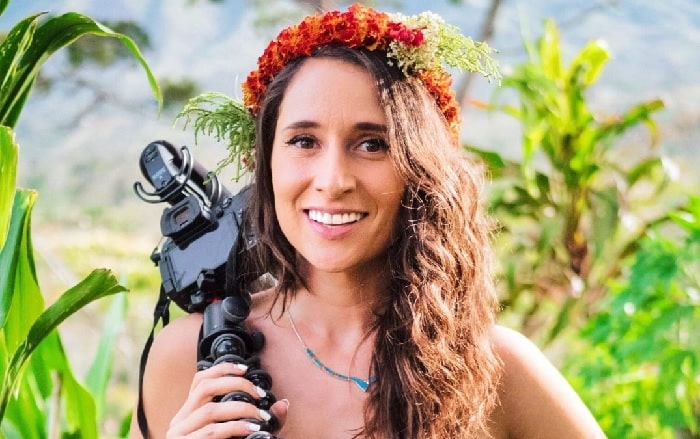 Alyne Tamir is a model, internet personality, a video blogger who makes videos under channel "Dear Alyne". Beautiful blogger Tamir is also a long term girlfriend of famous video blogger Nuseir Yassin known as "Nas Daily".
She was born on June 18, 1990, in Israel. Her father is a banker and her mother is a housewife. She comes from a background of Jewish and Mormon traditions. She has been a vegetarian since a very early age.
Let's find some amazing facts of Tamir:
How Much is Her Net Worth?
Alyne Tamir has a net worth of $2 million which she accumulated through her multiple successful careers. She is a full-time blogger who is always traveling and giving her 200 million viewers the content.
She is also the founder of "Girl Gone Global", which makes Entrepreneurship Course for girls.
Social Media Inflenucer
"Dear Alyne" blogger is a popular social media personality, where she has been working and uploading hundreds of videos on the Facebook page group, where she has 2 million followers. She appeared on the Nas Daily Facebook page with her boyfriend. She is a video creator with a Facebook page "Girl Gone Global". She also works with brands to create content that tells their story on her channel.
Her channel focuses on social issues such as The Pink Tax, The Beauty Trap, The Cheapest Health Care, and Why I don't Eat Meat. It is for women who want to improve their lives and the world.
Has Interviewed President of Malta and Taiwan
Talented Tamir's turning point of her career was when she was invited to interview the president of Malta, Marie-Louise Coleiro Preca. She was very overwhelmed by the meeting and she started crying.
And also she met with the president of Taiwan and other popular personalities like Neymar and Bill Clinton and what saddens her the most is that gender inequality exists for the presidents too.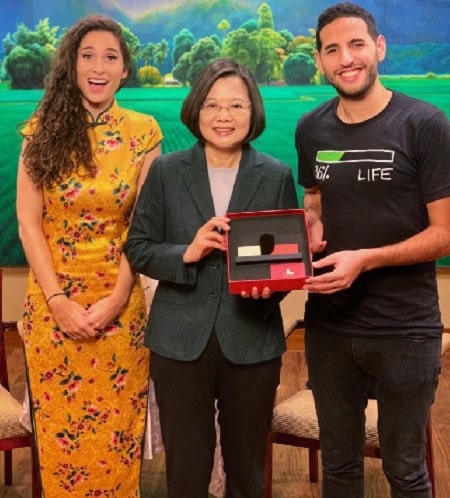 Boyfriend - Nuseir Yassin
Alyne and Nuseir are madly in love with each other. She firstly contacted Nas after seeing his videos and started meeting. They are having quality time together, they uploaded a lot of videos of their traveling in a different place.
As opposites poles attract each other Tamir and Yassin are different from each other but yet close to each other. The couple mostly uploads vlogs with their fights and patch up but still love each other.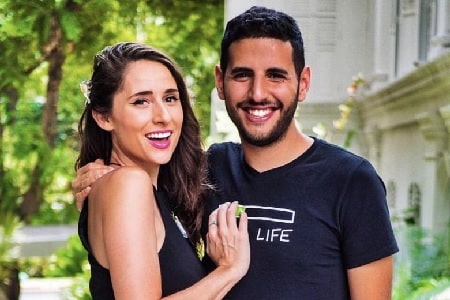 Former Husband
Before meeting with her boyfriend Nuseir Yassin she was already married. Her former husband's information is not disclosed. Due to differences in nature, she finalized her divorce.
Loves to Travel
She has merged her career with her passion. She loves to travel and is a travel blogger. She visited 86 countries and made videos. She travels with her boyfriend Nas very often to many exotic places. She is seen having the time of her life vacationing and doing many fun activities in many different places in the world.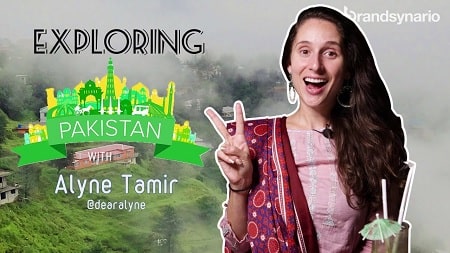 YouTube Channel
The founder of "Girl Gone Global" has a YouTube channel named Dear Alyne with 52.2k subscribers. She usually uploads videos of travels, beauty tips, tourism, and relationship goals with her boyfriends.
Social Media
Alyne Tamir is active on social media platforms where she has 292k Followers with username @dearalyne on Instagram and 55 followers on Twitter account with username @AlyneTamir. Also, she handles Facebook with 1M+ Followers with username @DearAlyne.
To know more about celebrities visit Glamour Path.
-->