Alyce Madden - American Rapper Hopsin's Ex Girlfriend & His Baby Mama
Published Thu Mar 26 2020 By aisha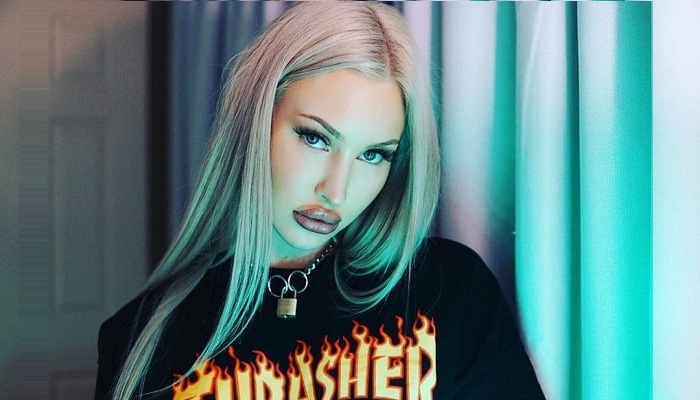 Alyce Madden is a makeup artist, and model. She rose to fame after getting in a relationship with Marcus Jamal Hopson a.k.a Hopsin, a rapper and an actor. She is Hop's baby mama who lives lives in Sydney, Australia with her only son Zade Ryker Lee.

Let's find some more interesting facts about Alyce Madden.
How Much Is Madden Worth?
Madden has an estimated net worth of $800 thousand from being a makeup artist. She has earned her worth doing makeup for different celebrities and for bride. Madden is also an Instagram model and has promoted several brands in her Insta-feeds.
Ex-girlfriend of Hopsin
Madden previously dated Hopsin, a known rapper and actor best known for songs Hop is Back, Die This Way, and Sag My Pants. The pair dated for several years and gave birth to an adorable son.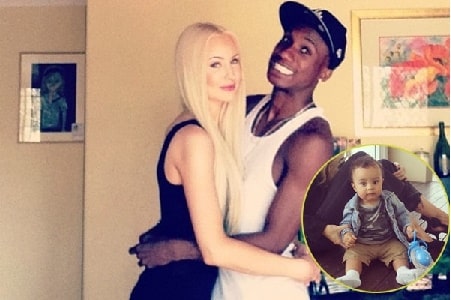 Reason Of Their Separation
During their separation, they became one another enemy as it was stated that Madden cheated on Hopsin with her personal trainer. She already was pregnant with their child while she was caught cheating.
After Madden was caught cheating, Hopsin took advantage of his Instagram to take revenge on her. He posted a picture of Madden and called her a gold digger and "plastic surgery b**ch". Then he told all his followers to visit her Gram and comment on her pictures "only known you because of hop".
It was later known, Hopsin assaulted her and because of his behavior, Madden filed went for a restraining orders and Hopsin was jailed. He wasn't even allowd into Australia for five years and for his behavior, Madden was given their son's custody and Hop wasn't aloud to see his biological son.
Well, even after dissing Madden in ILL MIND of HOPSIN 9, he now is finally allowed to see his son in Australia. Here is a little video that Alyce shared when Hop and Zade met after a long time:
The video above clearly shows Hop and Alyce have hashed the beef and are finally doing constructive things to raise their son in a healthy environment.
Son- Zade Ryker Lee Madden
On January 13, 2017, Madden gave birth to Hopsin's son Zade Ryker Lee Madden. Zade lives with his mother in Sydney and the mother-son have developed a great bond together without his father.

Reportedly, her son Zade was afraid of the car rides and Madden searched for help to get this situation under control and with a professional help, Hop Jr. was finally was able to overcome his fear.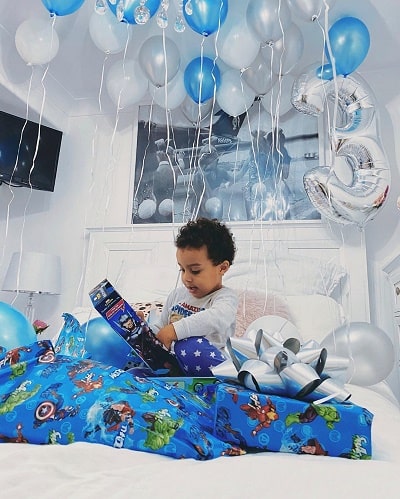 Recently on Zade's 3rd birthday, Madden filled his room with a blue and silver balloons with number 3 balloon on it. Not only that she also filled his bed with several gifts which have marvel rapped on it.
YouTube Channel
Madden also runs a YouTube channel under the name "MADDEN.STYLE" with over 2.76k subscribers. She joined the channel on November 14, 2014, and has posted eleven videos till now.
Owns A Dog
Madden owns a dog named Zero, whom she considers like a family. Her son Zade and Zero seem like they are best friends and have various photoshoot together. Madden posted a picture of her dog and said: "Zero is so spoilt I swear.. how can you not tuck him into bed lmao #mybaby".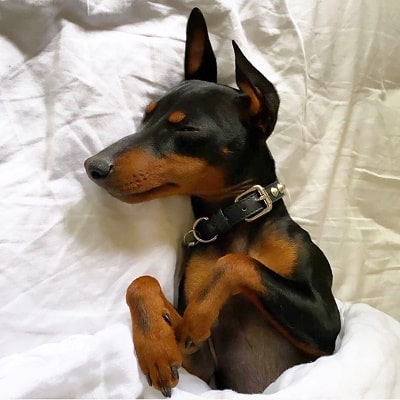 Body Measurement
Madden stands 5 feet 7 inches tall (170 cm) and weighs around 63 kg (140 lbs). She has ocean blue eyes and she frequently changes hair color to brown, blonde, and ashy.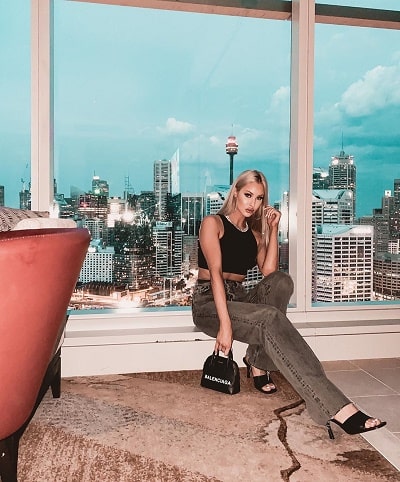 Social Media Presence
As for her social media presence, she is active on Instagram under the username "madden.style" with over 8,245 followers. Madden mostly posts a picture of her son, dog, and places she visits.
Visit Glamour Path for the latest Celebrity information.
-->