Get to Know Allison Stokke - American Track and Field Athlete
Published Sun Jan 26 2020 By DGM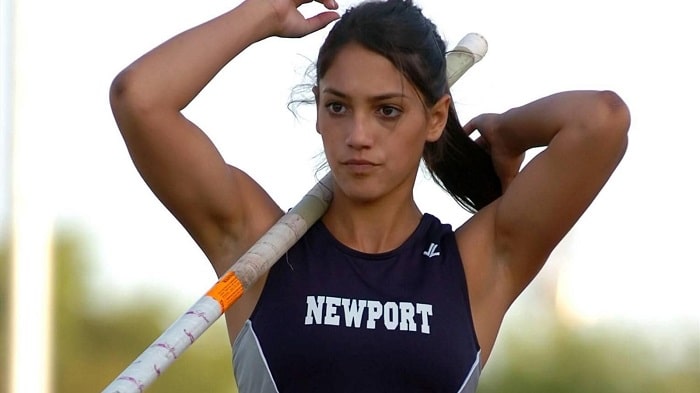 Allison Rebecca Stokke Fowler, also known shortly as Allison Stokke, is a famous American fitness model, track and field athlete who is known for breaking different records of high school pole vaulting.
Stokke was born on the 22nd of March, 1989, in Newport Beach, California, of the United States. Here are some facts about her:
Net Worth
Allison has an estimated net worth of $500,000 which she amassed from her successful career as an athlete. Her fruitful years as a record breaking pole vaulter helped her earn such a massive worth. Her husband, Rickie, also holds a whopping fortune of $18 million.
Husband: Rickie Fowler
Stokke is married to her longtime lover, famous American golfer Rickie Fowler since last October. The two sportsperson started dating back in 2017 as they often appeared in events of each other to support. The lovebirds got engaged the following year. After a year of engagement, they walked down the aisle last year, in October 5, 2019. The couple has been living a very happy marriage because they love and respect each other very much.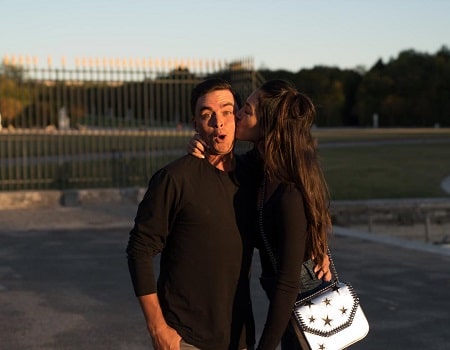 Parents & Sibling
Allison was born to sporting parents: father Allan Stokke and mother Cindy Stokke. Her brother, David Stokke is a former national level youth gymnast. It is her family from where she began taking interest in sports. Her family first made her try gymnastics but later she made up her mind that she was going to do Pole Vaulting.
Gifted Athlete
The Californian native is a gifted athlete who has incredible skills in the sport of pole vaulting. She proved to be a magnificent one from a very young age. In 20004, when she was just 15 years old, she broke the American record as a high school freshman after she completed a vault of 3.86 m (12 ft 73⁄4 in). That wasn't just it, she went on to set a new high school record as a sophomore with 4.11 m (13 ft 53⁄4 in) the next year, in 2005.
Not only was Allison breaking records as a teenager, but the vaults that she made became the best ever achieved by an American aging fifteen and sixteen. Though she broke her leg while she was in high school, there was nothing stopping her as she managed to bag two wins at the 'CIF California State Meet'.
As Stokke continued thriving, she finished second in the national high school rankings making a new best of 4.14 m (13 ft 63⁄4 in). Also at the same year, she competed at the national junior championships where she managed to finish eighth.
Became Sex Symbol Unwillingly
Back in 2007, when Allison was waiting for her turn at one of the pole vaulting events, she was pictured by a photographer. The photographer uploaded the picture on the internet with no bad intention until the picture got into bad hands. The site With Leather, which is now acquired by Uproxx, re-posted the picture of the innocent athlete with the caption 'Pole Vaulting Is Sexy, Barely Legal'.
As the site is mainly targeted for men, the readers of the site were mesmerized by Stokke's physical characteristics. The picture went viral all over the internet which made the problem even bigger for her. Though she tried to convert the attention of people from her unsought sex symbol status by uploading an interview video on her sport, it didn't do much of a help.
Fowler's wife faced a lot of problems during that time because people considered her a teenage sex symbol and used to stare badly at her in public. It is very pitiful how the sexualization of a woman went over limit in sports also.
Also a Fitness Model
The record breaking pole vaulter is also a fitness model as she currently is in the best shape of her career. She has been a great example of how an athlete should be and what it takes to maintain health and strength. By 2015, she already worked as model for clothing and sporting brands like Nike, Uniqlo, and Athleta.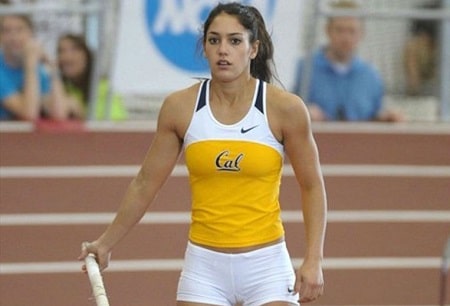 But as Allison previously faced problem regarding her sex symbol tag, many people still see the pictures of her endorsing the sporting gears as sexually appealing. But as she has been modeling for the brands for quite some years now, her modeling career is leaping forth and forth.
Physical Specifications
Stokke-Fowler stands at a height of 5 feet 7 inches (1.7 meter) and has a body weight of around 119 pounds (54 kg). She has a body measurement of 36-24-35 inches and has natural dark brown hair along with dark brown eyes.
Active Social Media User
Allison is an active social media user who is active on Instagram and Twitter. Her account on Instagram goes by the name @allisonstokke and her Twitter account goes by the name @StokkeAllison. She has a combined followers' base of about 640K followers on her platforms.
Visit Glamour Path if you want to see more daily and latest updates of other celebrities.
-->