Allan Kayser: Setting Hollywood Ablaze - The American Film Actor's Impact
Published Wed Aug 02 2023 By prazu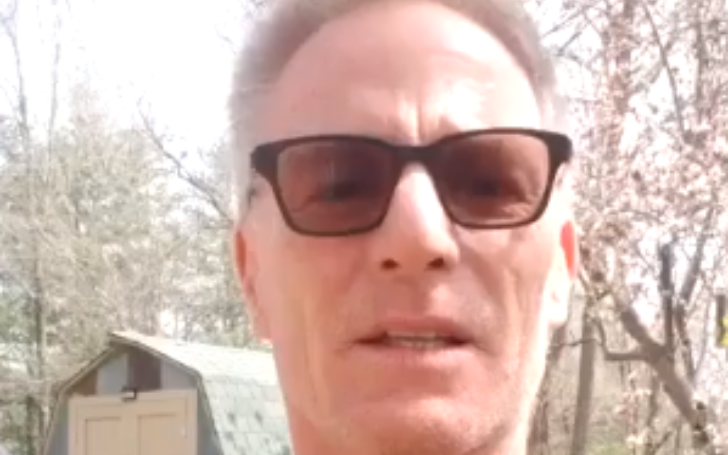 Allan Kayser, an American movie and TV actor, gained fame for his portrayal of Mitchel "Bubba" Higgins in the television series Mama's Family (1986-1990).
In this article, learn in detail about Kayser's personal and professional life.
Allan Kayser Early Life
Allan Kayser, born on December 18, 1963, in Littleton, Colorado, USA, is an American citizen of Caucasian ethnicity. He was raised in Littleton and his parents were Native Americans, but further details about his parental background remain undisclosed.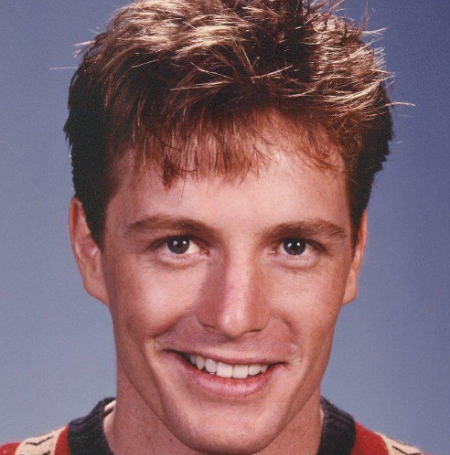 Unfortunately, there is little information available about Kayser's childhood. After graduating from Columbine High School in 1982, Allan pursued higher education at Central Missouri State University.
How Rich is Allan Kayser?
With a successful career in the entertainment industry, Allan Kayser's net worth is estimated to be over $1.5 million as of 2023. Despite gaining recognition primarily for his work in the 1980s, he continued to secure consistent acting roles up until the early 2010s.
Allan Kayser Promising Career
Upon completing high school, Allan Kayser relocated to Los Angeles, California, with the ambition of pursuing acting opportunities. After some perseverance, he secured his debut role in the 1985 film "Hot Chili" as the character Jason, alongside Joe Rubbo and Taaffe O'Connell, directed by William Sachs. Though the film received negative reviews, this marked the beginning of his acting journey.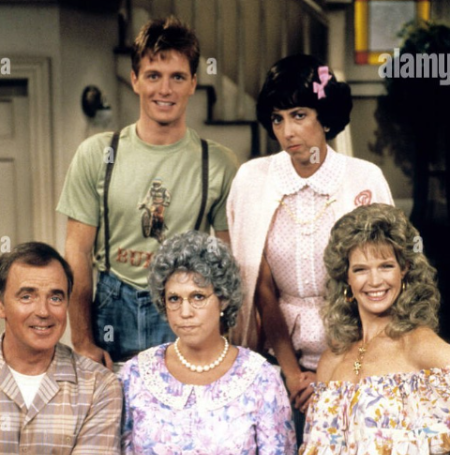 In the subsequent year, Kayser starred in "Night of the Creeps," the directorial debut of Fred Dekker, who would later be involved in "RoboCop 3." The movie featured Jason Lively and Jill Whitlow.
However, Allan's most prominent project came when he was cast as Mitchel "Bubba" Higgins in the sitcom "Mama's Family," which was a spin-off from "The Carol Burnett Show" recurring series "The Family." Originally aired on NBC, the show was initially canceled after two seasons but later revived due to its popularity, running until 1990, totaling 95 episodes.
After gaining recognition from "Mama's Family," Kayser appeared as a guest on various television game shows, including "The $25,000 Pyramid," where celebrities teamed up with regular contestants. Additionally, he made two guest appearances on "The New Hollywood Squares" and participated in other projects such as "Circus of the Stars" and a guest spot on co-star Vicki Lawrence's talk show, "Vicki!," in 1992.
In the following years, Allan continued to take on acting projects, primarily focusing on independent films. Notable among these was his role in the Disney Channel original movie "Double Teamed" (2002), inspired by the lives of basketball players Heidi Burge and Heather Burge.
Kayser periodically took breaks from acting but returned for the film "All Roads Lead Home," co-starring with Peter Boyle and Patton Oswalt. While some of his works received awards, others faced critical reception. One of his last projects was the 2013 horror film "House of Forbidden Secrets," where he played the character Brad alongside Lew Temple and Dyanne Thorne.
Following his second marriage, Allan chose to step back from acting, and little is known about his current endeavors since media outlets have not covered his post-acting career.
Allan Kayser Has Been Married Twice in His Life
Allan Kayser's first wife's name was Lori Kayser. However, specific details about their dating history and marriage date remain undisclosed. The couple had two children together, but the names of their children have not been publicly revealed.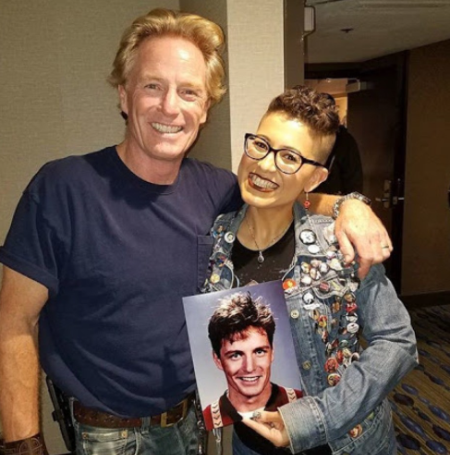 Unfortunately, Kayser's first marriage ended in divorce in the 2000s. Later, Allan got married for the second time on August 23, 2014, to another person named Sara Kayser.
They also had two children together, but the names of these children have not been made public. As of now, the second couple has been together for three years, and there are no indications of any separation.
Stay tuned in Glamour Path for more celebrity articles.
-->