All You Need to Know About Yainee Alonso: Manny Machado's Better Half!
Published Tue Sep 05 2023 By prazu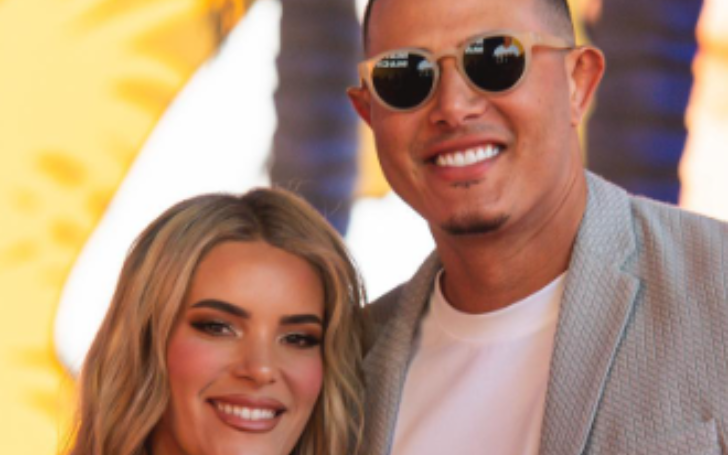 Yainee Alonso is a well-known celebrity wife of Manny Machado, a Dominican-American professional baseball player. Machado began his Major League Baseball (MLB) career in August 2012.
In this article, learn in detail about Alonso's personal and professional life.
Yainee Alonso Wiki/Bio
Yainee Alonso was born on November 24, 1990, in Cuba. Alonso is the daughter of Luin Alonso and Damarys Alonso. She has an older brother named Yonder Alonso, who is also a professional baseball player.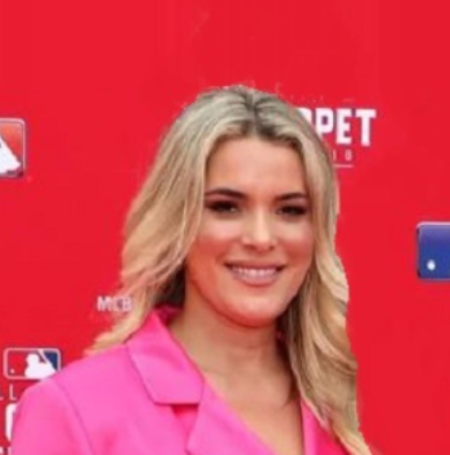 Alonso spent her early childhood in Cuba. But in 1996, when she was just six years old, her family moved to Miami, USA.
Yainee attended the University of Miami and earned her bachelor's degree in psychology in 2012. Additionally, she was involved in cheerleading for the Miami Hurricanes during her time there.
Yainee Alonso's Brother Yonder Alonso Has a Successful Baseball Star
Yainee Alonso's brother, Yonder Alonso, also plays baseball. He is a close friend of Manny Machado and was the one who introduced Yainee to Manny. They got even closer because of their connections in the Miami sports community.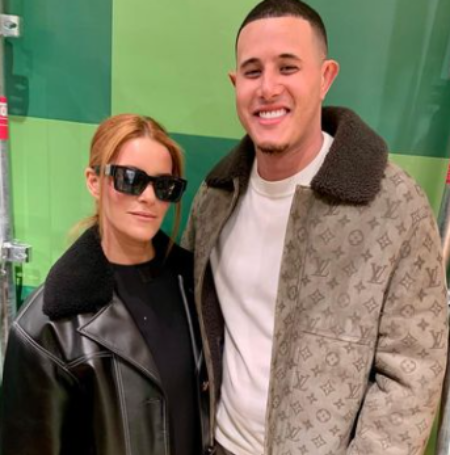 Yonder had his share of challenges in his baseball career. He had a lot of attention when he was picked in the first round of the 2008 MLB draft.
Yonder had a decent rookie season in 2012 but didn't improve much. He was later traded to the San Diego Padres and then to Oakland, where he had a batting average of .251 this year with 26 RBIs and four home runs.
How Love Grew Between Manny Machado and Yainee Alonso?
Manny Machado is well-known for his baseball skills But people are also curious about Machado's personal life, especially his relationship with Yainee Alonso.
Manny and Yainee, both wonderful individuals, were introduced to each other by Yonder Alonso, who also played in MLB. Machado developed feelings for Alonso but showed his respect by seeking permission from Yainee's brother before taking their relationship further, valuing their friendship.
Machado and Alonso dated for nearly two years before tying the knot in November 2014. They reside in Baltimore and enjoy regular vacations when Manny has time off from his baseball commitments.
The lovebirds spend a lot of quality time together. In a sweet gesture of love, Manny even got a tattoo of Yainee's face on his right arm in 2016.
The couple has been blessed with a child, although the details about the child remain private.
How Wealthy is Yainee Alonso?
There isn't much information available about Yainee Alonso's professional career, making it difficult to determine her exact net worth. However, her husband, Manny Machado, who plays as a shortstop and third baseman for the San Diego Padres, has an impressive net worth of $50 million.
Machado made headlines when he signed a historic 10-year, $300 million contract with the Padres on February 21, 2019. This deal marked the richest free-agent contract in the history of American sports.
Under this agreement, Yainee's husband is set to earn $30 million annually, ensuring that the couple can enjoy a lavish lifestyle for years to come.
Yainee Alonso's Husband Manny Machado Promising Career
Yainee Alonso's spouse Manny Machado is a pro baseball player who has been in Major League Baseball (MLB) since 2012. He is from Miami, Florida, and was drafted by the Baltimore Orioles as the third overall pick in the 2010 MLB draft. Machado is a right-handed batter and thrower and has played for the Dominican Republic's national baseball team.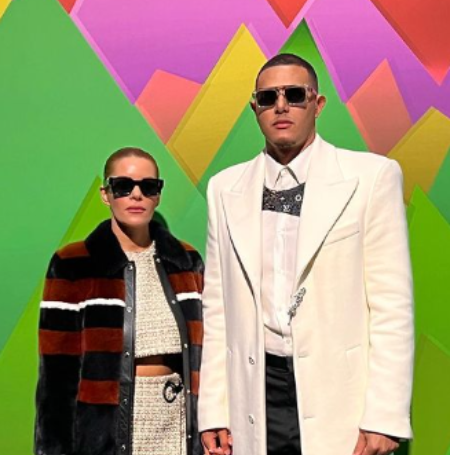 Machado started his MLB career in August 2012. He had a great year in 2013, making it to the American League (AL) All-Star team and leading the league in doubles with 51. He is also known for being an exceptional fielder and won a Gold Glove Award.
Manny won his second Gold Glove in 2015 and made multiple All-Star Games. People often compare his fielding skills to the legendary Brooks Robinson, who played for the Orioles and is in the Hall of Fame.
In 2018 Machado was traded to the Los Angeles Dodgers and helped them reach the World Series. After a big free agency, he signed a 10-year deal with the San Diego Padres, joining a young team aiming to compete. Machado played a significant role in the Padres making it to the playoffs for the first time in 14 years and finished third in the NL MVP race.
In 2021, Manny emerged as the leader of the Padres, performing well despite an ankle injury and coming in second in the NL MVP voting. In 2022, the Padres beat the Dodgers in the NLDS, and Machado had an impressive performance.
Throughout his career, Machado has been considered one of the best players in baseball. He has been an All-Star multiple times, won two Gold Glove Awards, and finished among the top three in NL MVP voting twice. People call him "El Ministro de la Defensa" (The Minister of Defense) due to his incredible defensive skills.
Stay tuned in Glamour Path for more celebrity articles.
-->