All the Ladies in Klay Thompson's Life: Past Relationships and Current Love Interests!
Published Mon Jul 24 2023 By prazu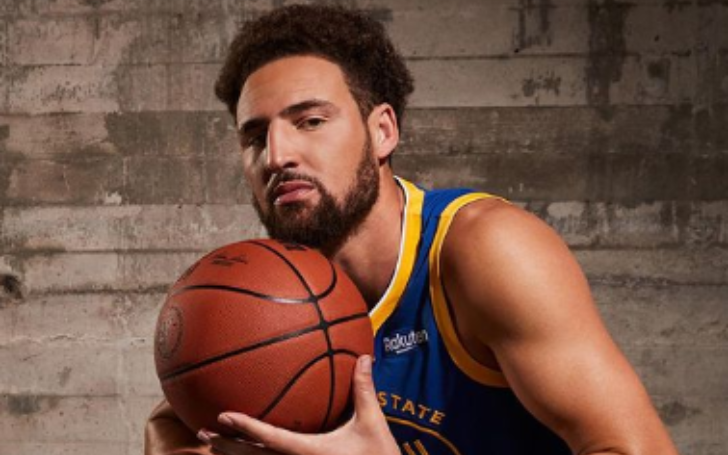 Klay Thompson is a basketball player from the USA who plays for the Golden State Warriors in the NBA. The 6'7'' tall player is known for being one of the best three-point shooters ever in the league.
In this article, learn in detail about Thompson's personal and professional life.
Klay Thompson Early Life
Klay Thompson was born in Los Angeles. Thompson is the son of Julie and Mychal Thompson. When he was two years old, his family moved to Lake Oswego, Oregon, where he became close friends and teammates with Kevin Love, who would also become an NBA star. They were raised as Catholics along with his brothers.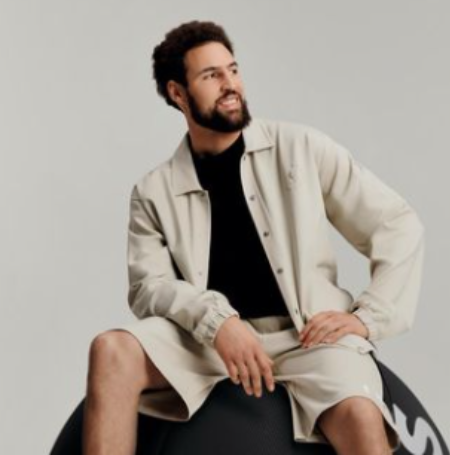 At the age of 14, the 33-year-old player's family moved to Ladera Ranch, California, and he attended Santa Margarita Catholic High School in Rancho Santa Margarita, graduating in 2008. During his time there, Thompson received recognition, including being named to the All-Area second team and the Orange County third team in his junior season.
As a senior, Klay's averaged 21 points per game, leading SMCHS to an impressive 30-5 record and a Division III State Championship appearance. Thompson was honored with several awards, such as the Division III State Player of the Year, League MVP, first-team Best in the West, and EA Sports Second Team All American. His estimated net worth is around $70 million.
Who is Klay Thompson's Wife?
Klay Thompson is not married. In 2022, there were rumors that Thompson might be dating an Instagram model named Kristen Evangeline. People saw them together in Los Angeles and at the airport.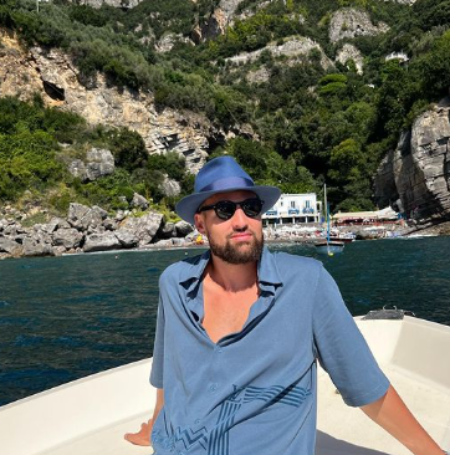 However, it's important to note that these rumors have not been verified, and we don't know for sure if they are actually in a relationship or not.
Klay Thompson's Past Relationship
Klay Thompson has been in relationships with different women, and here's a list with timelines of some of them.
Hannah Stocking:
Klay Thompson dated Hannah Stocking, a well-known YouTuber and social media personality from the USA. She's famous for hosting the YouTube show called "Mindie," which is produced by Shots Studio, and she's also known for her funny sketches on YouTube.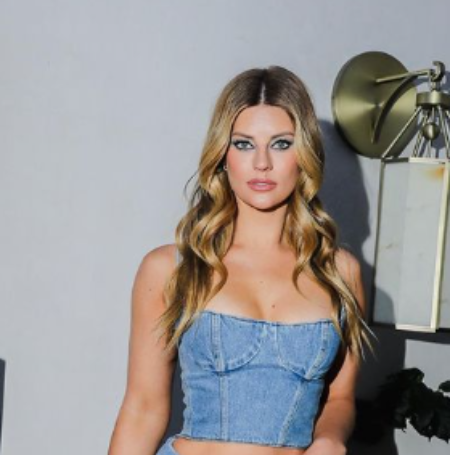 Their relationship started in 2014, and they were quite popular on social media, sharing many pictures and updates about their lives. However, their happiness together lasted only a year as they broke up in 2015. The reason for the breakup was reportedly due to Thompson cheating on Stocking.
Tiffany Suarez:
After Klay Thompson's team, the Golden State Warriors won against the Brooklyn Nets in New York, he was rumored to have gone on a date with Tiffany Suarez in 2015. This happened after his breakup with Hannah Stocking. A picture of them together was shared on social media, along with a Thanksgiving post from Tiffany.
Carleen Henry:
Klay Thompson was in a relationship with Carleen Henry, a well-known stylist. They were seen together in public a few times, but Thompson chose not to make their relationship official on social media because he preferred to keep his personal life private.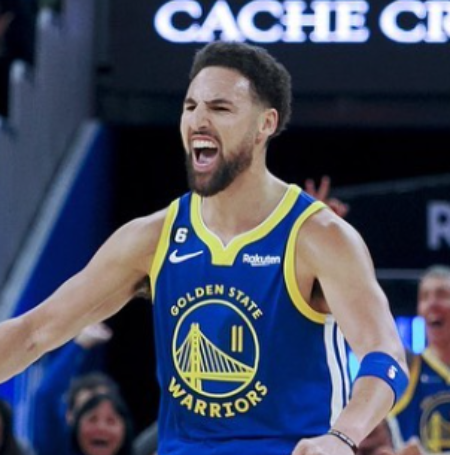 Their relationship came to an end when Henry leaked some private messages (DMs) to various media outlets, revealing details about their relationship. This breach of trust didn't sit well with Thompson, and as a result, he decided to end the relationship.
Cherise Sandra:
In 2016, there were rumors that Klay Thompson was dating Cherise Sandra, a former cheerleader for the L.A. Rams. Sandra sprayed her name on Thompson's patio and shared a picture of it on Instagram, but she quickly deleted it. Klay later denied the rumors, stating that they were not dating.
Abigail Ratchford:
Abigail Ratchford is a model and aspiring actress from Pennsylvania. In 2017, she posted a photo of Klay Thompson's dog, Rocco, on her Twitter account, sparking rumors of a relationship. However, Thompson denied being in a relationship with her, and the relationship ended.
Laura Harrier:
Laura Harrier is a well-known American actress and model. She and Klay Thompson began dating in 2018, and they were seen together at a Dodgers game. They shared photos of each other on their social media accounts.
During the COVID-19 pandemic, there were rumors of a breakup as Harrier cleared their photos from her Instagram. However, they later reconciled and continued their relationship on social media. Unfortunately, in July 2020, a viral video of Thompson partying with other women led to the end of their relationship. Laura is now engaged to Sam Jarou, a French freelance creative consultant.
Eiza Gonzalez:
Eiza Gonzalez is a Mexican actress and singer from Mexico City. She is famous for her roles in Mexican telenovelas like Lola érase una vez and the Nickelodeon teen drama Sueña conmigo, where she played Clara Molina.
There were rumors in 2019 that Gonzalez might have been the cause of Klay Thompson and Laura's breakup. It was said that Klay had a relationship with Eiza while he was still dating Laura.
Stay tuned in Glamour Path for more celebrity articles.
-->