Meet Alizeh Keshvar Davis Jarrahy - Geena Davis and Reza Jarrahy
Published Sun Mar 12 2023 By sush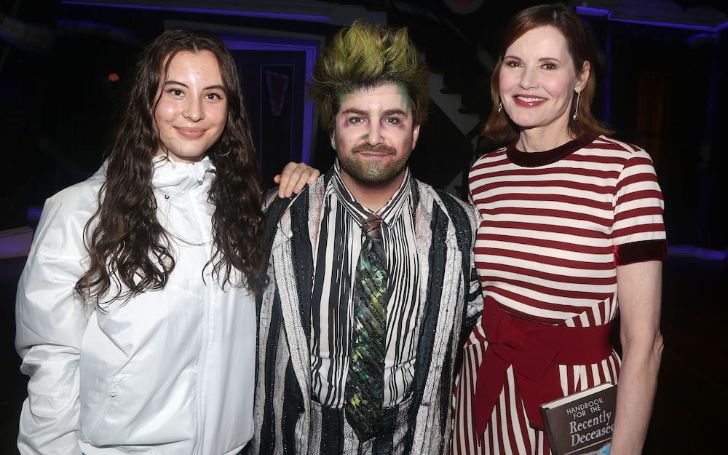 Alizeh Keshvar Davis Jarrahy is an American celebrity kid who came to fame as the daughter of the actress, Geena Davis, and her fourth husband, Reza Jarrahy. If you don't know, Geena Davis is the actress who is famous for her work as Thelma in Thelma & Louise (1991).
Alizeh became an internet celebrity as soon she first made her red-carpet appearance with her mother, Geena. Moreover, Geena had Alizeh when she was at the age of 49. So the public was more than thrilled to meet her.
But she has made just a few public appearances. And though she makes her appearance, she never really makes her appearance in shows, and social media to hear about how she's doing. So, here we have brought all the things that you should know about her.
Net Worth
Alizeh's mother, Geena Davis is a famous actress who is one of the leading ladies of the 90s and the 00s and has starred in numerous hit films and series. And she is estimated to have a net worth of over $30 million.
Moreover, as per sources, she reportedly made around $200k per episode of her show, The Geena Davis Show. Further, she also received an enormous amount of $7 million from her hit movie, Cutthroat Island (1995)and $2.5 million from А Lеаguе оf Тhеіr Оwn (1992).
Moreover, her father, Reza Jarray, is an esteemed surgeon who works at UCLA Health. And he has an estimated net worth of over $1 million. So Alizeh must be having no trouble living a lavish life.
Early Life And Education
Alizeh Keshvar Davis Jarrahy is an American personality born in Los Angeles, California. She is the first child born to the actress, Geena Davis, and her fourth husband, Reza Jarrahy born on April 10, 2002. Moreover, she has Iranian descent.
Alizeh's mother, Geena, had Alizeh when she was at the age of 46. While everybody knows her mother is an actor and model, her father, Reza is the Clinical Professor of Surgery, Neurosurgery, and Pediatrics,
Regarding Alizeh's education, she went to The Archer School For Girls for high school. She joined the institution in 2014 and graduated in 2020. After graduation, she joined the University of Southern California, the same year.
And now, she is a dean's scholar at the university and is pursuing a bachelor of science degree in the music industry. She is also expected to have graduated from the university by 2024.
Her Parents Divorced After 17 Years Of Marriage
You all must know that Alizeh's parents, Geena Davis and Reza Jarrahy are already separated, right? Alizeh's parents got married on September 1, 2001, after having dated for three years. However, the news that her father filed for divorce from her mother came which was pretty shocking to all.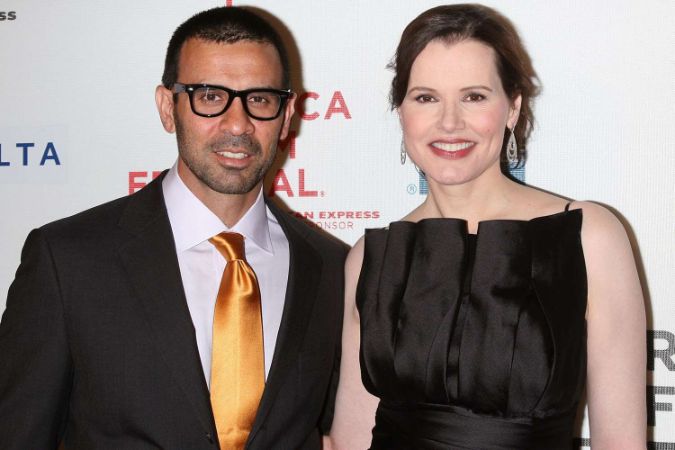 Back in May 2018, Alizeh's father, Reza filed for divorce from his wife, Geena after 17 years of their marriage. As the reason for the divorce, he cited "irreconcilable differences". Moreover, he also selected Nov 15, 2017, for their separation.
However, the divorce wasn't finalized until three years later. Moreover, the reason it took them so long to finalize their divorce was that the couple was never legally married.
Siblings
Alizeh Keshvar Davis Jarrahy has two brothers named Kalis Steven Jarrahy and Kian William. Moreover, they are fraternal twins born on May 6, 2004. As Alizeh's mother had them at an older age, she revealed that she was overwhelmed.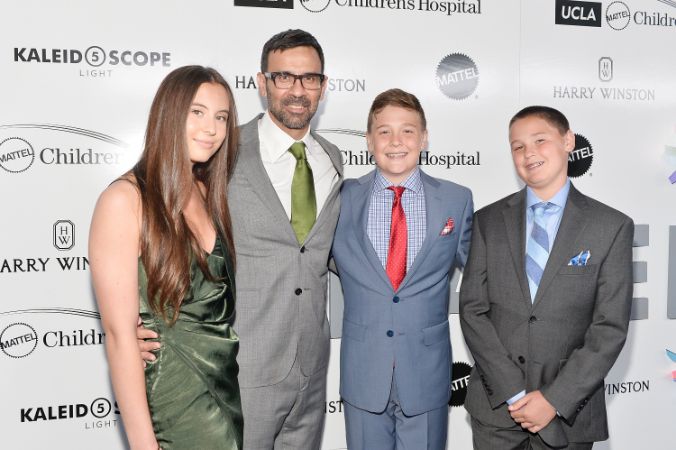 She also said that she was worried if she could love her sons as much as she loves Alizeh. She said:
"My daughter was two when they were born, so that meant three kids under the age of three at home. And I was worried because part of me thought, 'am I going to be able to love boys as much as I love my little girl?' Of course, I do, and it's been really wonderful. But it was overwhelming,"
However, as soon as she welcome her sons, she became the best mother she could be to her children.
Is She On A Relationship?
According to sources, Alizeh is currently single and not seeing anyone as a romantic interest. However, the information is unverified and baseless.
Since Alizhe barely makes any public appearances and even barely makes any public comments or statements, all sources suggest that she is single since she has never mentioned her love life and romantic interest.
But it's fairly known that she likes to stay away from the media, so she simply might not be wanting to get the media's attention from her being in a relationship.
Alizeh Is Getting Started For Her Career In The Entertainment Industry
Geena Davis' daughter, Alizeh Keshvar Davis Jarrahy stepped into the world of entertainment when she just got into college. She started as an intern with the artist, Dontae Winslow, back in Jan 2021.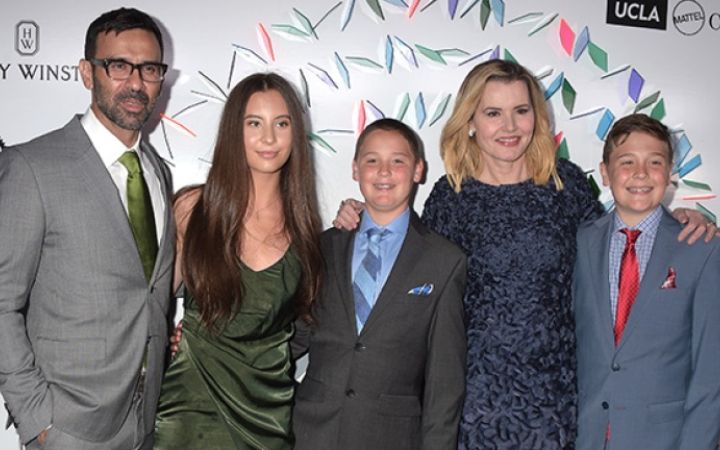 After 5 months of working with the artist, she then joined Live Out L!ve, as Social Media Intern on May 2021 and started to create social media posts surrounding live entertainment and diversity. However, she left the internship after just four months.
And along with all that, she was also doing an internship at MPATH MUSIC. She started the internship in March 2021 as a production intern. Then, in May, she became a supervisory intern. However, after doing an internship with the company for over a year for the company, she left in April 2022.
And right after she left, Alizeh finally joined Goldenvoice as a Box Office Attendant and she is still serving the company. However, she is working as a part-timer for the company.
Height & Weight
The beautiful daughter of Geena Davis, Alizeh stands at an average height of 5ft 5 inches. She is a lady with a pretty small body frame just like her mother. Moreover, she is reported to weigh around 52 kg.
She is a dark-haired girl with dark brown eyes. Alizeh is the daughter of graceful beauty, Geena Davis. So of course she is as pretty as her mother. She also has a pretty figure like her mother.
Is Aleziah Available On Social Media?
Unfortunately, it seems that Alizeh isn't available on any sort of social media. Though she might have made a few red-carpet appearances along with her mother, she hasn't made any appearances on social media.
And though her mother, Geena is active on social media, she uses it for her institute which is a non-profit organization that focuses on the improvement of global media, and not on her family life. And so, Alizeh barely has any social media presence.
Follow Glamour Path to find more interesting articles on celebrity biographies, relationships, and riches.
-->