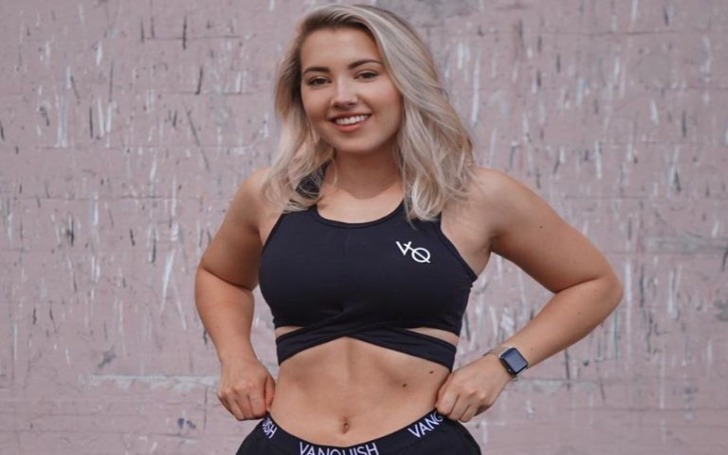 The Instagram fitness model and professional trainer, 23 years old Alice Klomp a beautiful young entrepreneur, a YouTuber, and what not?
The 5ft 9inches (176cm) tall model has amassed 1.6million followers on her Instagram(@pineaaplebrat).
Alice Rebecca Klomp was born in the United States on January 22, 1988. She weighs 64Kg(142lbs).
How did Alice start her career?
Klomp studied advertising and graphic designing at Michigan State University. She began her career on Instagram by posting as a fitness model and now trains her audience as well through her Instagram and YouTube.
She herself has put in lots of work for the growth which she has right now.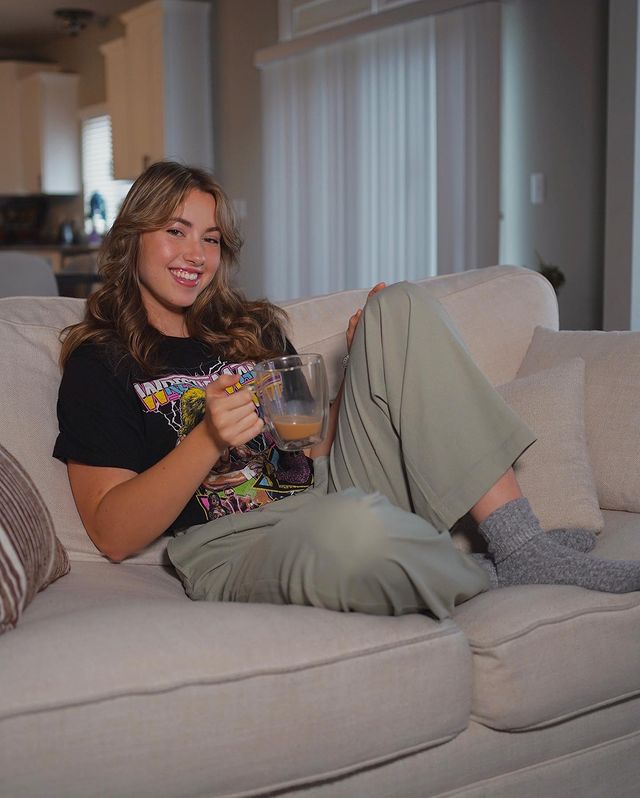 How much does the model earn?
The winner of the Women's Best Athlete probably earns a lot with no doubt. As of the year 2021, the model is worth $1million.
Her earnings come from Instagram, youtube and she also has her own fitness training app, "PineappleBrat" which is available on the apple app store and playstore.
Her YouTube channel has already gained 61.6K subscribers with just 21 videos on the channel from which she earns a hefty amount of money.
Alice Klomp and Alex Bozinovski
Alex Bozinovski is Alice Klomp's current boyfriend. The couple has been dating for four years now. They have been dating since July 2017. The interesting fact about the couple is that both of them attended the same university, "Michigan State University".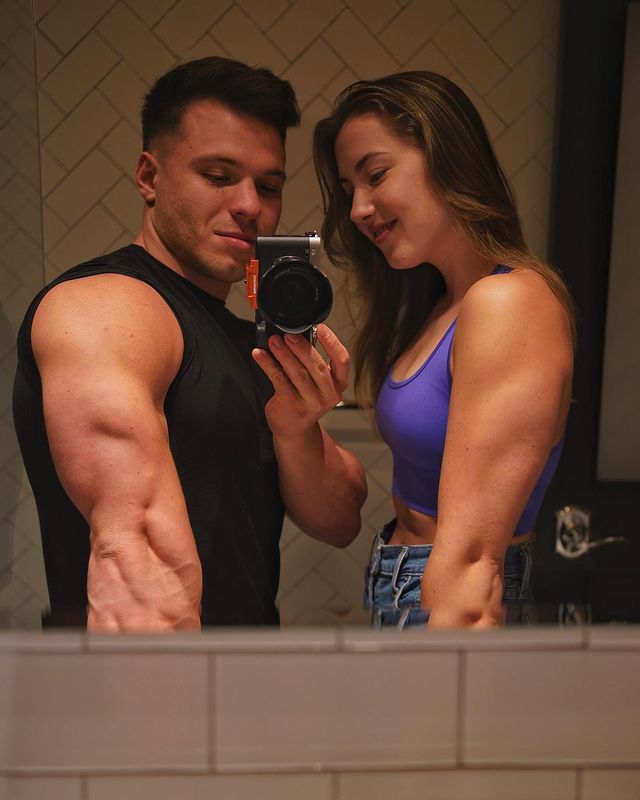 Just when we know that both of them attended the same college the other fact is that both of them are fellow bodybuilders as well.
The couple is happy about their relationship and shows off each other through their Instagram post timely.
Klomp's Fitness
The Instagram fitness model Alice Klomp's daily life is quite healthy from any other average person. The model hits the gym on daily basis with lots of exercise and a well-managed healthy diet.
Because getting a body like hers is not a one-night kind of thing, it comes with months or even years of work.
Workout Guide
The beautiful model has her own workout guide which is publicly posted on the web for everyone to see it. The workout guide consists of all sorts of things from diet to exercise.
The workout contains the following things which you can get easy access through the web.
Foreword
Anatomy
Cardio
Nutrition
Calories
Mental Health
Building Healthy Habits
Body Positivity
Debunking Myths
Workout
Alice Klomp's MYPROTIEN
The fitness idle has put her hand-picked fitness accessories and gym proteins for fans collaborating with famous fitness accessories supplier, MYPROTEIN.
Whereabouts of Klomp's parents
Alice is a popular public figure on the web but has not frequently talked about her parents or any of her family members. She says that she likes to keep things about her family private.
We will post about her family as soon as we have any information about her family members.
Follow Glamour path for more content like this.
-->