Facts About Alexis Skyy - LAHH Star and Fetty Wap's Baby Mama
Published Mon Oct 28 2019 By DGM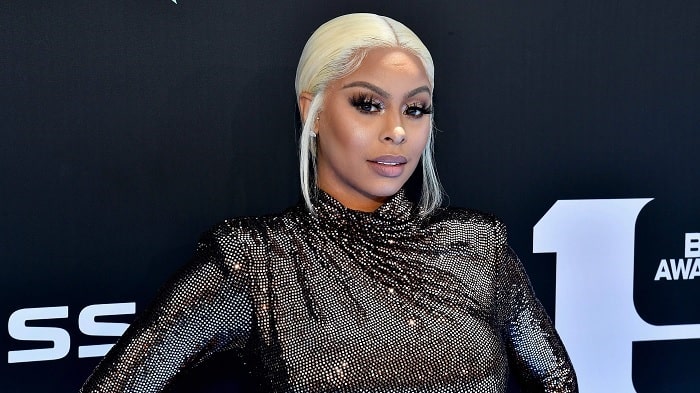 Alexis Skyy Mcfarland is a famous American reality television actress most famous for starring in the VH1 shows 'Love & Hip Hop: New York (LHHNY)' and 'Love & Hip Hop: Hollywood (LHHH)'. She is also recognized as the baby mamma of the eminent rapper and singer, Fetty Wap.
Skyy was born on the 14th of July, 1994 in Long Island City, New York, of the United States. Here are some facts about her:
Ex-Boyfriend - Fetty Wap
Alexis Skyy was in a relationship with the famous rapper, Fetty Wap from 2015 to 2018. They started dating in 2015 while the rapper was still in a relationship with other woman. Despite the fact, the couple had some real chemistry between them. They gave birth to their daughter in 2018 from their relationship.
But it was hard for them to maintain their relationship because of Fetty's relationship with Lezhae Zeona.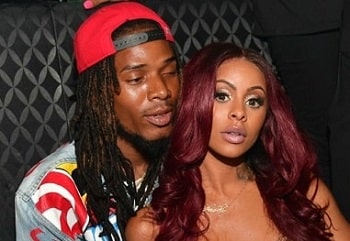 Daughter - Alaiya Grace
As we mentioned earlier, the 25 years old model has given birth to daughter Alaiya Grace back on January 4, 2018. The one year old child is currently living a lavish life with her mamma.
One of the Six Baby Mammas of Fetty Wap
Alexis Skyy is one of the six baby mammas of Fetty Wap. Yes, she is the mother of the rapper's sixth child.
Fetty's other kids include daughter Zaviera Maxwell and Zyheir Maxwell from Lezhae Zeona. Not only that, Aydin Maxwell from Ariel Reese, Khari Barbie Maxwell from Masika Kalysha, Amani Lauren from Elaynna and Lauren Maxwell from Turquoise Miami are also Wap's children.
Gave Birth to Daughter Prematurely
Most of you may know it or not but the sexy model actually delivered her daughter prematurely. Yes, the delivery date was expected to be somewhere in April but due to pregnancy complications, she was delivered prematurely in January.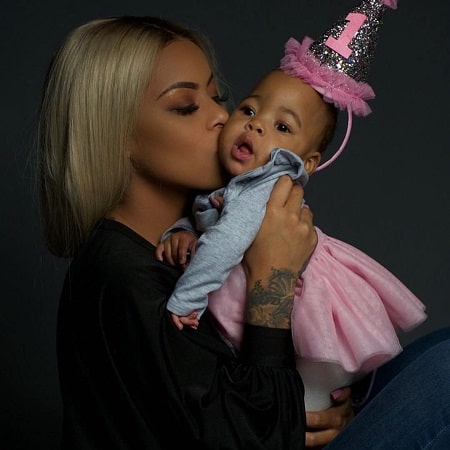 Daughter Had to Undergo Brain Surgery Last January
Last January, Alexis Skyy's daughter had to undergo an emergency brain surgery after she started vomiting excessively while in a flight from Atlanta to New York. The child was immediately rushed to hospital and the surgery was done. As her little princess was born prematurely, she had been facing some issues regarding her brain due to which she had already had three brain surgeries by the time she reached one year old.
Made Instagram Accounts for Baby Alaiya
The wonderful mamma has created not one but two Instagram accounts for her daughter. The accounts go by the names @alaiyagrace_ and @alaiyamaxwell where the first account has gained a total of 52.5k followers whereas the latter account has 2,442 followers.
Entered LHHH to Seek Revenge From Masika Kalysha
When Alexis entered the 4th season of the 'Love & Hip Hop: Hollywood (LHHH)', she stated that she came to the show to seek revenge from another star of the show, Masika Kalysha. To clarify, Masika claimed that she was the main chick when he was still seeing and dating Skyy. Hence, it is the main behind her entering the show.
Rumors of Fetty Not Being the Real Dad of Alexis's Baby
Rumors once spread that the 'Trap Queen' rapper wasn't the actual daddy of Alexis' daughter. It is because he, himself stated that he wasn't the real father of the child. Yes, it made a lot of speculations and confusions because it was the rapper who announced that he was going to have his sixth child from Skyy. As of now, almost everyone believe that Wap is indeed the father of baby Alaiya.
$100,000 Maserati Car Was Stolen
Last month, when the gorgeous model was in driving in Atlanta with her friend, Sabrina Peterson, their car was stolen. The incident took place when they stooped in the middle of their quick trip in order to fill up the tires of their car.
While Alexis was the first one to get out from the car to do the thing, her friend also eventually got out to assist her. And as both of them were out of the vehicle, a random person entered the $100,000 worth Maserati car and ran away. The reality star was really shocked by the incident and she request the Atlanta police to provide more security.
Instagram Star
Skyy is an Instagram star and fashion sensation for her fans as she uploads pictures and videos on the platform on a regular basis. Her Instagram account which goes by the name @alexiskyy_ has achieved a huge number of 3.2 million followers with 54 posts till date.
Check out Glamour Path for more interesting facts about Love & Hip Hop Celebrities.
-->