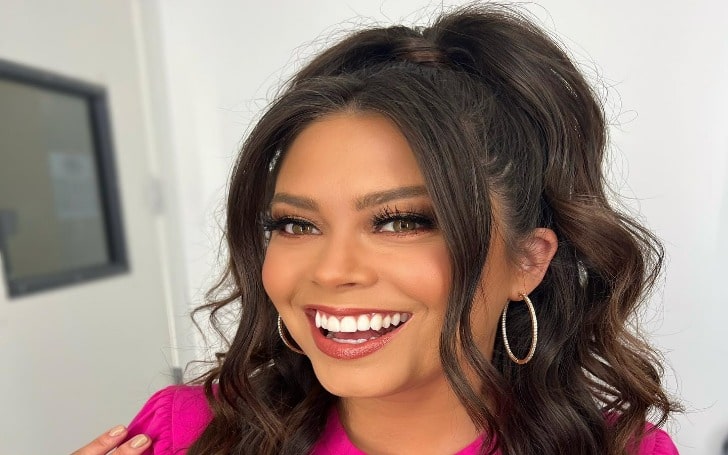 Alex Curry is an American journalist famed for anchoring FOX Bet Live on FS1, as well as co-hosting other FS1 studio shows such as UNDISPUTED and The HERD. She has reported on a wide range of sports including baseball, hockey, volleyball, eSports, and action sports all over the world.
Curry has covered high school football and the U.S. national soccer teams for FOX. She was a part of the U.S. Women's National Team for the 2019 FIFA Women's World Cup France coverage, which earned her and FOX Sports a Webby Award.
Early Life
Alex Curry was born on May 27, 1987, in Manhattan Beach, California, USA. Her father, Tim Curry, owns a natural energy drink manufacturing company, and her mother, Peggy Curry, founded the Growing Great non-profit organization. Her family also includes three younger siblings whose names are not disclosed on the internet.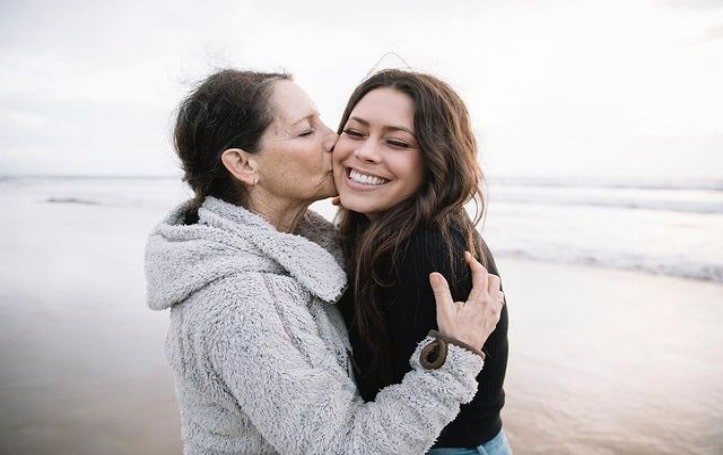 Her mum and dad were stern with their girls and limited their daily television viewing time. Ironically, viewing Brooke Burke host "Wild" on E! influenced her decision to seek a profession in media.
Education
Curry has been involved in sports since she was a young girl. She started playing soccer in elementary school and instantly fell in love with it; she kept on playing it when she entered Mira Costa High School and was also involved in other games and events. Likewise, she was starting to learn about acting and began starring in all of the school plays in the hopes of one day breaking into the movie business - she even got the opportunity to feature in TV shows such as "Seventh Heaven" and "Still Standing."
The lady attended San Diego State University and graduated with a BA in Journalism and Media Studies and a Minor in Marketing. She played soccer at college and earned a NISRA championship with the club in 2006. She was also the Kappa Alpha Theta sorority's recruitment chair. Her undergraduate days were jam-packed, as she shuttled between Los Angeles and SDSU to balance her growing sports journalist job and her schoolwork. She returned home after graduation to train in Marki Costello's hosting academy.
Marriage
Alex Curry, a well-known sports journalist, is romantically involved. She is currently enjoying a happily married life with her husband, guitarist and singer Jeff Nisen. The story began at one of his gigs in a neighborhood pub in Los Angeles and maintained their relationship life private for a long time before making it public and tying the knot on July 2, 2016, in a ceremony in Manhattan Beach, California. The ceremony was small and compact, with only their nearest relatives and friends attending. They celebrated their honeymoon in Ibiza, Spain, in a gorgeous area.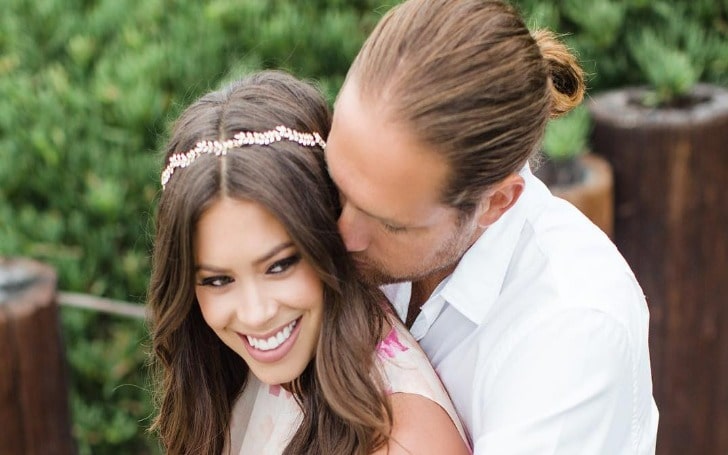 The husband and wife have been living a happily married life since their wedding. Furthermore, the couple appears at various gatherings on a regular basis. Notwithstanding their hectic work schedules, the pair is able to sustain their romance. Despite being together for several years, they have no children since they are both more focused on their work. She currently resides in Southern California with her husband Jeff and their two dogs, Ozzy and Penny Lane.
Career
Curry's professional debut while she was still in university. In her freshman year, she worked as a production assistant for Fuel TV and Joel Lewis Production Company. After college, she served as a bartender and held a few charity events to establish her résumé. She encountered the Fox Sports Producer who would revolutionize her life while bartending at Manhattan Beach's famed sports bar, Baja Sharkeez. At that time, she also met her current manager, Peter Gallagher, who swiftly approved her for multiple employment at ICM.
Gallagher stated of Curry's talent, "she is just herself, and it comes over on camera." Her motivation does not stem from a lack of self-esteem or a desire for attention; she actually enjoys meeting new people and hearing their tales." In 2010, Alex obtained a position as a production assistant on the late-night show "Last Call With Carson Daly," and two years later, she had previously worked as a talent manager for ESPN's "X Games" and as a presenter on "E! News Now" and "Fuel TV Downloads."
In 2011, she dedicated the summer in China for Fox College Sports, covering the World University Games. Nonetheless, her breakthrough year was 2012, when she signed a deal with NBC that required her to travel around the world to broadcast the action sports show "Red Bull Trademark League" and the "Pro Beach Volleyball" program on Nbcsports.com. Meanwhile, in 2012, she anchored the Big Ten Network's university sports tour, "Tailgate 48," and worked as a sideline reporter for the CIF-SS football match of the week on FS1 and Fox Sports West.
Alex Curry entered FOX Sports West in 2012 to anchor the Friday shows "Angels Weekly" and "Kings Weekly" after a succession of freelancing agreements with FOX. 2 years later, she picked on additional responsibilities as the journalist for the Angels and Kings telecasts, as well as leading the broadcast crew to cover the "King's 2014 Stanley Cup Championship." She has now received three Telly Awards for her contributions to the weekly Angels and Kings broadcasts. She was also a co-host on the USA Network's "American Ninja Warrior: Ninja vs. Ninja."
Alex began covering the men's and women's national soccer teams, as well as college football, for Fox in 2018. She is also a frequent guest host on "Skip and Shannon: Undisputed." Alex's abilities as a great communicator both on and off the set flow automatically to her. 'I enjoy performing, I love chatting,' she remarked in an interview with The Daily Aztec. I can think about what I want to say and then speak it.' She recommends people who wish to be TV hosts to put in a lot of practice time.
Net Worth
Alex Curry makes millions as one of the most prominent Fox Sports reporters. Her net worth is reported to be $1 million as of 2022. She makes an average income of roughly 62k-67k while serving for Fox Sports.
Curry also serves as the host of Fuel TV Download and appears as a field PA in Carson Daly's The Last Call. Her career was further emphasized when she hosted Tailgate 48 on the Big 10 Network, where she earned a good living.
Social Media
Alex, a perpetual optimist, glows on media platforms as a cheerful spot for supporters. Her fans trust and rely on her for everyday encouragement and support. She is quite active on various popular social media networks in order to keep her fans up to date on the most recent sports news. She created her Twitter profile in April 2010 and has almost 80k followers and has tweeted over 13.5k times.
This diva is more well-known on Instagram, where she has almost 130 followers and has posted over 3600 photos. She also has a Facebook page, which now has approximately 10k followers. Alex also has her own blog, alexcurry.com, where you can view her profile, view her movies and galleries, and reach her with any concerns or recommendations.
Want more updates? Then keep following our page Glamour Path.
-->