Know Alecia Yelich - Milwaukee Brewers Outfielder Christian Yelich's Mother
Published Wed Apr 01 2020 By aisha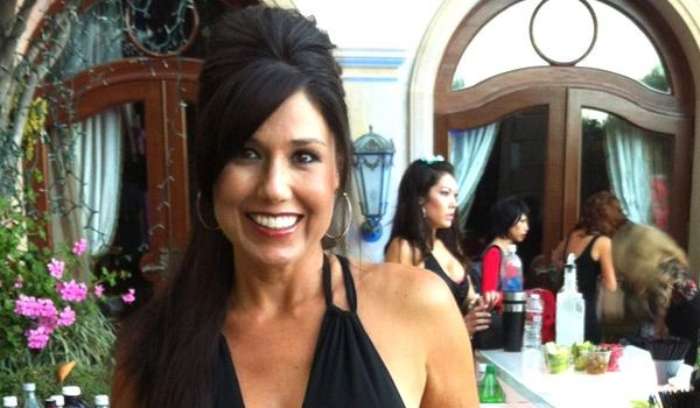 Alecia Yelich is the mother of Christian Yelich, a baseball outfielder. She is the mother of three sons, and all her children are now super successful in their respective career fields. It takes a lot to support a family as a retail store worker, but this brave mother gave her 100% and now we can see the results, all her children are at the highest picks of their success.
Currently, Yelich works as a board member of Connecting a Caring Community. Let's find some more facts about Alecia Yelich:
What Is Her Net Worth?
Yelich has an estimated net worth of $300 thousand but her real asset are her three millionaire sons.
Career- The Martin | Yelich Team
Yelich had a hobby of interior designing, and landscaping her house which she later turned into her career. She has combined her interest and hobby which made her an experienced and skilled realtor. Now she creates a magazine-quality landscape from scratch with her partner Lisa Martin.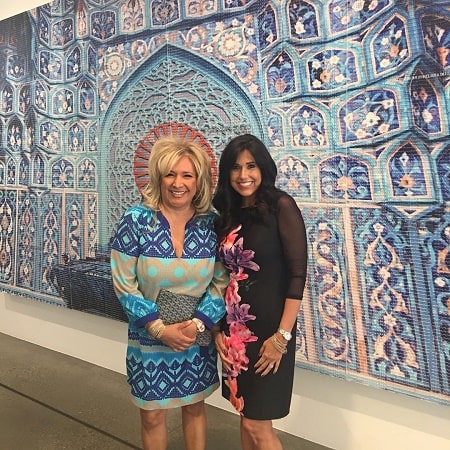 The two partners also have an official website where they provide all the facilities to buy, sell, and rental options.
Board Member Of Connecting & Caring Community
Yelich is a warm hearted lady and chairs "Connecting & Caring Community" as one of its board members. Her organization, Connecting & Caring Community is a non-profit, fund-raising organization named located in Calabasas, L.A, California.
The organization encourages, supports the children and families in need of medical, financial and/or emotional support by creating a cultural environment.
Blessed With Three Sons
As we talked earlier, she has three handsome sons. The designer and former retailer Yelich has three talented sons Christian Yelich, Collin Yelich, and Cameron Yelich.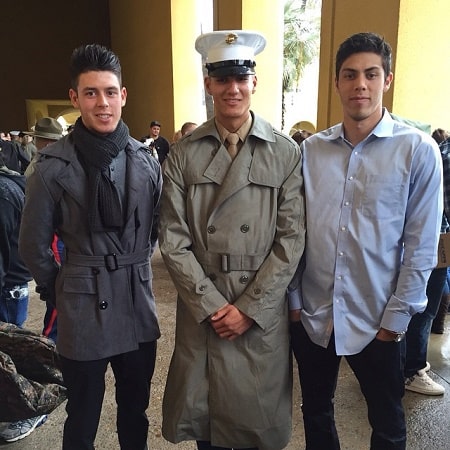 Christian is an American professional baseball outfielder for the Milwaukee Brewers. He also played for the Miami Marlins and went to Westlake High School. Christian is active on Instagram under the username "christianyelich" with over 617k followers.
Likewise, her second son Collin was also an ex-professional baseball player who had played for the Atlanta Braves and Miami Marlins. He is also active on Insta with the username "cyelich" and has 4,749 followers.
Cameron is the youngest of Alecia's three sons and he is in the Military. All family members are very proud of their youngest child as he chose to serve the nation. They often wish Cameron on the 4th of July and Veterans Day while posting their picture and saying how proud they are. He is also active on Gram by the username "camyeli" with over 8,449 followers but his account is private.
Loves Her Dog
Yelich has pet a dog named Cooper and she is known to treat her dog like a family member. Just like her sons, she has given Cooper her last name Yelich.
As she treats her pet like her son, she takes Cooper wherever she goes even to her work or on a flight. Believe us, the dog has been to various sporting events and has been the highlight of his brother's wins, meaning Cooper is with Yelich, almost all the time.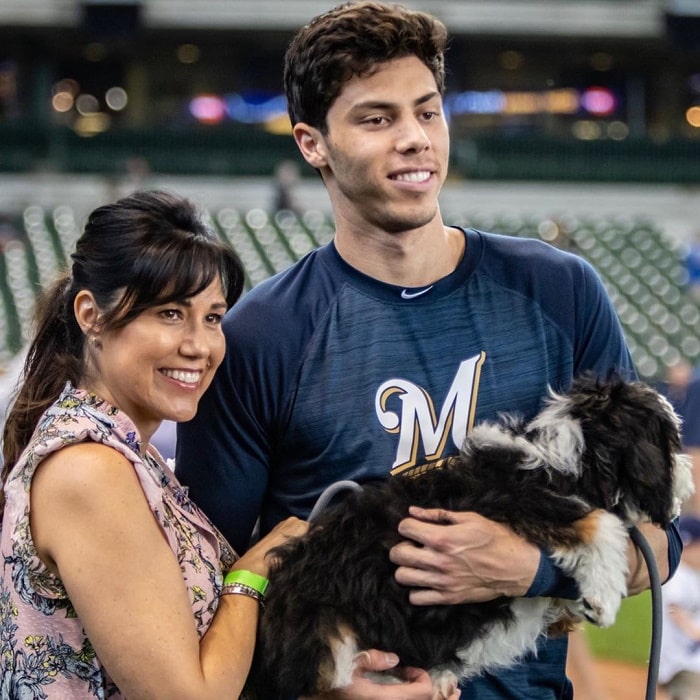 Social Media Presence
Just like her sons, Yelich is also active on Instagram. She has over 3,825 followers and has the username "aleciayelich". Yelich mostly posts pictures of her sons and her dog Cooper in her Gram.
Visit the Glamour path for the latest celebrity information.
-->