About Alecia (Mixi) Demner - Guitarist and Lead Singer of "Stitched Up Heart"
Published Wed Dec 16 2020 By Aashika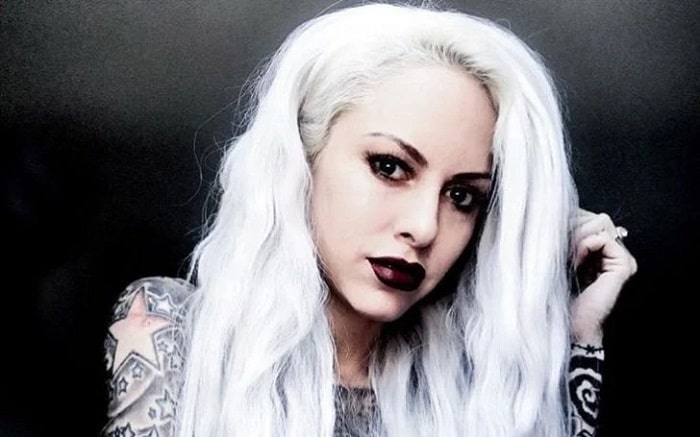 Alecia Demner is an American Gothic hard rock guitarist. She has got huge popularity as a metal vocalist for Stitched Up Heart band. In her profession, fan followers hugely call her 'Mixi'.
Demner came into this world on 30 May 1983, in the United States of America. She belongs from a religious family background who are basically from the Orlando suburbs of Florida. She grew up with her younger brother.
Let's find some amazing facts about Demner:
Net Worth of $1 Million
Alecia Demner has an estimated net worth of $1 million. She has accumulated this huge amount as a successful guitarist and singer.
When she was just fifteen years learned to play guitar and likewise, she joined the band 'Anti Product'. Being a popular member of the band she has been part of concerts.
Her other source of income is also a clothing enterprise.
Had a Relationship
The beautiful Demner is currently single and had been in a relationship previously. As she has not disclosed her lover's information, she was in a romantic relationship with a mysterious guy.
She even moved to Los Angeles to stay with her ex-boyfriend. After sometimes they got apart from their relationship, although the reason behind their breakup is under a curtain.
Founder of "Stitched Up Heart"
Talented Singer Demner is the founder of the rock band "Stitched Up Heart" in 2010. She is a lead vocalist and guitarist in the band. Other members of the band are James Decker as a drummer, Merritt Goodwin as lead guitarist, and Randy Mathias as bass guitarist.
The band has given outstanding performances in several cities and International projects. Some of the popular music videos such as 'Is This The Way You Get To Hell ?', 'Frankenstein', 'Grave', 'Monster', 'Lost', and many more.
Multiple Tattoos on Her Body
Apart from her rock music popularity, she is also known for her multiple tattoos on her body. She was just 16 when she got her first tattoo. She embraces star tattoos in astrology and has covered all of her body with several arts.
She has beautifully stated that "Our life is so minuscule we might as well go for everything we dream because if we fail it doesn't matter anyway".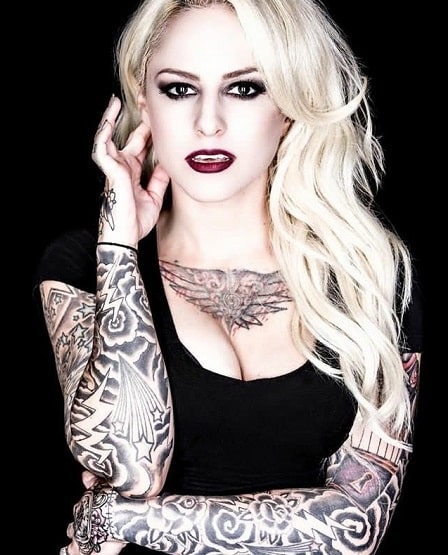 Bike Rider
Mixi is also very fascinated about riding a bike. She owns a Honda CBR 250r which cost around $5000. It has a black shiny color which looks absolutely sexy when she rides it.
Four Cat as a Pet
Hard rock singer is obsessed with cats. She has four lovely cats one is a Russian Blue named Java with green eyes. The second, third, and fourth cat breed exotic shorthair Spice, Chai, and Java respectively. She uploads the picture of her on her Instagram account.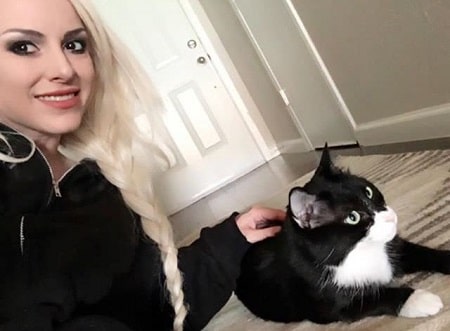 Changes Hair Color Frequently
Demner is a very stylish personality as seen in her different concerts and social media accounts. She has colored hair sometimes with green, purple, white, pink, and blue. She has carried it so well and shoots with a personality that makes it outstanding.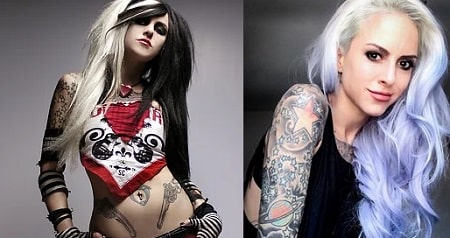 Social Media
As for social media, Alecia Demner is active on social sites. She has over 68.7k followers on Instagram and 119.4k followers on Twitter.
Visit Glamour Path for more facts about celebrities.
-->