Facts About Art Dealer Alec Wildenstein - Late Billionaire Businessman
Published Tue Sep 03 2019 By Akki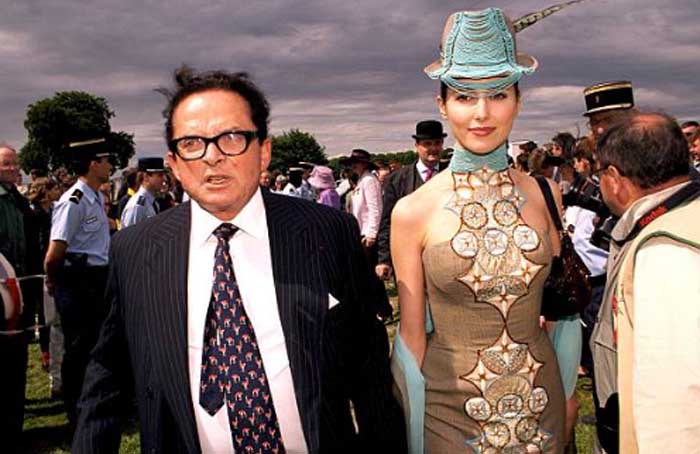 Alec Wilderstein was an American billionaire businessman, racehorse owner and breeder, and art dealer. He is very famous for one of the wealthiest divorce settlement in history.
Alec was born on August 5, 1940, in Marseille, Bouches-du-Rhone, France. He was the son of Daniel Wildenstein and Martine Kapferrer. He was raised in New York City along with his sibling, where his family had an art gallery.
Here are 10 facts about Alec Wilderstein life;
Cause of Death
Alec Wildenstein died at the age of 67 on February 18, 2008, in Paris, France. He passed away fighting with prostate cancer, cancer-related to men's sexual organs.
Net Worth Before Passing Away
Wildenstein was one of the wealthiest businessmen on the planet holding $10 billion net worth before his death. His massive amount of fortune was inherited from his father, Daniel Wildenstein after his death in 2001.
Alec's earning as an art dealer, racehorse owner, and breeder also contributed to his net worth.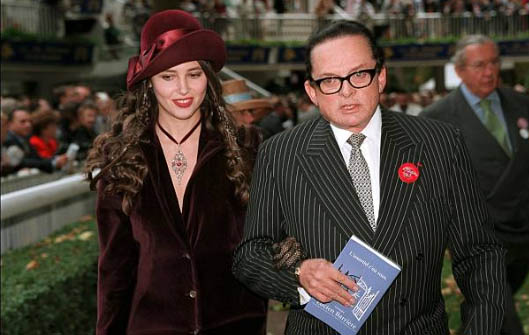 Widow - Liouba Stoupakova
Alec Wildenstein was married twice, where Liouba Stoupakova was his second wife. She served him in his death along with his children and other family members.
The couple got engaged after divorce with his first wife, where the lovebird married in 2000.
The duo had a beautiful memorial moment throughout their marriage until the death of Alec Wildenstein in 2008. Liouba Stoupakova is a Russian actress and model, who is best known for her role in movie; Elle fait fondre la glace (2004).
Past Relationship and Dating Affairs
Wildenstein was once married to Jocelyn Wildenstein, and shared two children together. The couple was introduced in Africa through mutual friend Saudi arms dealer Adnan Khashoggi.
The duo was involved with other people at their first met, where Alec was dating Maria Kimberly and Jocelyn with Sergio Gobbi.

The lovebirds start to date after both broke up and got married on April 30, 1978. The pair got divorced after a couple of years together in 1999, which gained national coverage being one of the highest-paid divorce settlement.
Two Children
Alec Wildenstein and his ex-wife Jocelyn Perisset have two children; a son Alec Wildenstein, Jr. and a daughter Diane Wildenstein.
The couple built a lavish mansion worth $3 million at 'Ol Jogi,' for their daughter Diane on 17th birthday.
Sibling - Guy Wildenstein
Alec Wildenstein has one sibling; a younger brother Guy Wildenstein, born on 19th December 1945 in New York City, USA. He is a French businessman, art dealer, and racehorse breeder. He is a family man, who lives in New York with sweetheart Kristina Hansson and 4 children.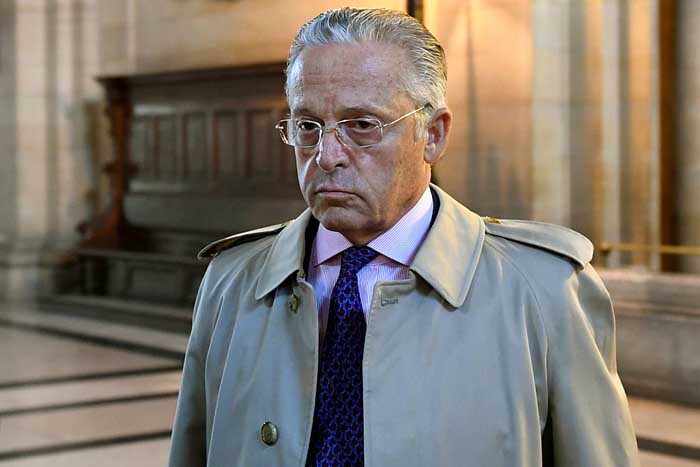 The Most Expensive Divorce Settlements
Alec Wildenstein and Jocelyn Perisset have one of the highest-paid divorce settlements in history. The former couple was headlines of news in 1999 at the time of their divorce.
The divorce settlement was messy, where the judge even had death threats. Alec paid over $2.5 billion along with $100 million annually for 13 years as an alimony payment to Jocelyn. .
Spent $1 Million per Month
Wildenstein and his ex wife Jocelyn Perisset used to spend over million per month. The money wasn't much concern to former lovebird being a multi-billionaire.
According to the Vanity Fair, the ex-couple used to spend more than $550,000 on foods living in lavish hotels in New York.
Horse Racer
Wildenstein was an Avid horse racer, who was racehorse owner, and breeder. He raced a number of successful horses and won the European Champion Stayer in 2004 and 2005.
Education - Alma Mater
Alec Wildenstein and his brother was home schooled by his father, Daniel Wildenstein. Daniel didn't think that university education was need for his sons to run a family business.
Visit Glamour Path for more Celebrities News Update.
-->