Meet Alan Osmond's All Eight Sons With His Wife Suzanne Pinegar Osmond
Published Mon Sep 02 2019 By DGM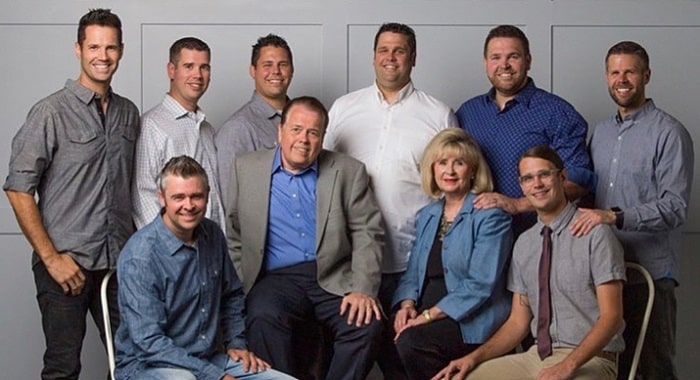 The famous music video director and a member of the sibling musical band 'The Osmonds' Alan Osmond is a lovely father of eight children with his wife Suzanne Pinegar Osmond.
All eight of the children that Alan shares with Suzanne are sons. They are mentioned as follows:
Michael Alan Osmond - Eldest Son
Born as the eldest son of Alan and Suzzane, Michael was born on the 4th of November, 1975. He is named after his musician dad as his dad middle name (Alan) is the first name of his father. He is quite a lucky person to carry his father's name by every means.
Michael is married to his wife Rebekah (Beka) since 1997 and is living a very happy family life.
Nathan George Osmond - Second Son
Nathan is the second son of the Jimmy Osmond's elder brother born on 14 February, 1977. He was named after his legendary grandfather because his mid name George is his granddad's name (George Osmond).
The 42 years old keynote speaker was born on the day of Valentines which is often called 'Valentine's Day' which probably indicates that he is somehow prone to love.
Maybe because of this, he is truly and deeply in love with his wife Sarah Eileen Reynolds. The couple married back in 2002 and are together since parenting four sons; Zachary, Samuel, Corbin, and Beckham from their marirage.
George has an Instagram account where regularly keeps uploading pictures and videos with his kids and wife. He has 7,963 followers along with 1,487 posts till date on his Instagram.
Douglas Kenneth Osmond - Third Son
Alan's third son, Douglas Kenneth Osmond was born on the 3rd of March, 1978. He is currently married to the love of his wife Tiffany Shelle Moore since 2000 and the couple is living a peaceful lovely married life. Unlike his brothers, he is not present on any social media platforms.
David Levi Osmond - Fourth Son
David Levi Osmond is the fourth son of Alan and the nephew of Marie Osmond born on the 21st of August, 1979. He holds an estimated net worth of $500,000 from his successful career as a musician and voice actor for movies.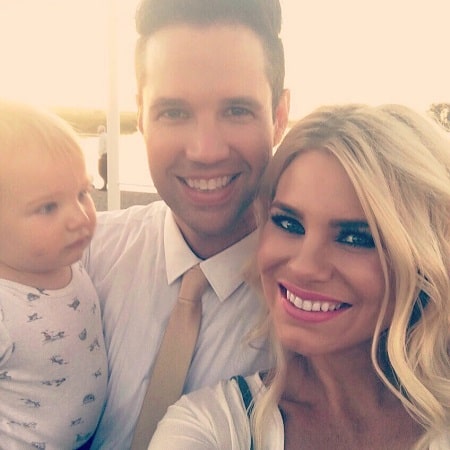 Levi has been married to his lovely wife Valerie McClain since 2007 and parents two daughters; Saffron Osmond and Azalea Osmond and Saffron Osmond and son Everest Osmond from their 12 years of marriage.
The 40 years old Osmond is quite active on his Instagram account which goes by the name @davidosmond and has 8,295 followers till date. He has posted 688 posts most of which are related to his profession and some are with his family.
Scott Merrill Osmond - Fifth Son
The fifth son of Suzanne and Alan, Scott was born on 22 September, 1981 as the elder brother of three and younger brother of four. He is named after his uncle Merrill Osmond as he carries Merrill as his middle name. He is blessed to have the privilege of carrying his father's and uncle's name at once.
The 38 years old Merrill has been married to Annie Lloyd since 2004. Though he has an Instagram account, he has set it as private and remains a bit secretive about his life.
Jonathan Pinegar Osmond - Sixth Son
Jonathan is the sixth son of Alan born on 8 August, 1983 and is often known by his nickname Jon. He holds his mamma's surname Pinegar as his mid name and is just lucky as his brother Alan. He is also bit of secretive person because he doesn't have any accounts on social media platforms.
As of 2019, Pinegar is married to his longtime girlfriend Laura Veach since in the year 2004 when his elder brother, Scott married Annie.
Alexandar Thomas Osmond - Seventh Son
Born as the seventh son of legendary musician Alan, Alexandar Thomas was born on the 8th of April, 1988. He married Jessica Martin in 2011 and has been living a very happily married life since then. He doesn't have any social accounts so he is pretty difficult to have a glimpse of him.
Tyler James Osmond - Youngest Son
Tyler James is the eighth and seventh son of Osmond and Peniger born on the 6th of April, 1990. He has an Instagram account by the name @tylerosmond where has gained a total of 3,030 followers and posted 651 posts till date.
He is avid rock guitarist plus singer and has a band of his own with his fellow friends. He goes on gigs and performs live in different places in front of thousands of people. He very often uploads pictures with his brothers and family spending lovely time with one another.
Follow Glamour Path for latest celebrity updates.
-->