Meet Alaiya Grace - Alexis Skyy's Beautiful Daughter With Ex-Partner Fetty Wap
Published Thu Oct 24 2019 By DGM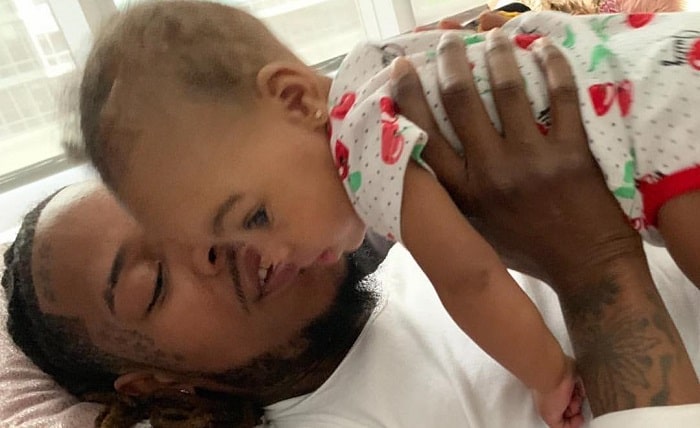 Alaiya Grace is a celebrity kid and the daughter of the popular American rapper and singer, Willie Junior Maxwell II aka Fetty Wap with his former partner, the 'Love & Hip Hop: New York (LHHNY)' star, Alexis Skyy. She was born on the 4th of January of 2018 in the United States.
The name 'Alaiya' is derived from Arabic origin which translates to 'sublime, happy and joyful'. Here are some facts about her:
How Much Are Her Parents Worth?
Alaiya's parents are very rich as both of them come from a very high earning professional background. Her father, Wap, holds an amazing net worth of $8 million from his musical career. In the same way, her mamma Alexis, who is a reality television star has an estimated fortune of $1.5 million.
Relationship Between Parents
Alaiya Grace's parents were together for a period of three years as they dated from 2015 to 2018. They lived a very happy life as a couple and even shared Alaiya as the symbol of their love. But as Fetty was having relationships with other women as well, the couple's relationship broke down and they separated back in 2018.
However, they have been raising their child coming together and Wap is providing his ex-partner the child support money to raise their daughter.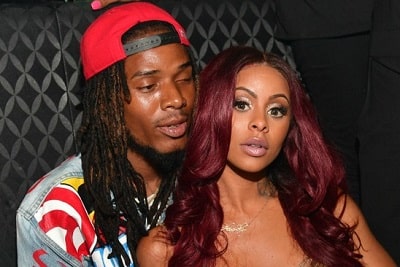 Six Half-Siblings
Alaiya has a total of six half-siblings from her father and his relationships with different women. Among her six siblings, five of them are elder than her where as the remaining one is younger than her. Aydin Maxwell is her elder brother born from Nicaraguan native and Fetty's longtime girlfriend, Ariel Reese.
Zaviera Maxwell is her elder sister from American model, Lezhae Zeona where as Amani Lauren Maxwell is her another elder half-sister from American businesswoman Elaynna.
Khari Barbie Maxwell is the elder half-sister of Alaiya born from her father's relationship with the reality television actress, Masika Kalysha. Furthermore, Lauren Maxwell is also her elder sister from Turquoise Miami. Zyheir Maxwell is the one and only younger sibling and brother of her from her dad and Lezhae.
Born Premature
A lot of you might not know that Alexis' daughter Alaiya Grace was born three months premature. Yes, her original date of birth was expected to be in the month of April. However, due to some complications at pregnancy, she was delivered at 6 months of pregnancy.
And due to premature birth, she was diagnosed with hydrocephalus, a kind of disease caused by the pressure on her head at the time of birth. As for now, she is doing great and is living a healthy life.
Underwent an Emergency Brain Surgery
It was back in January when the one year old kid had to undergo an emergency brain surgery. She became sick eventually happened after Alaiya started vomiting on a flight from Atlanta to New York. She was immediately rushed to the hospital afterwards which she had an emergency brain surgery.
Her mamma let her fans knew that her baby was doing fine and thanked for praying. By the time the little girl reached one, he had already been through three brain surgeries already.
Has Multiple Instagram Accounts Of Her Own
You'd surprise to know that the little princess of Fetty has her own Instagram account. In fact, she has two accounts by her name on Instagram which are created and managed by her mamma.
The account which goes by the name @alaiyagrace_ is her first account which has gained 52.5k followers. Plus, her second account, which goes by the name @alaiyamaxwell has 2,442 active followers. If you want to have glimpse at her pictures, you can surely follow her.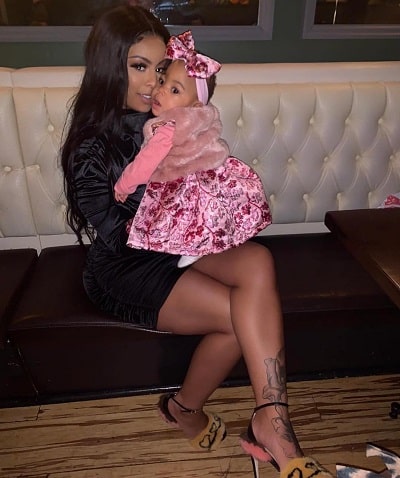 Follow Glamour Path for more latest updates about other celebrity babies.
-->