Meet Aja Metoyer – Damon Wayan Jr's Baby Mother and Actress
Published Sun Jun 30 2019 By DGM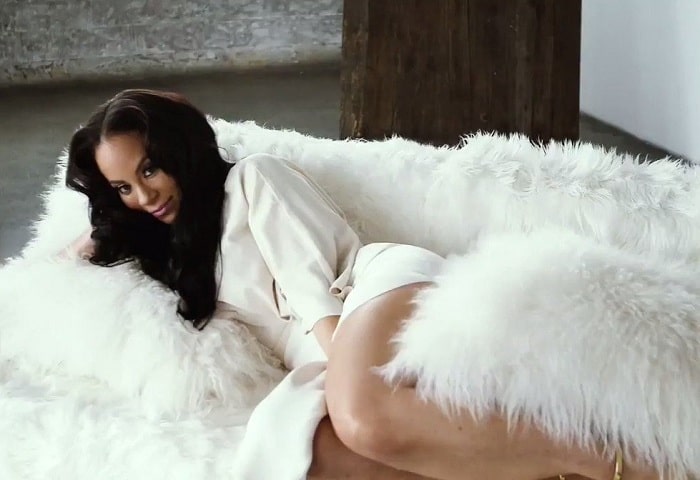 Aja Metoyer is the ex-girlfriend of the famous American actor, writer, and comedian Damon Wayan Jr. She shares two daughters with him who is currently married to Samara Saraiva.
Aja came to fame after she appeared in the VH1 TV series 'Basketball Wives' season 6 back in 2017. She was born on the 24th of July, 1983 and has a total of three kids from her previous relationships.
Net Worth
Dawan's Baby Mamma has a very impressive net worth of $400,000. She has achieved it from debuting as a TV personality in the season 6 of Basketball Wives. She earned an amount between $200,000 and $300,000 for the full season of the show though she isn't really a wife of a Basketball player.
Not to miss, she also receives a high amount of cash from her former boyfriend Dawan and Wade because she has kids with them and needs to rear them. So, her prominent ex-partners provide her very high amount as child support money. But the actor Wayan blames her of using the money only for her use and not for their children's education. If that is true, then she surely has even higher net worth.
Livishing a Lavish Life
We can say that Damon Wayan Jr.'s former girlfriend surely lives one heck of a lavish life. Wearing dresses and clothes worth thousands of dollars, she seems to be affording every bit of it. Now that makes us scratch our head thinking if Wayan's allege was true and she is spending the child support money on herself? That's a thing to be figured out but for now, what we know is she, without doubt, lives a very luxurious life.
Children
Aja has a total of three children in total with her previous relationships. As we all know, the 35 years old is the mother of Damon Wayan Jr.'s daughters Amara Wayans and Aniya Wayans. The couple had their children without even marrying each other and even separated later on.
Furthermore, Aja also has a son with the former NBA player, Dwayne Wade whose name is Xavier Zechariah Wade. Wade was also his longtime boyfriend as Damon with whom she has such a wonderful child.
Unsuccessful Relationships
The mother of three has really bad fate when it comes to being in relationships. First, she was in a relationship with Damon whom she dated for a very long time and even had two daughters with him. Unfortunately, the two of them broke up because Metoyer was actually cheating on Jr. with the former Miami Heats player, D. Wade.
Aja gave birth to Xavier while Wade was on a break from his then girlfriend and present wife, Gabrielle Union. But the relationship with the basketball player also didn't go well and hence, they ended up splitting.

Wayans on the other hand, raised questions on what the former 'Basketball Wives' star does with the money she gets as child support from him and D. Wade. He acclaimed that she spends all the money on herself and doesn't focus on his kids' education. He even alleged that Metoyer leaves the six years old (as of June 2019) on the hands of their teenager daughters. Therefore, he asked the court to grant the primary custody of his daughters to himself.
Physical Description of Aja Metoyer
Aja is a 5 feet 8 inches tall lady with sleek and beautiful body. The multi-racial Instagram star has gorgeous black eyes with black hair. Though she is in her mid 30s, she has been able to maintain her body like a young teenager.
Aja As a Reality TV Personality
Debuting into the reality television series from the popular series "Basketball Wives", Aja has proved to become successful in the field. She joined the cast of the series in the season 6 alongside the longtime cast members; Shaunie O'Neal and Evelyn Lozada.
The cast members of the show is paid an amount of 15k-20k dollars per episode which equals to around $180,000 to $340,000 for the full season. Hence, we assume that Aja also earned an amount somewhere in between the mentioned earnings.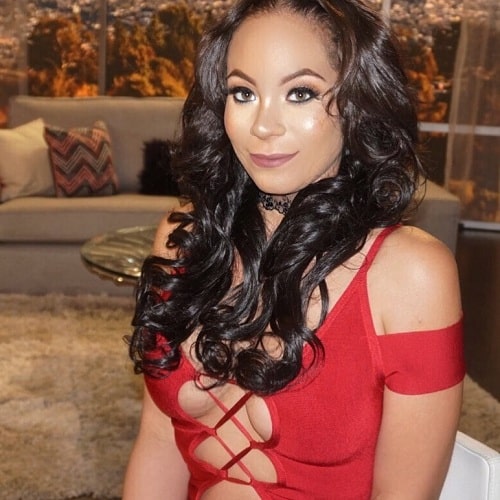 Instagram Star
The gorgeous Aja is also a sensational Instagram star where she has a fan following of 16.2k and nearly 400 posts. Going through her pictures, we can easily say that she has a good net worth that is carrying her back for good. Her clothes, accessories, and jewelries, each and everything are very expensive and branded. She is seen flaunting her sexy and glamorous body on the pictures which gets showered by a lots of comments from her fans.
Visit Glamour Path for more Celebrity People and their Information.
-->