Facts About Adrienne Pickering – Australian Actress From "Rake" and "The Reef"
Published Fri Nov 15 2019 By aisha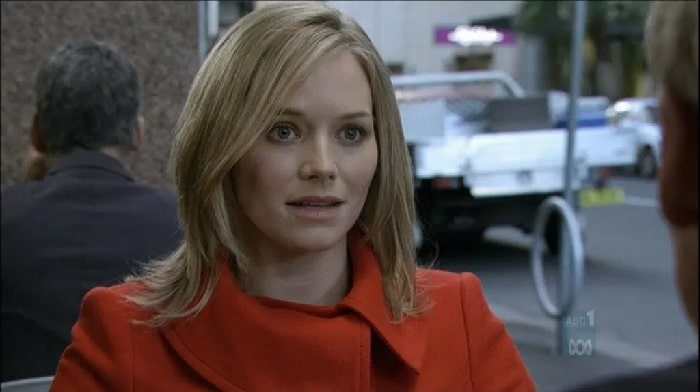 Adrienne Pickering is a television and theater actress best known for her roles in Knowing (2009), Candy (2006) and Shutter (2008), Rake(2010 - 2018), and The Reef(2019).
She was born on 22 February 1981, in Warwick, Queensland, Australia. She is the daughter of Peter Pickering and Delys Pickering. Here are some facts about Actress Pickering:
What's her Net Worth?
The knowing actress has an estimated net worth of $300 thousand from her acting career. In 2004, she made her first debut on Australian screens in a drama All Saints and from then her career has been expanded so does her wealth.
She has been part of more than 20 movies and television series from where she has gathered all her net worth.
Education - Alma Mater
Pickering has majored in Psychology and drama from the University of Queensland as she was born in rural Queensland. In 2003, she began to take training at the Queensland university of Technology and graduated in Fine Arts in Acting.
She first got into Psychology and drama cause she thought it would be hard to break into acting first.
Five Siblings
Adrienne's parents have altogether six children including Adrienne where all the siblings are very creative. The first born or eldest brother Chris Pickering composes and plays music. Her sister Vincent teaches acting for film and television, while the third child wants to become actor and is studying film and television. One sister names Raewyn is a stand-up comedian and another sister Frances is counsellor in London and is a social worker.
Boyfriend - Chris Phillips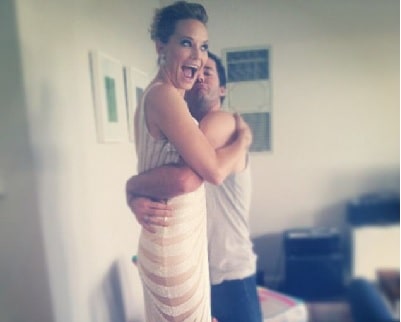 Pickering is in relationship with Chris Phillips who is a filmmaker. As she said that she and Chris has been friends since very long time and shares same friends circle. In 2012, they finally got into relationship with Chris and now she confirmed that their relation is serious. She said in an interview by showing a ring that we will get married at some point but need some time to work out on that.
She also described her beau as the most amazing, lovely and perfect man for her and added that he is fond of her which helps her.
Body Measurements
Shutter actress stands 5 Feet 10 Inches (178 cm) tall and weighs around 50 kg (110 lbs). She has green eye color with blond hair color.
Adrienne is a chameleon says producer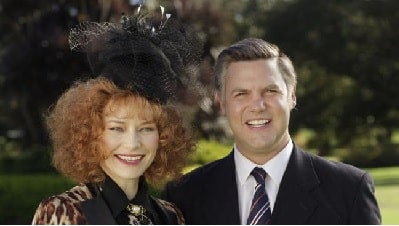 The producer of House Of Bond, Paul Bennett says 'Adrienne as an actress is very chameleon'. In the series House Of Bond you can see Pickering as Eileen in different character where she is wearing some orange wig. Her Rake character is more natural or likely her where in this series she is totally a transformed person. But she has adapted the character naturally and efficiently whereas other actors are just themselves and seems like someone else's words are coming out from their mouth.
Theater performance
In 2009, Pickering has performed in Theater as Zoya in Ruben Guthrie play.
Mother facing Alzheimer
Adrienne Pickering's mother Delys, is ill with Alzheimer's which has become real challenge for her family as the disease was gradually increasing and her mother was forgetting many things. As Delys is strong, beautiful, and life-loving person Pickering once said that even now if her mother sees someone who is upset she goes to the person and hold their hand even is she doesn't know who they are.
Visit Glamour Path for the latest celebrity information
-->