Get to Know Abigail Klobuchar Bessler - Senator Amy Klobuchar's Daughter With Attorney John Bessler
Published Thu Feb 13 2020 By aisha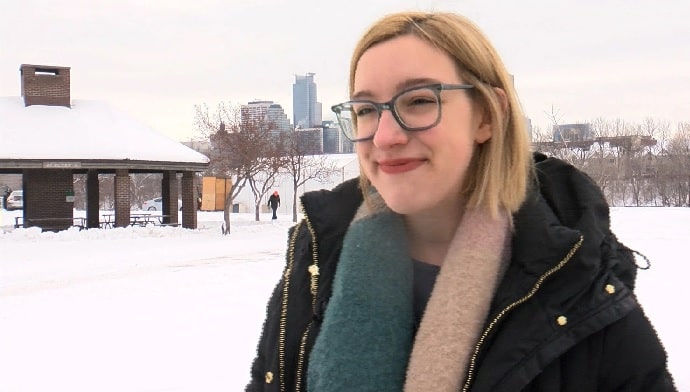 Abigail Klobuchar Bessler is the daughter of Amy Klobuchar and John Bessler. Her mother Amy serves as the United States Senator and lawyer whereas her father John is an American attorney and academic.
Bessler was born in 1995 and is working as a legislative director. Let's find some more things about Amy Klobuchar's daughter Abigail Klobuchar Bessler:
Education Alma-meter
Bessler enrolled at Yale University and got her bachelor of arts degree in political science to become a legislative director. While she was at Yale, she worked as an stand up comedian as well as the editor at the Yale Daily News Magazine.
Works As A Legislative Director
After graduating from the university, Klobuchar started her career as a speechwriting intern for West Wing Writers in 2016, and the same year, she became a policy intern for Hillary Clinton's presidential campaign.
Bessler has also worked as an intern for CBS News and then worked as a full time editor for Center for American Progress as ThinkProgress.
Since 2018, she is working for Keith Powers as a legislative director for New York councilman.
Had a rare condition
Klobuchar was born with a strange and rare condition medically known as Dysphagia, and she couldn't swallow things properly. Amy, Klobuchar's mother got very scared after she heard about the condition cause it led to Klobuchar being sick very often.
Back then taking care of their daughter was the duo's only priority which led them to make a difficult decision of having a single child and co-parenting her.
Over the years, Klobuchar's health has gradually improved and has gotten better and her parents don't need to worried about her condition anymore.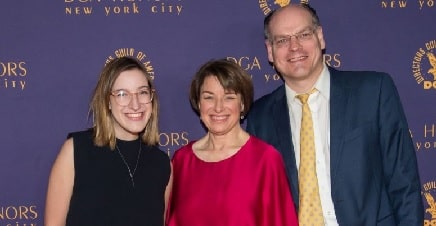 Grandparents
Klobuchar is the granddaughter of Jim Klobuchar an American journalist, author, columnist and travel guide from Minnesota and of late Rose Klobuchar a teacher who used to teach in Plymouth.
Her grandpa was an alcoholic who often got arrested for drunk driving. Then one day, he gradually stopped drinking alcohol on his own.
Klobuchar was the only reason her grandparents used to get along after their separation until her grandma's death in 2010.

Parent's relationship
Abigail parents Amy Klobuchar and John Bessler are together for over twenty-seven years which is more than two-decade. They both met each other in 1992 at Coyote Cafe in Minneapolis and dated for over a year and got married in 1993.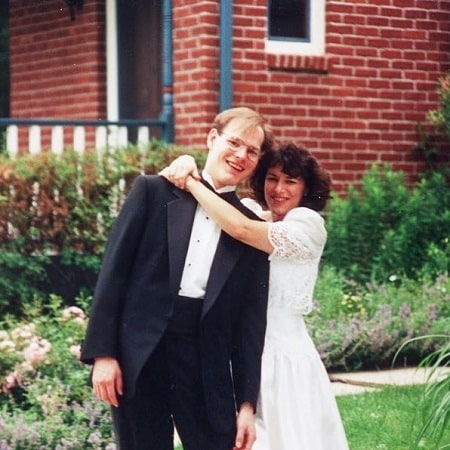 In 2019, Abigail's parents celebrated their 26th anniversary where little facts about the couple were found via Amy's Insta post.
Amy posted their wedding picture on Instagram where she wrote that they went to canoeing in the morning and got married in the day time after returning from the adventure trip.
Then, she thanked her husband John for being the kindest husband and a wonderful dad.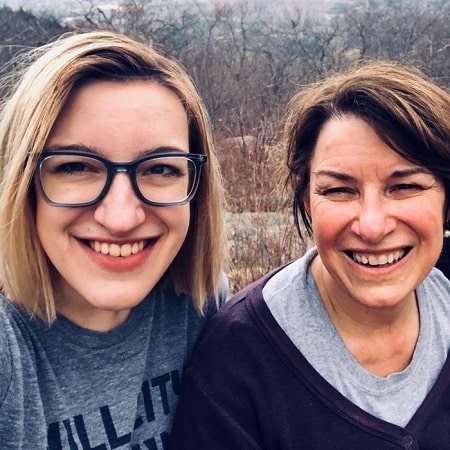 Parent's worth
Abigail Klobuchar comes from a wealthy family as her mother Amy has a whopping net worth of $3 million from her successful career as Senator and lawyer.
Where her father John has an estimated net worth of $2 million earned from his career as an American attorney and academic professor. Her husband is also a faculty in the University of Baltimore School of Law.
Visit Glamour Path for the latest celebrity information.
-->