Aaron Hernandez's $8 Million Net Worth - Would Be So Rich If He Was Not Involved in Odin Lloyd Case
Published Fri Jan 03 2020 By aisha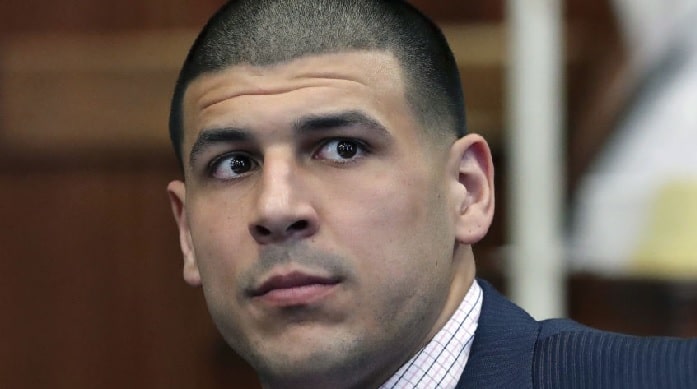 Aaron Josef Hernandez who is professionally known as Aaron Hernandez was a former American Football player in National Football League (NFL) as a tight end. He has a whopping net worth of $8 million from being a football player.

Hernandez is no longer in this world as he left the world on April 19, 2017. During his senior life, he became the Gatorade Football Player of the Year.
His $1.3 million Mansion was Sold for $1 million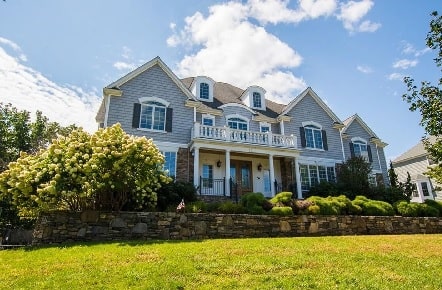 In 2012, Hernandez owned a mansion worth $1.3 million in North Attleboro. The 7,100 square foot house was sold in $1 million to Arif Khan who is a real estate investor. Khan said the house needs $150,000 extra for renovations because it was in pretty bad condition.
Largest Contract in NFL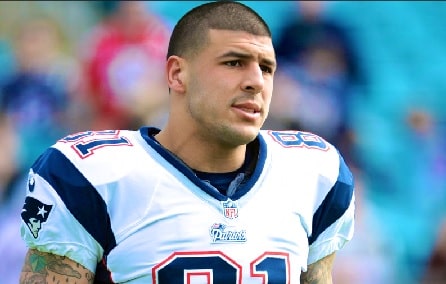 On August 27, 2012, Hernandez got a five-year contract deal by the New England Patriots. The deal was about $39.58 million with an extended contract that came with a signing bonus of $12.5 million which was one of the largest bonuses received by any NFL tight end.
The contract also came with a guaranteed amount of $15.95 million. His contract was a total of $40 million which was the second-largest deal provided to NFL tight end player, after teammate Rob Gronkowski who received a whopping deal of $53 million.
Affected Finance after Arrest
After being in prison from the murder case of Odin Lloyd, Hernandez's worth was rapidly decreased as he was kicked out by the team and automatically lost $19.3 million of his salary which was not even guaranteed. Patriots then decided to keep Hernandez's $3.25 million which was his signing bonus which was said to pay in 2014.

Then Patriots also exchanged Aaron Hernandez's 2,500 jerseys which were already sold with other jerseys. He then faced a loss of $250,000 from destroying and recycling all Hernandez jersey. Patriots then invested all the guarantee money of Hernandez to the salary caps of 2013 and 2014. The invested money was benefitted by giving a $2.55 million hit in 2013 whereas $7.5 million hits in 2014.
Fight with Alexander Bradley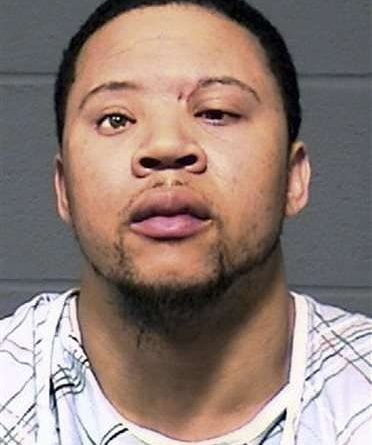 In February 2013, both Hernandez and Bradley were at a strip club where an argument broke out between them. Bradley confessed that on the same day he was at Hernandez's car where he was pointing a gun at his face and shot Bradley's right eye. Then Hernandez lawyer tried to solve the matter quietly but Bradley demanded $5 million to stay quiet. Later Hernandez said to settle things on $1.5 million where Bradley decreased the rate to $2.5 million. At last, Hernandez went to his lawyer and persuade court for settlement.
Gave Power of Attorney to his Fiancee and Daughter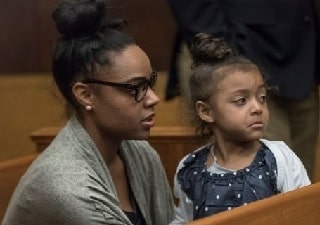 While Hernandez was in prison he gave his power of attorney to the agent and commanded him to give $3,000 per month to his fiancee and to provide her comfortable and affordable housing. He also instructed him to give $500,000 for their daughter and fiancee, and then $120,000 for one of his close friend.
What would be Hernandez's worth if he wasn't arrested?
Only if Aaron Hernandez was not involved in the murder of Odin Lloyd, he would have earned a huge amount of money from his contract deal with Patriots. He was guaranteed to earn $1.3 million in 2014, while be gaining an increased worth every year as $2.3 million in 2015, and a total of 7 million in 2016 and 2017.
Visit Glamour Path for the latest celebrity information.
-->