A Story of Love: Chelsea Handler's Husband and Relationship Timeline Revealed!
Published Sun Aug 20 2023 By prazu
Chelsea Handler is a multi-talented American. She's a comedian, actress, writer, TV host, and producer. She had her own late-night show called Chelsea Lately on the E! network from 2007 to 2014.
Handler also made a documentary series called Chelsea Does on Netflix in January 2016. The 48-year-old actress has a net worth of around $35 million.
Who is Chelsea Handler's Husband?
Chelsea Handler is not married and doesn't have a husband. Handler was romantically involved with Jo Koy. They had a special friendship for over 20 years. The pair first met in the early 2000s through their mutual friend Jon Lovitz. They started dating again in 2019 and let everyone know about their relationship in September 2021.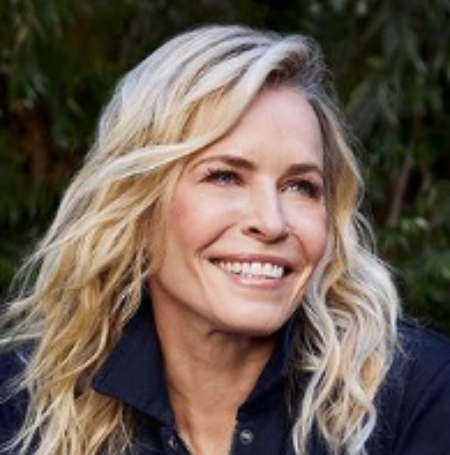 They often worked together from 2007 to 2014 on Handler's late-night show. Koy was a guest on more than 100 episodes. In December 2020, Koy asked if he could call Chelsea, and she playfully replied, "Not if you're trying to flirt with me."
In June 2021, Koy posted a video of them hanging out and having fun. In August, he even taught Handler how to cook rice. In August 2021, Chelsea made the first move in their relationship after growing closer over the previous year. They were seen together at a Los Angeles Dodgers game that same month.
In September 2021, Chelsea and Koy announced their relationship on Instagram after being friends for decades. Chelsea shared two photos - one where they were hugging and another where they were kissing. Handler had Jo on her podcast, Dear Chelsea, where they talked about how their relationship developed over many years.
Handler talked about her romantic relationship with Koy on The Tonight Show with Jimmy Fallon. She mentioned how Jo had brought back her faith in men. In November 2021, she talked about this again on Instagram.
In December 2021, they appeared together on the red carpet at the People's Choice Awards. Chelsea won an award for her show, and they also enjoyed a vacation in Hawaii. However, they broke up in 2022.
Chelsea Handler's Past Relationship
Ted Harbert
Chelsea Handler and Ted Harbert started dating in 2006. Back then, he was the CEO of Comcast Entertainment Group, which oversaw E! and other cable channels. It was the same year her first E! series, The Chelsea Handler Show, debuted. You can probably guess how they met.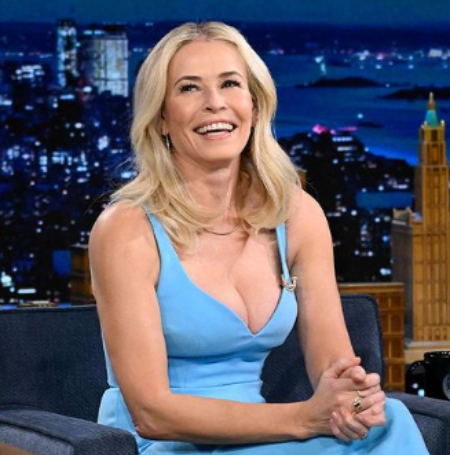 However, after several years together, the couple ended their relationship in 2010. Mixing work and romance caused problems. Outside of the office, their relationship felt strained. "When I got home from work, Ted would ask, 'Want to watch your show?' I'd reply, 'No, I just finished my show. I'd rather not.' Ultimately, that's why it didn't work out, I believe," Handler shared with Marie Claire in 2012.
Dave Salmoni
Chelsea Handler and Dave Salmoni's relationship only lasted a few months in 2010. The most memorable part might be when Chelsea talked about their breakup on her talk show.
Handler said, "Until a couple of weeks ago, I had a close partnership with Animal Planet. Sadly, that contract ended. But I enjoyed collaborating with them and might join up for a project now and then."
50 Cent
Chelsea Handler and 50 Centpairing is very surprising, but they seemed to have a good time together. Neither of them confirmed they were in a relationship, but Handler didn't say they weren't when asked about it on Piers Morgan Tonight. She said, "I was just trying things out and seeing what's out there. I had just become single and I wanted to date different people, so I did. And I'm content."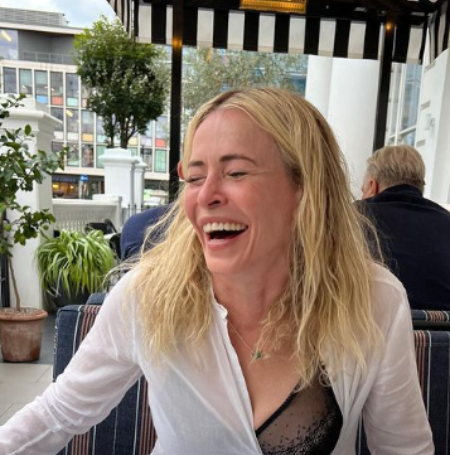 People wondered if they were a couple because they were seen together in public many times in 2010. There was even a picture of them looking close that was going around on social media.
After dating briefly, 50 Cent talked about Chelsea in an interview with Vibe magazine. He said, "Chelsea is confident. Confidence is the most attractive thing in a person. If you get to spend time with her, you'll have a good time. You might not immediately want to be intimate, but who knows? After talking to her, you'd feel that she's a cool person."
André Balazs
Chelsea Handler and André Balazs were together for about two years, but not all the time. In 2013, during an interview with Oprah, Handler talked about how they broke up a few times but were trying to make their relationship work. She explained that their busy schedules and different lives made things hard, and they realized they needed to support each other more.
Oprah asked if she was in love, and Handler said "Yes." She also said she had found someone who was a good match for her. Sadly, in the same year, 2013, Chelsea talked on her show about how she and André had broken up.
Bobby Flay
During an interview on Power 105.1's The Breakfast Club, Chelsea Handler said she went on a date with Bobby Flay, but that was it. She clarified, "I didn't actually date Bobby Flay; I just went on one date with him." Handler also mentioned he didn't even cook for her during the date, so maybe it didn't really count as a date! She didn't continue dating Bobby after that.
Stay updated in Glamour Path for more celebrity articles.
-->