A Glimpse into the Seinfeld Legacy: Shepherd Kellen's Journey as Jerry's Son!
Published Mon Oct 16 2023 By prazu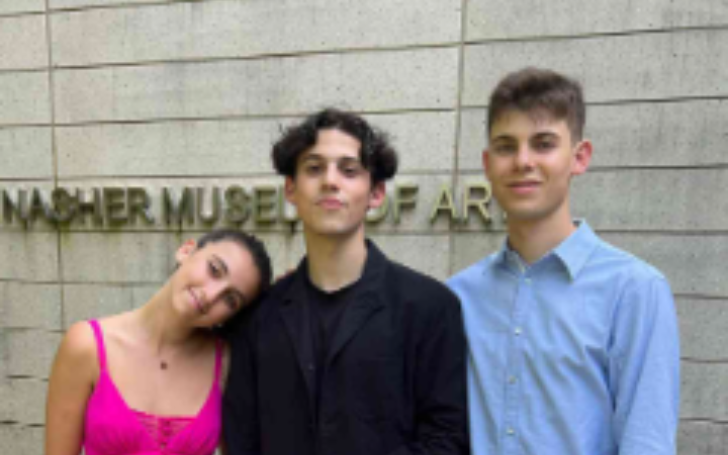 Shepherd Kellen Seinfeld is a well-known American celebrity kid. His parents are the renowned comedian Jerry Seinfeld and the accomplished author Jessica Seinfeld.
Shepherd Kellen Seinfeld's Early Life
Shepherd Kellen Seinfeld was born on August 22, 2005, and is currently 18 years old. He was born in the vibrant city of New York and falls under the zodiac sign of Leo. Seinfeld's father is Jerome Allen Seinfeld, better known as Jerry Seinfeld, while his mother is Nina Danielle Sklar, known as Jessica Seinfeld.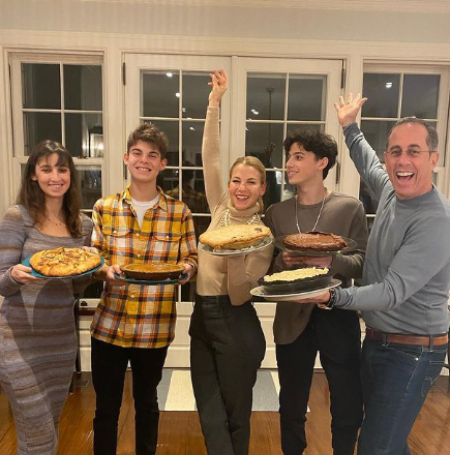 Additionally, Seinfeld has two older siblings, a sister named Sascha, born on November 7, 2000, and a brother named Julian Kal, born on March 1, 2003.
How Rich is Shepherd Kellen Seinfeld?
Shepherd Kellen Seinfeld is still quite young and isn't earning on his own yet. So, we'll take a look at his parents' fortunes. His dad, Jerry Seinfeld, is estimated to have a net worth of about $950 Million. Meanwhile, his mom, Jessica Seinfeld, has an estimated net worth of around $30 Million.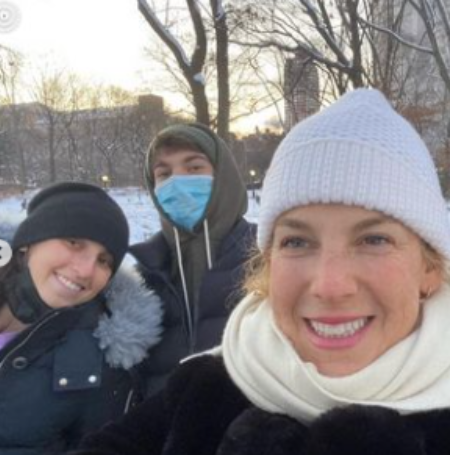 Jessica's main source of income comes from her writing. She is an author known for popular cookbooks like Food Swings, The Can't Cook Book, Deceptively Delicious, and Vegan, At Times. The last one even became a New York Times bestseller.
Now, Jerry is the wealthiest member of the family, largely thanks to his show, Seinfeld. He started with a salary of $20,000 per episode, but when the show's syndication rights were sold, he raked in a whopping $225 Million, according to his IMDb page.
Apart from the show, Jerry also ventured into films, with Bee Movie being one of his biggest hits, earning $126.6 Million at the box office. Fun fact: Shepherd even appeared alongside his dad in that movie!
Shepherd Kellen Seinfeld's Father Career Highlights
Shepherd Kellen Seinfeld's father Jerry Seinfeld's career started in the world of stand-up comedy. He gained recognition for his observational humor and witty insights into everyday life.
Seinfeld's career reached new heights with the creation of the iconic television series "Seinfeld." The show, which he co-created with Larry David, became one of the most successful and beloved sitcoms of all time.
A "show about nothing," it ran for nine seasons from 1989 to 1998 and chronicled the humorous adventures of a fictionalized version of Jerry and his friends. The show's influence on comedy and pop culture is immeasurable.
Throughout his career, Seinfeld has continued to perform stand-up comedy and has released numerous comedy specials. Notable specials include "I'm Telling You for the Last Time" and "23 Hours to Kill," where he showcases his timeless humor and sharp observational skills.
In addition to traditional comedy, Jerry has embraced modern digital platforms. He created the web series "Comedians in Cars Getting Coffee," where he interviews fellow comedians while driving in classic cars to get coffee. The show provided a unique and intimate look into the world of comedy and was well-received.
Seinfeld has also ventured into the world of literature. He published the book "SeinLanguage," a collection of humorous observations and musings, which became a bestseller.
Jerry is involved in philanthropic activities. He has supported various charitable organizations and causes over the years, including education and health-related initiatives.
Shepherd Kellen Seinfeld Parent's Relationship
Shepherd Kellen Seinfeld's parents Jerry Seinfeld and Jessica Seinfeld have been married for more than 20 years. They first met in 1998 at a New York City gym and got married a year later. They have three kids together: Sascha Seinfeld, Julian Seinfeld, and Shepherd.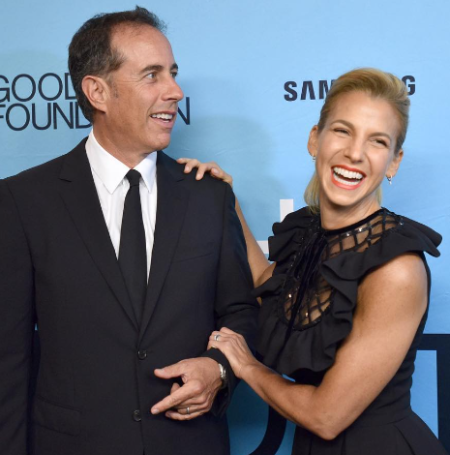 To keep their marriage strong, the lovebirds spend quality time together and share a passion for helping others through philanthropy. They've attended events together, like the Primetime Emmys, and celebrated their anniversaries in unique ways, such as on the ski slopes.
Their relationship began with controversy. At the time, Jerry was looking for a partner, and Jessica had recently come back from her honeymoon with her then-husband, Eric Nederlander. Jessica was at a gym when Jerry asked her out. Initially, she didn't tell Jerry she was married. Two months later, she divorced Eric, and she and Jerry started dating publicly.
Just over a year after they met, Jerry proposed, and they got married on Christmas Day in 1999. Laughter has been a big part of their bond. Jerry says it's the key to their happiness, and Jessica appreciates his sense of humor. She has clarified that Jerry wasn't the reason her first marriage ended, as they met after a difficult period in her life.
Stay tuned in Glamour Path for more celebrity articles.
-->