A Glimpse into the Joyful Union of Caspar Jopling and Ellie Goulding
Published Tue Sep 12 2023 By prazu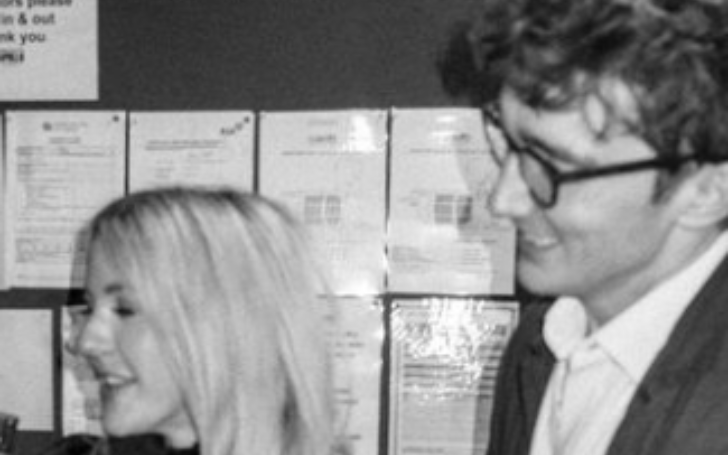 Ellie Goulding is a singer and songwriter from England. The 36-year-old star started her career when she met music producers Starsmith and Frankmusik. Later on, Jamie Lillywhite noticed her talent and became her manager.
In July 2009, Goulding signed with Polydor Records and released her first music collection called "An Introduction to Ellie Goulding" in the same year.
How Did Ellie Goulding and Caspar Jopling Meet?
Ellie Goulding and Caspar Jopling first saw each other in 2016 when they both went to an art show in London. Back then, Goulding was dating Prince Harry, but she and Caspar became good friends. After Ellie and Prince Harry stopped dating, Ellie and Jopling started going out together in April 2017.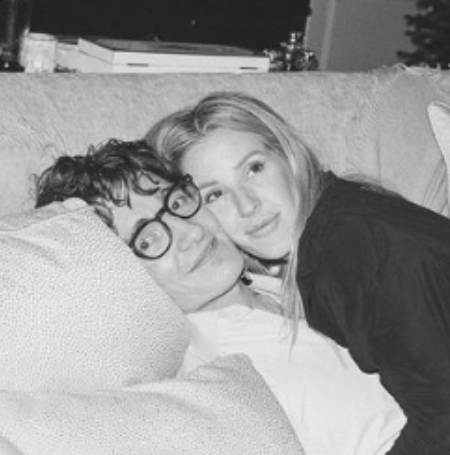 Jopling is an art dealer from Yorkshire, which is a place in England. He works at a famous art company called Sotheby's. Caspar went to two prestigious schools, Eton and Harvard, where he studied the history of art and buildings.
Caspar is also the nephew of a well-known art dealer named Jay Jopling.
When Did Ellie Goulding and Caspar Jopling Get Married?
Ellie Goulding and Caspar Jopling got married in a big celebration at York Minster in 2019. They started dating in 2017 and told everyone they were going to get married in 2018.
On August 7th, Jopling showed a picture of Goulding with a beautiful ring and said, "I get to spend my whole life with this amazing and beautiful person. No one has ever made me feel so alive, smart, happy, or loved."
Lots of famous people came to their wedding, like Sarah, Duchess of York, and her daughters, Princess Beatrice and Princess Eugenie. Also, Katy Perry and Orlando Bloom, James Blunt, Tracey Emin, Sienna Miller, fitness coach Joe Wicks, and comedian Jimmy Carr were there.
What Is Ellie Goulding and Caspar Jopling's Relationship Like?
Ellie Goulding and Caspar Jopling have a strong and grown-up relationship. They don't argue much. In an interview with Glamour UK, Goulding said that Jopling sees her in a way she always wanted to be seen. She also mentioned that being with Caspar has made her feel more confident and comfortable with herself.
During the coronavirus pandemic, the lovebirds made the most of their time together. They stayed in a cottage in the countryside, and both of them tried to enjoy this time.
Ellie Goulding's Children
Ellie Goulding, the singer, had her first child on April 29, 2021. Her husband, Caspar Jopling, and she named their baby boy Arthur Ever Winter Jopling.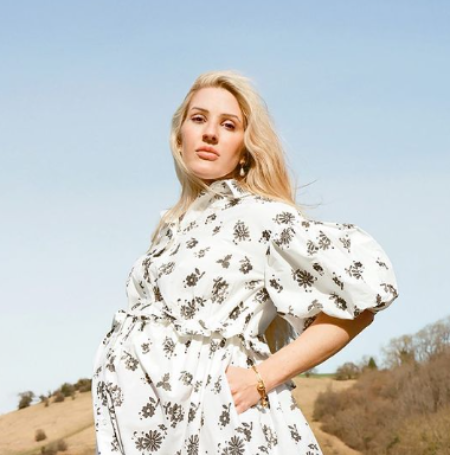 The pair told everyone about the pregnancy in February 2021. Ellie talked to Vogue magazine and said she didn't think she could get pregnant at first, but when she did, she felt very human and happy about it.
They announced their son's name in a newspaper called The Times. Jopling posted a picture of it on his Instagram and wrote "Hi A.E.W.J."
The lovebirds haven't shared a lot about their baby, but Caspar did say on his Instagram Story that both the mom and the baby are healthy and happy, and he's very grateful.
Ellie Goulding's Past Relationship
Dougie Poynter
Ellie Goulding and Dougie Poynter, who is from the band McFly, had an on-and-off relationship from 2014 to 2016. They broke up because they were both very busy and lived far away from each other. Goulding talked about the breakup and said it was hard for her but also necessary for her well-being.
Prince Harry
In 2014, there were rumors that Ellie Goulding and Prince Harry might have dated because they were seen getting close. However, these rumors were never confirmed.
Ed Sheeran
In 2013, people thought Ellie Goulding and Ed Sheeran might have been together because they were seen holding hands at an award show. But neither of them talked about it, and some fans think it might have overlapped with Ellie's relationship with Niall Horan in the same year.
Calvin Harris
After making the song 'I Need Your Love' with Calvin Harris, some people thought they might be more than friends because of a kiss in the music video. But Ellie Goulding said it wasn't true and even played a part in setting up Calvin with Taylor Swift!
Skrillex
Ellie Goulding had a relationship with a dubstep DJ named Skrillex that lasted for nine months. She talked about it at the time and said that the long distance caused their breakup.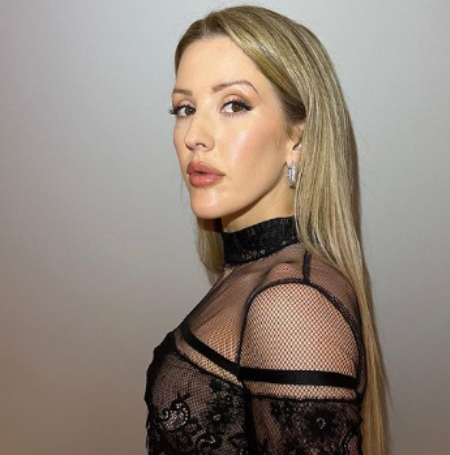 Jeremy Irvine
Soon after her relationship with Skrillex ended, Ellie Goulding started dating actor Jeremy Irvine. They were seen together at various places and attended a fancy event together before they broke up in August 2013.
Niall Horan
Right after breaking up with Jeremy Irvine, Ellie Goulding was seen being affectionate with Niall Horan at a music festival in 2013. They left a concert early to avoid crowds and spent time together in a special area.
Greg James
In 2010, Ellie Goulding dated presenter Greg James for about two years before they split in 2012. It was said to be a friendly breakup.
Stay tuned in Glamour Path for more celebrity articles.
-->