4 LAHH Stars Who Regrets Having Plastic Surgeries and Tattoos
Published Wed May 22 2019 By DGM
While going under the knife and getting inked is not something rare for Love & Hip Hop (LAHH) stars, some even regret getting those changes on their body.
There are four LAHH stars that regret their decision of having plastic surgery. They are described as follows:
Lyrica Anderson
The 30 years old (as of May 2019) songwriter, in a video for MadameNoire in 2018, agreed about going under the knife and getting her boob job done.
https://www.youtube.com/watch?time_continue=171&v=9gT95Oz7MLQ
The LAHH star whose net worth is $2.5 million was not so pleased with the result of the breast augmentation as she wanted smaller breasts but ended up getting them even bigger than before. According to her, she would get this issue fixed very soon in the future.
K. Michelle
Another LAHH star regretting her plastic surgery is K. Michelle. The 34 years old (as of May 2019) TV personality removed her butt implants as she regretted having the work done in her lower body. She said that the butt implants were affecting her health and causing her great health problems. So, she removed the implants considering her health condition.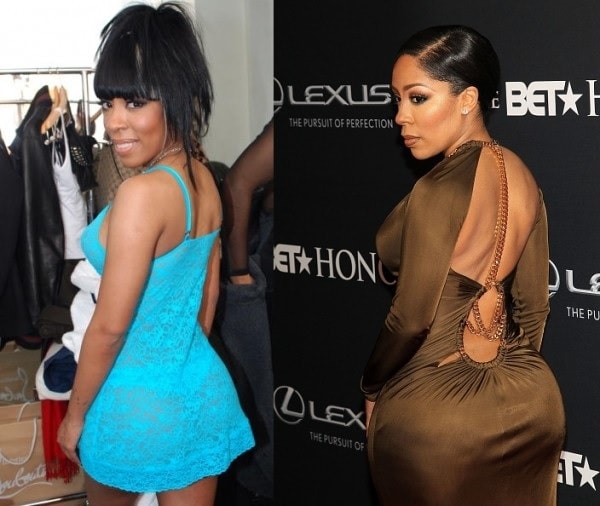 From the above picture, we can easily point out the difference between her butts before and after the butt implants. Her butt was smaller and a bit natural looking before the surgery. And after the surgery, Michelle's butt look so bigger and artificial. So, it was a correct choice of K.Michelle of reversing the implants.
Erica Mena
Erica Mena is another star from the LAHH community to dislike her plastic surgery and reverse it. The 31 years old (as of May 2019) reality show star regretted her breast and butt augmentations. She claimed that the breast implants were old, worthless and causing troubles to her and hence, she decided to remove them.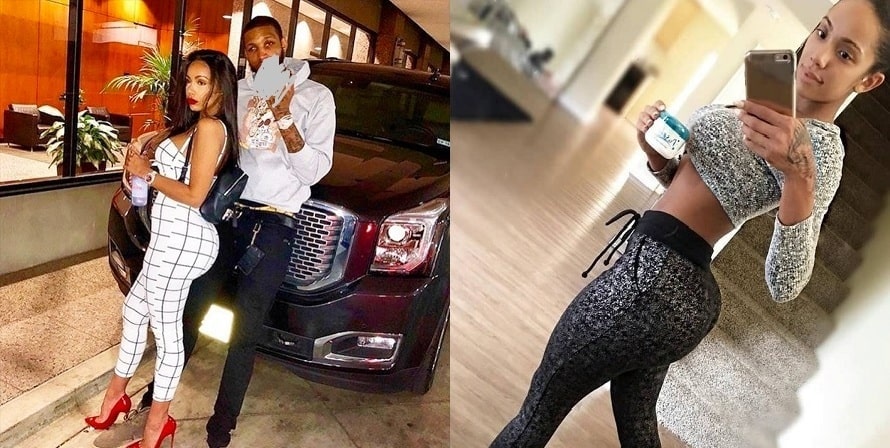 As for the butt implants, the American model's decision of removing them had something to people close to her. She said that she wanted to be naturally beautiful, so she removed the implants.
Nikki Baby
Nikki Baby from the "Love & Hip Hop: Hollywood" also regrets going under the knife and getting her butts done. She had her butt augmentation done to decrease the size of her butt but was not satisfied with the result.
The American Actress said that her booty was too big and yet it was still big after the surgery. She also said that her big butt dragged a lot of attention everywhere she went.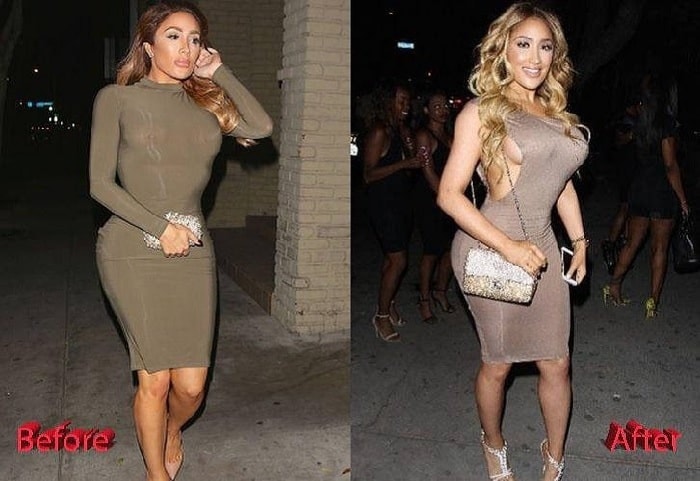 As we can clearly see in the picture above, Nikki Baby's butt was far better and smaller before doing the butt surgery. And if we take look at the picture after the surgery, we can notice that her butt's size has increased a lot.
Nikki Baby stated that she regretted doing the plastic surgery on her butt which proved to be of no use to her. She wanted her butt to become smaller but opposite of her will, it became even bigger than before and was causing her a lot of troubles.
Visit Glamour Path for celebrity news and information.