Facts About Tawanna Turner - A Love Hate Relationship Of Allen Iverson And His Former Wife Tawanna
Published Mon Feb 10 2020 By aisha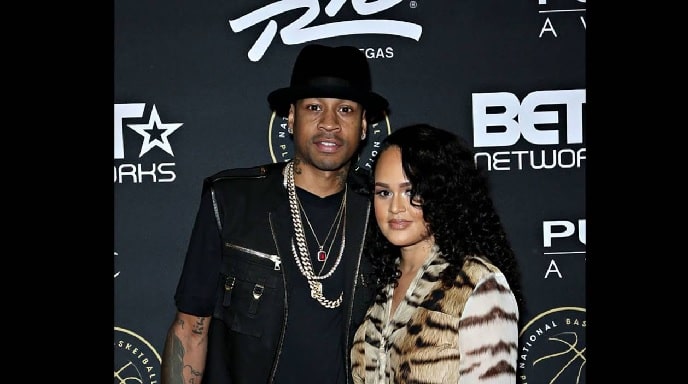 Tawanna Turner is the ex-wife of an American former basketball player, Allen Iverson and rose to fame after marrying him. Iverson married his high school love and married her her after dating for nine years.
Turner and Iverson have been together for two decades but not as a married couple. Read the article below to find why? and more things about Tawanna Turner:
What Is Her Net Worth?
Tuner has a massive net worth of $15 million which she earned from her ex-husband in the divorce settlement. Iverson, on the other hand, had a whopping net worth of $200 million which he earned from his solo career as a professional Basketball player. As for now, his wealth has dropped to $1 million.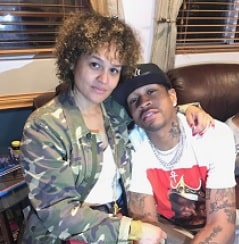 Married Former Basketball Player
Turner is the ex-wife of Iverson, who is a former professional Basketball player who has played for Philadelphia 76ers, Denver Nuggets, and others. She met Iverson in her high school at Richard Milburn High School in 1992. Then the pair started dating and dated each other for over nine years and gave birth to two children.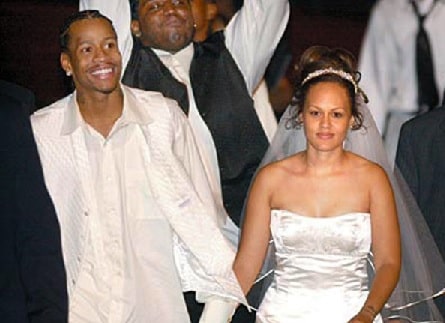 Finally, on 3 August 2001, the couple decided to get married at The Mansion on Main Street in Voorhees, New Jersey and had three other children after the marriage. Then after being together for nine years, Turner divorced filed divorce for Iverson in 2011.
Blessed With Five Children
As Turner and Iverson gave birth to five children named Tiaura Iverson, Allen Iverson II, Isaiah Rahsaan Iverson, Messiah Lauren Iverson, and Dream Alijha Iverson. In 1995, before marrying each other, they gave birth to two children while their first child was named Tiaura who was born in 1995 and in 1998, their second child Allen Iverson II born.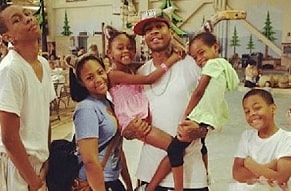 Then after three years of their marriage, they delivered three children named Isaiah Rahsaan Iverson was born on August 8, 2003, Messiah Lauren Iverson in 2005 and Dream Alijha Iverson in 2008.
Accused Husband Of Abducting Her Children
In 2012, after filing divorce against Iverson, Turner accused him of abducting their children. Following the same year on May 22, Iverson took his five children to vacations and when the returning date arrived he didn't show up. Then again on June 4, she set up another return date for them but again he failed to show up. After seeing this behavior of Iverson, Turner went to court in order to get the children back from him.
Declared Horrible Parents By Atlanta Judge
The Atlanta Judge before granting a joined custody to Allen Iverson and Tawanna Turner questioned both husband and wife as bad parents.
The judge really brought issues about Tawanna Turner and her husband out, she accused Turner of being an aggressor and also restrained Allen Iverson for his alcohol abuse. The judge made it clear, Iverson is not allowed to drink alcohol for the next 18 months.
Until all his children turn 18, he can't drink alcohol within 24 hours of having them. He also has to see a counselor and attend AA meetings for a year.
Co-parenting Together
After divorce, the pair parted ways but decided to co-parent their children together as the judge wasn't ready to solely entitle any of their parents with the custody.
The family, took Atlanta Judge's verdict to their hearts and in 2014, they were seen together on a vacation with their son.
From that day onwards, they were spotted together in many events with their children and were spotted hand on hands.
Husband thanked her while receiving the hall of fame
On September 10, 2016, Iverson won the Naismith Memorial Basketball Hall of Fame where he thanked all the people who supported him and he also thanked his ex-wife, Turner for her love-support and five children.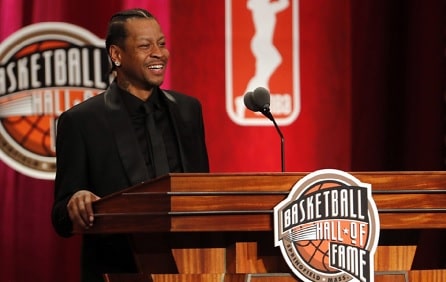 Here is what he said to his baby mama while he was inducted to the Hall Of Fame:
"Last but not least thing my number one person in the world hands down so on, Iverson......24 years up and downs but real love I can't thank you enough for all you have done for me not just my career yeah obviously you enable me to go to work and you took at home but for loving me the way you do and caring what type of person I am and what type of person that I need to be this set of example for our babies just best to me I lay so much looking forward to spending two more decades with you and I want you to be proud of yourself and I want you to walk around and understand that you are all a family".
Body Measurement
Turner stands 5 feet 6 inches (167 cm) tall and weighs around 63 kg (134 lbs). She has a pair of beautiful black eyes and thick black hair.
Social Media Presence
Turner is not active on any social media but is often seen on her ex-husband's Instagram post.
Visit Glamour Path for the latest Celebrity information.
-->