10 Facts About Tavi Castro - Story Of A Body Builder Who Reached Mr. Olympia Within A Year!
Published Sun Feb 09 2020 By DGM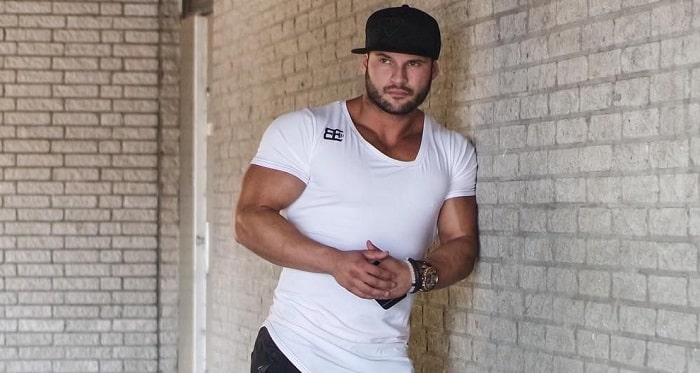 Octavio Maginnis "Tavi" Castro, better known as Tavi Castro, is a former Dutch-Canadian soccer player who now works as a professional bodybuilder, entrepreneur, and DJ.
He was born on the 3rd of February, 1990, in Guadalajara, Mexico and is currently residing in the Netherlands. Castro is famous for winning multiple Musclemania and various other international bodybuilding titles.
Here are a few facts about Tavi, which will bring you closer to 2020 Mr. Olympia participant, let's roll right in!
Net Worth
Tavi holds an estimated net worth of $3 million from his successful career as a bodybuilder, YouTuber, former soccer player, DJ, and entrepreneur.
His fortune also includes a black Maserati Gran-turismo worth $150,000.
Wife - Yanita Yancheva
Castro is married to his longtime girlfriend, Yanita Yancheva for a couple of years now. Yancheva is a Bulgarian fitness model and entrepreneur, just like her husband.
Together, they run a company Body Engineers which is focused on fitness and bodybuilding.
They are the proud parents of their cute daughter Avia who was born before they got married.
Daughter - Avia Castro
Avia Castro is Tavi and Yanita's only child daughter born on August 24, 2017.
The transnational couple even has an official Instagram account for their princess and has over 30k followers. Though, the account is public, Tavi and his wife control and manage Avia's IG account.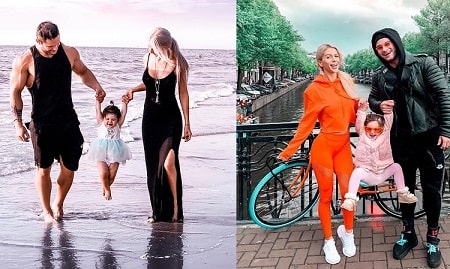 The toddler's account features many of her travel pictures and is usually caught having fun with her parents.
We believe, that Tavi is doing everything in his power to make sure his princess lives happily.
Multiple Musclemania Titles
Throughout his bodybuilding career journey, Tavi has won four Musclemania awards.
He swiped away top two titles and was named both 1st and 2nd 'Musclemania Junior Champion Britain' in a single event.
Moreover, he also won the 1st place in 'Musclemania Junior Champion Europe'.Castro secured another 1st place title in 'Musclemania World Model Overall Champion USA'.
He set a new Musclemania record by winning all above mentioned titles in the Musclemania competitions all across the globe in 2012.
Competing In 2020 Olympia
The music creator of 'Moonlight' is about to compete in the 2020 Olympia which will take place in September 2020 in Las Vegas.
He has been working hard and putting everything on the line since last year to compete in the event.
His journey to Mr. Olympia started last year when he jokingly asked his fans through his social handles whether he should compete in the event or not?
Many of his fans hyped the news and instead of backing away, Tavi showed courage and recently received the invitation for the prestigious competition, which many of his fans thought was impossible.
He just did the impossible, as he didn't only prepare for Mr. Olympia but also received the invitation within a year following his social media announcement.
Started as a YouTuber
Before gaining worldwide recognition as a bodybuilder, Tavi started his career as a YouTuber. He has two YouTube channels, Tavi in his first sefl entitled YouTube 'Tavi Castro' uploads his workout and training and motivational videos, and as he is a professional DJ, he uploads his musical tracks on his second channel 'TaviCastroVEVO'.
Tavi has combined subscribers of 108k subscribers on his channels, combined, but as we all know he isn't much of a video streamer but a Insta-model, he is a huge success in Instagram.
Was Caught in a Car Accident
Castro got into a car accident on January 25, 2016, which happened when he was driving on the A2 highway. According to his management, he was riding his red Maserati Gran Turismo when he got off track and collided with two other cars. Fortunately, he didn't suffer major injuries but had a severe concussion.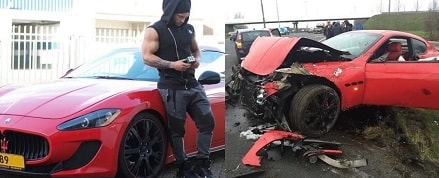 Also an Aerospace Engineer
Apart from being a talented DJ, entrepreneur, and bodybuilder, the Dutch native is also a certified aerospace engineer.
Good at Painting
Tavi is also really good at painting and creates wonders with his pencil.
If you follow him on his social handles, you probably have witnessed his painting abilities that he flaunts on IG.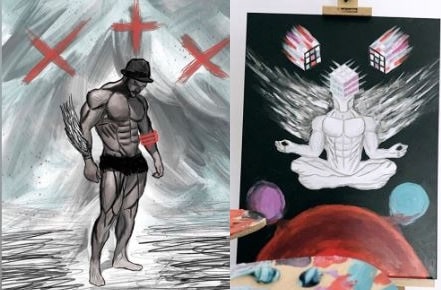 Instagram Influencer
Tavi is an Instagram influencer. He uploads motivational videos on fitness and bodybuilding. Added that, his Gram is filled with body muscle development hacks which makes him special than any other Instagram-models.
He has over 2.8 million followers on his Instagram account which has experienced a surprising rise since last year after he started committing on competing in Mr. Olympia.
Visit Glamour Path for more latest and exciting updates about other celebrities.
-->