Facts About Ned Fulmer - Try Guy Member Who Got Instantly Married To Ariel Vandevoorde
Published Fri Feb 14 2020 By aisha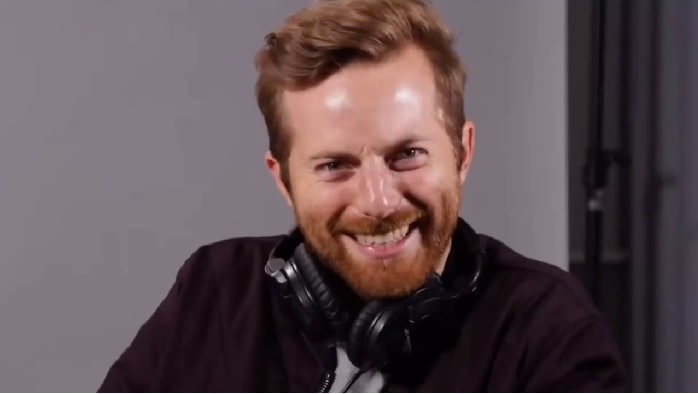 Edward Gallo Fulmer professionally known as Ned Fulmer is an actor, comedy writer, and producer. He is the creator and member of 'Try Guy' an American online comedy series.
Fulmer was born on June 11, 1987, in Jacksonville, Florida, United States. Let's find some more interesting facts about Ned Fulmer:
What Is His Net Worth?
Fulmer has an estimated net worth of $3 million from his career as actor, comedy writer, and producer. He has appeared in almost ten movies, television series, and short videos and is best known for his roles in Trubadeaux: A Restaurant Movie, The 8 Drunk Alter Egos You Take On, and Milkshake.
Spouse- Ariel Vandevoorde
On 16 June 2012, Fulmer married Ariel Vandevoorde and they have one child together. Fulmer's proposal to Ariel was completely unplanned; even Ned wasn't sure if he was going to do that. He shared his Proposal Story on a video that was posted by BuzzfeedViolet.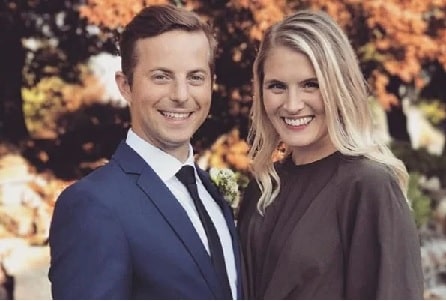 On the proposal day, Fulmer was just thinking about how Ariel meant the world to him and his feelings for her have gotten stringer over the year.
He was also scared about one thing that if he was hit by the bus tomorrow, he couldn't confess his love to her. Then immediately, he texted his boss and took a holiday saying he got a family emergency and rushed to the hair saloon, put on a suit, got flowers, went to a ring store but left the place and bought a placeholder.

Then he surprised her at her office and as soon as he saw Ariel, he went down on his knees and asked her to marry him.
The first line that came out of her mouth was
Wait, are you serious?
But then she said, of course, I'll marry you. After the proposal, they called each other parents and got married.
Blessed With A Son
Fulmer and Vandevoorde has an adorable son named Wesley James who was born on April 15, 2018.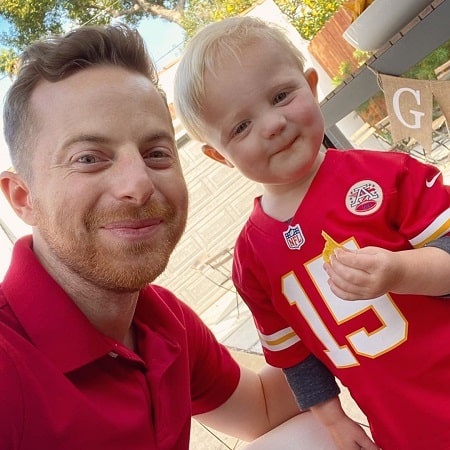 Has A sister named Grace Fulmer
Fulmer has one sister named Grace Fulmer an singer. She has released her album titled EP, which has a total of four songs.
She also runs a YouTube channel under her own name Grace Fulmer where she has posted a song titled "Something in the water". Her YouTube channel has 103 subscribers and 4.4k views on the song.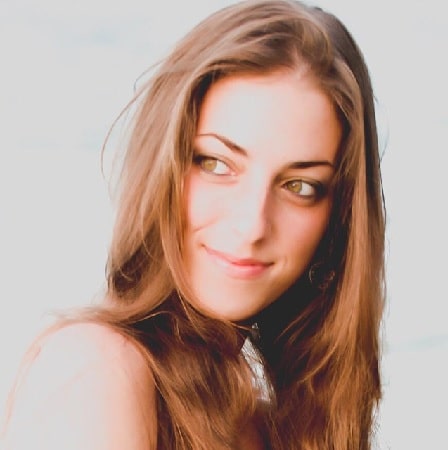 Try Guy
Fulmer has a YouTube channel Try Guy with his other buddies Keith Habersberger, Zach Kornfeld, and Eugene Lee Yang.
Before starting their channel Try Guy, Fulmer along with his fellow members used to work in Buzzfeed in 2013. After working for over three years in Buzzfeed, the gang left the production on June 16, 2018, and started their own channel.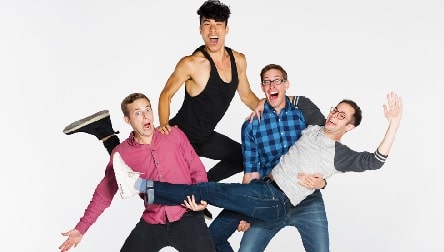 Author- The Hidden Power of F*cking Up
The Try Guy member has published a book named 'The Hidden Power of F*cking Up' on Jun 18, 2019, with other Try Guy members.
The book is about a self-improving guide where the boys have told that the path to success leads to many failures, embarrassing, and humiliating mistakes.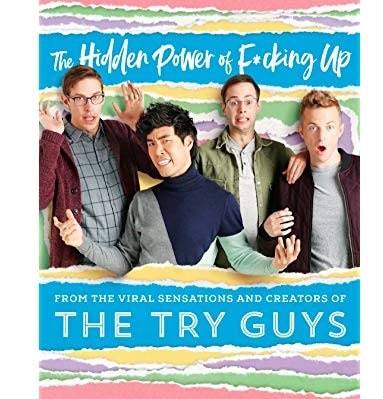 Awards
In 2016, Fulmer won his first awards The Streamy Awards with the other members of Try Guy for Best Non-Fiction or Reality Series. Then after two years, he won another same award for Audience Choice Best Show of the Year.
Social Media Presence
As for Filmer's social media presence, he is active on Twitter and Instagram. He has over 1.4 million followers on Instagram and 372.8K Followers on Twitter.
Visit Glamour Path for the latest celebrity information
-->